Introducing the Fairywill Sonic Toothbrush, the ultimate oral care solution designed to provide you with an exceptional clean and complete brushing experience. With up to 40,000 vpm of maglev-driven sonic vibrations, this toothbrush offers 10x more cleaning power than a regular manual toothbrush and achieves noticeably cleaner teeth in just 2 weeks.
Featuring 5 high-performance modes, this toothbrush allows you to customize the intensity and mode for the perfect personalized brushing experience. Whether you need a gentle care for sensitive gums or a strong brushing for eliminating stubborn stains, Fairywill has got you covered.
A two-minute smart timer helps you maintain a dentist-recommended brushing habit by pausing every 30 seconds to ensure you spend adequate time cleaning each section of your mouth. It also automatically shuts off when the 2 minutes circle is complete, making it easy for you to achieve optimal oral hygiene.
In addition, this toothbrush comes with 8 Dupont brush heads that are divided into 3 different functions. It includes a large-size brush head for daily cleaning, a circular-arced brush head for an effective and deep cleaning, and a rubberized one for cleaning your enamel and tongue.
What's more, the Fairywill Sonic Toothbrush comes with a travel case that can charge your toothbrush and sanitize your brush heads simultaneously. The case features a UV sanitizer that sterilizes up to 3 brush heads, ensuring you have a fresh and clean brush head every time you brush. The wireless charging ensures healthy teeth cleaning even when you're on the go.
Invest in the Fairywill Sonic Toothbrush and enjoy a complete and thorough cleaning experience that guarantees fresh breath, healthier gums, and whiter teeth.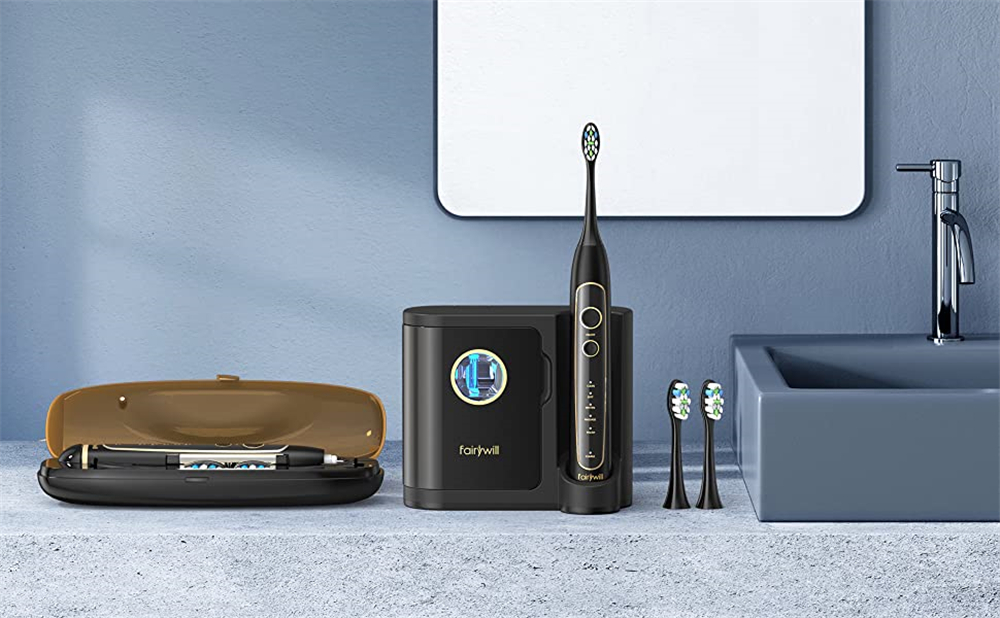 1)EXCEPTIONAL CLEAN AND COMPLETE ORAL CARE – 40,000VMP.
2)5 HIGH PERFROMANCE MODES
3)A TWO MINUTES SMART TIMER
4)8 DUPONT BRUSH HEADS / 3 DIFFERENT-FUNCTIONS
5)A TRAVEL CASE THAT CAN CHARGE YOUR BRUSH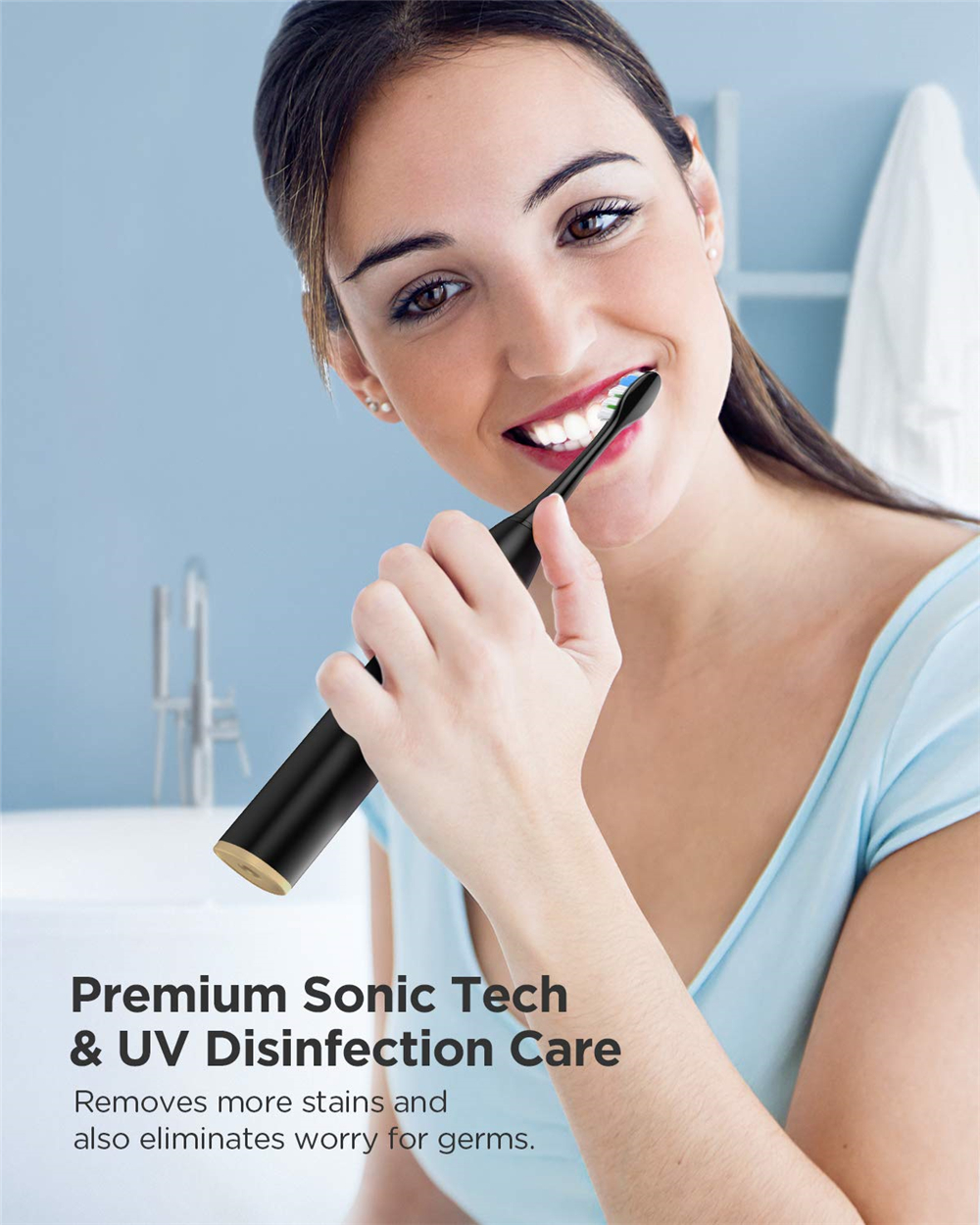 Featuring UV sanitizer that sterilizes brush heads between uses.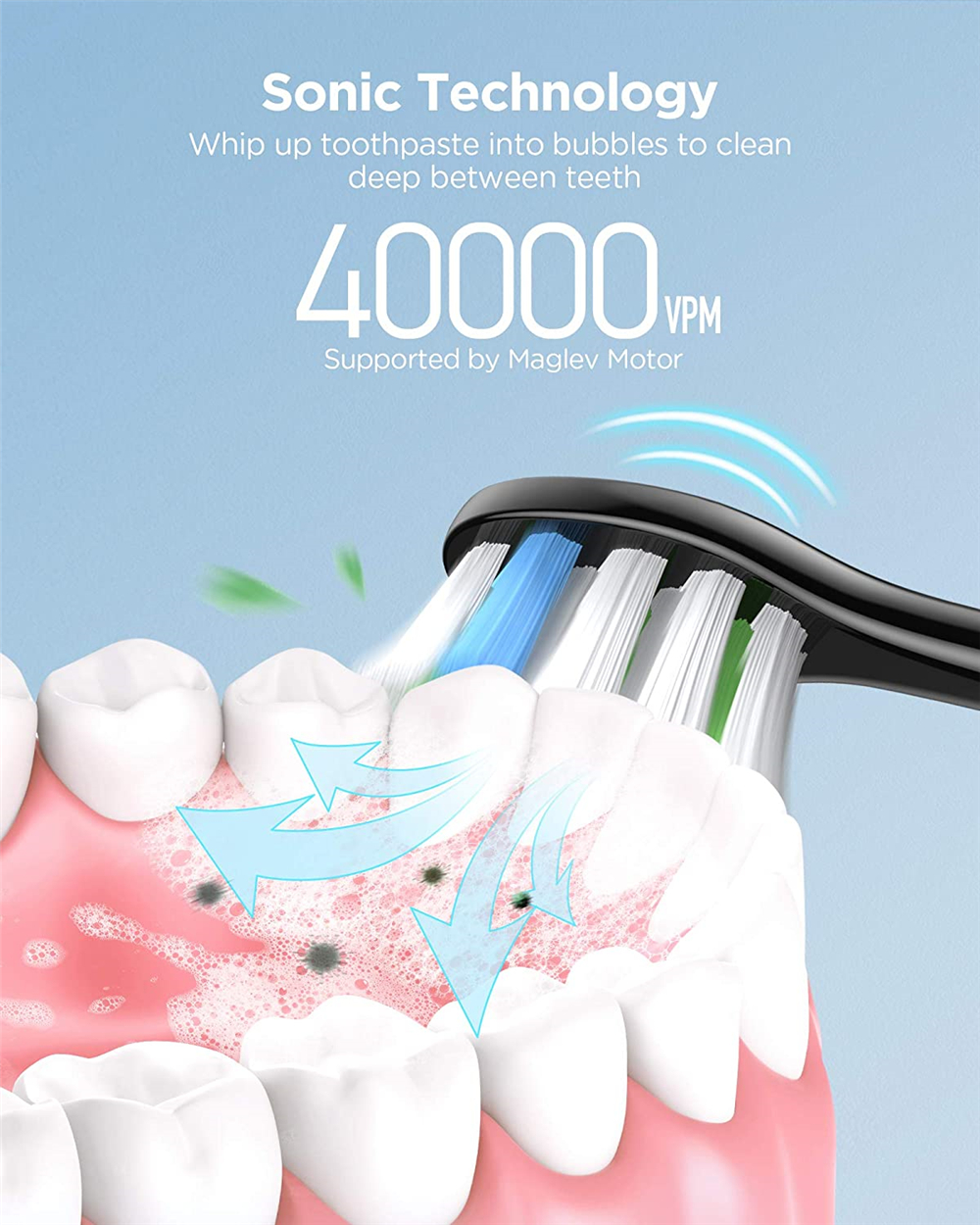 The Maglev-driven sonic vibrations offers up to 40,000 vpm.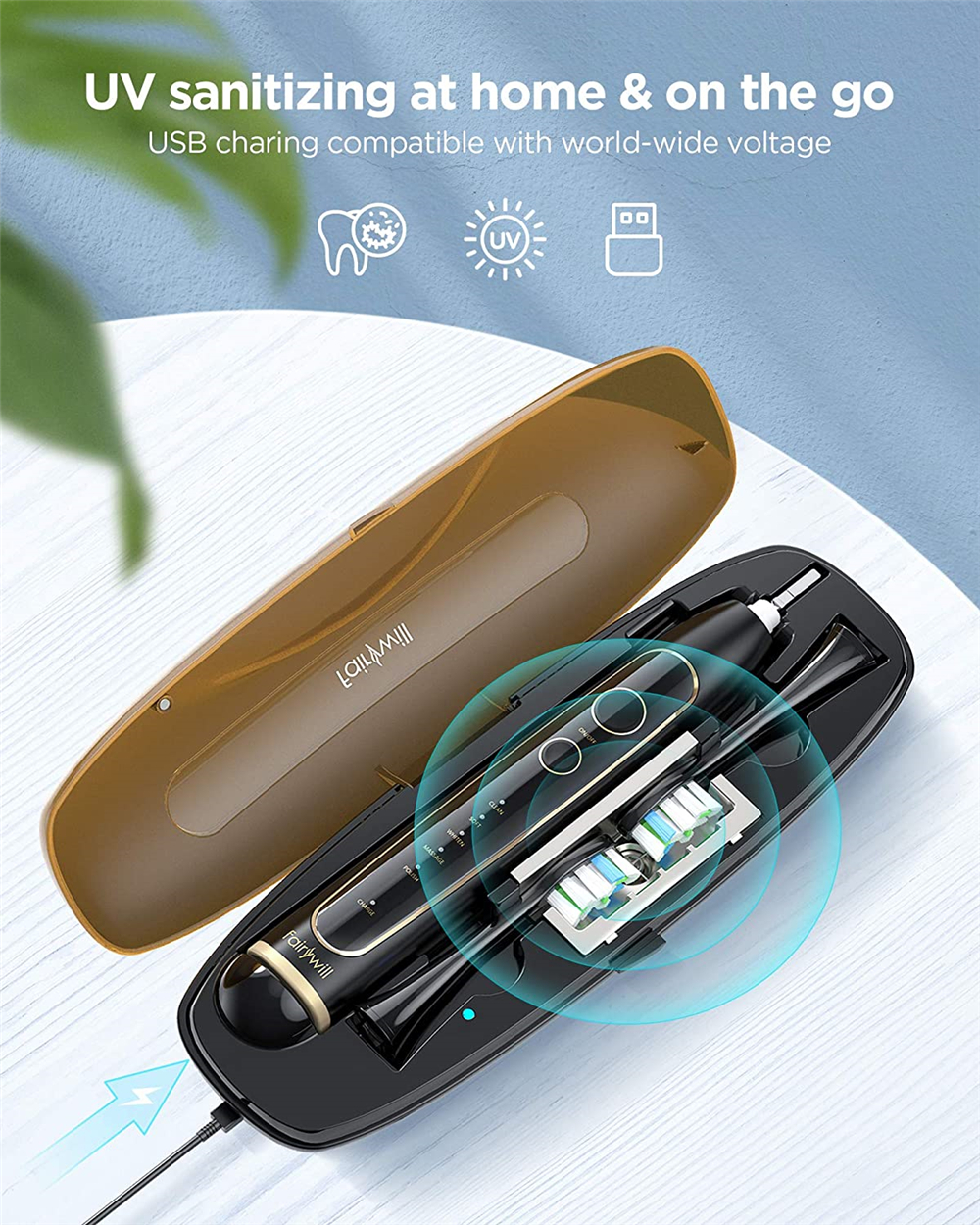 A portable case that can sanitize and charge is also included in this toothbrush set.