Aluminum
 Alloy Folding computer desk
Color: Black, Pink, Silver
Material: Aluminum(board),Plastic(leg)
Folded Dimension:20.6×10.4x2in
Folding angle range:0~360deg
Suitable Size:15.6-inch laptops (including 15.6-inch) and below
1 x A Mountable Mouse Tray
1 x An Instruction Manual
2 x Black Non-Slip Baffle
Do you use your laptop when laying in bed or relaxing on the couch?
Your laptop emits uncomfortable heat on your lap and does not properly vent because there's nowhere for the airflow to go. 
The all in one solution for computing when on the couch or in bed.
Engineered with venting holes on the surface and can be fully adjustable to meet your desired height,
this is the future of home desks.
It has never been so easy to work from the couch or watch your favorite movie in bed.
This desk is chill but can also improve your posture if you're willing to put in the work.
It can be used as a standing desk at home or in the office.
Just place Chill Desk on your existing desk, raise to comfortable standing height, and burn those unwanted calories!
NOTE:
If your order has not been updated within 3 days, or if you have received any damage to the product, please contact customer service in time, we hope to provide the best service for each customer, thank you
​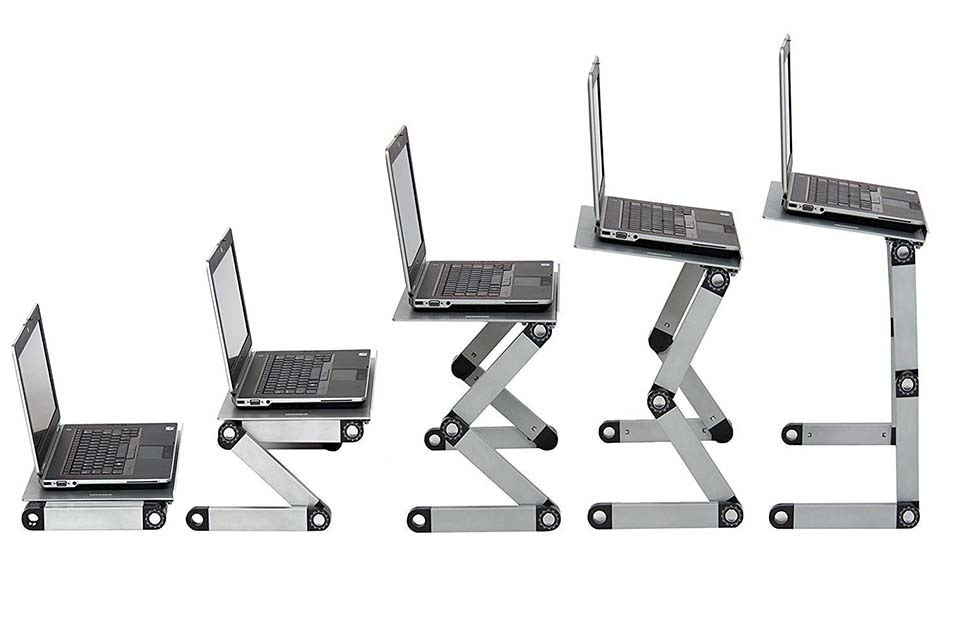 –Product Details–
1.   Aluminum alloy panel material
      High hardness, lighter product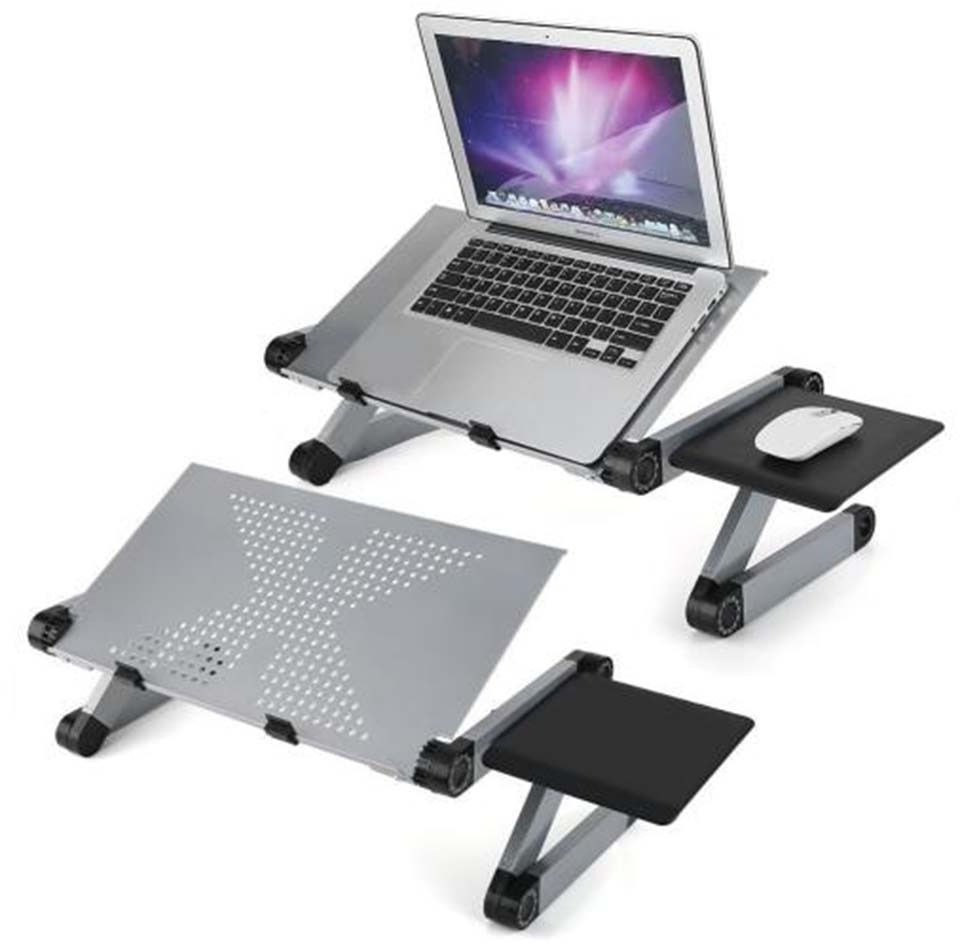 2.   Surface oxidation treatment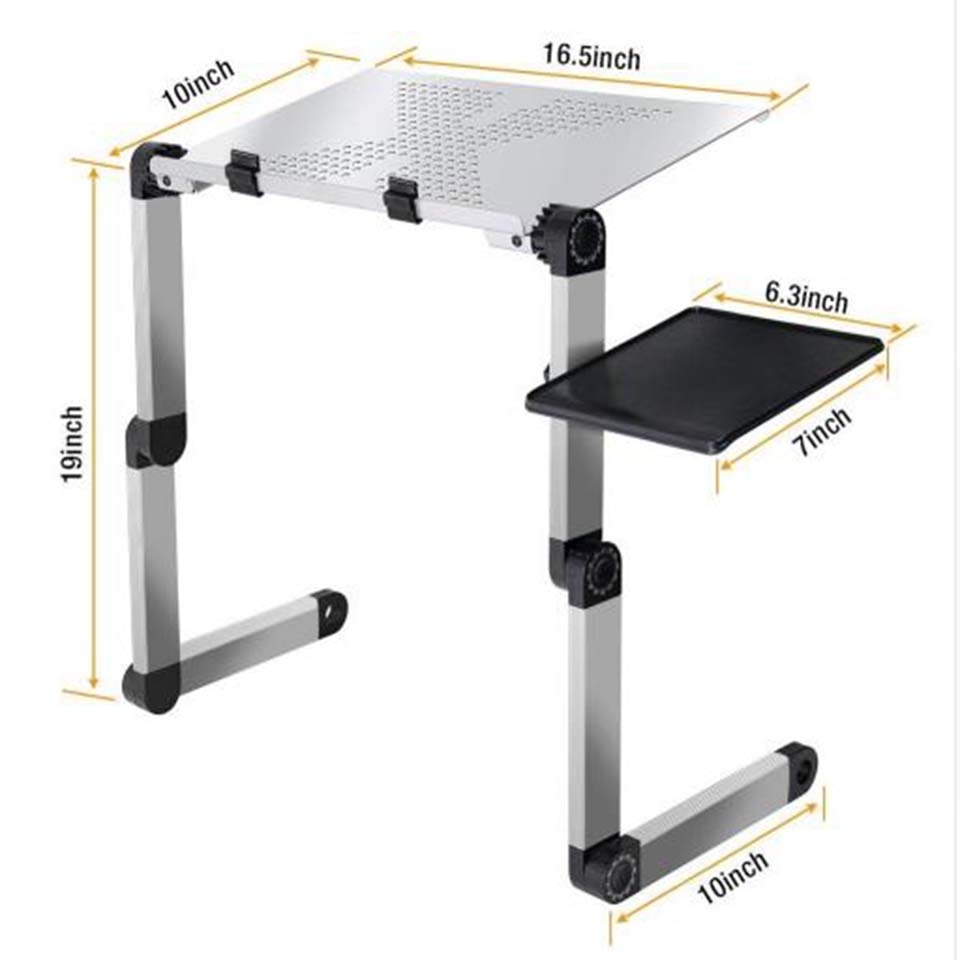 3.   360 degree rotating joint
Each folding leg has 3 knobs which can adjust and lock in any height and angle you need.
The 360degrevolve provides the high flexibility just as human.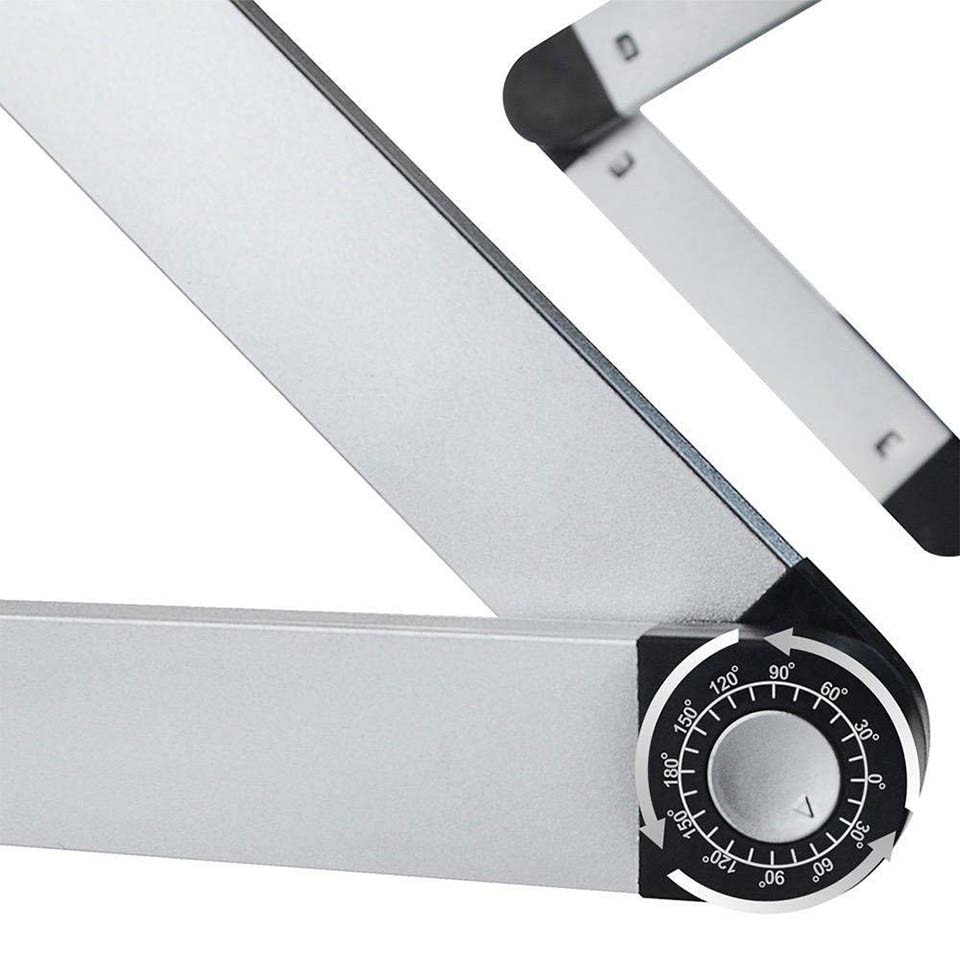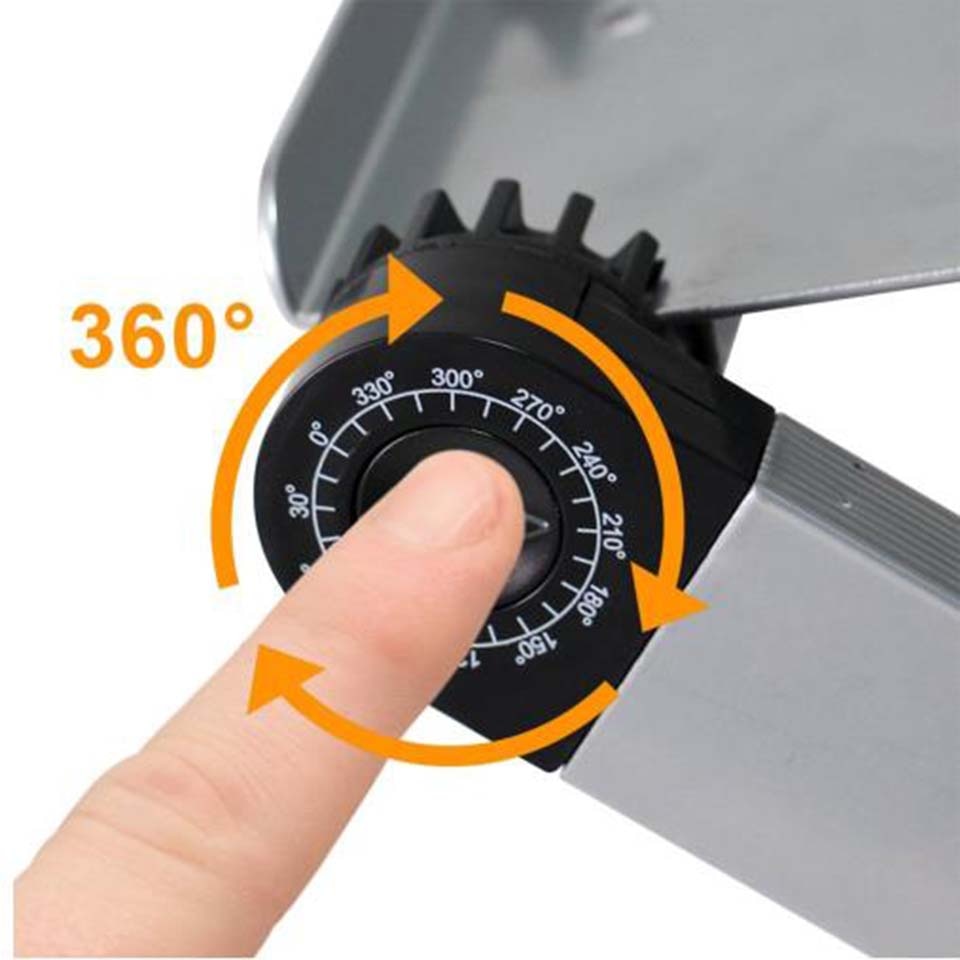 Say goodbye to nick and back pains after looking at laptop for a long time.
This fully adjustable laptop stand can be folded flat for easy storage and enables you to use your computer at the most pleasing position,
benefits your health and make you free from the neck ache and shoulder pain caused by poor posture.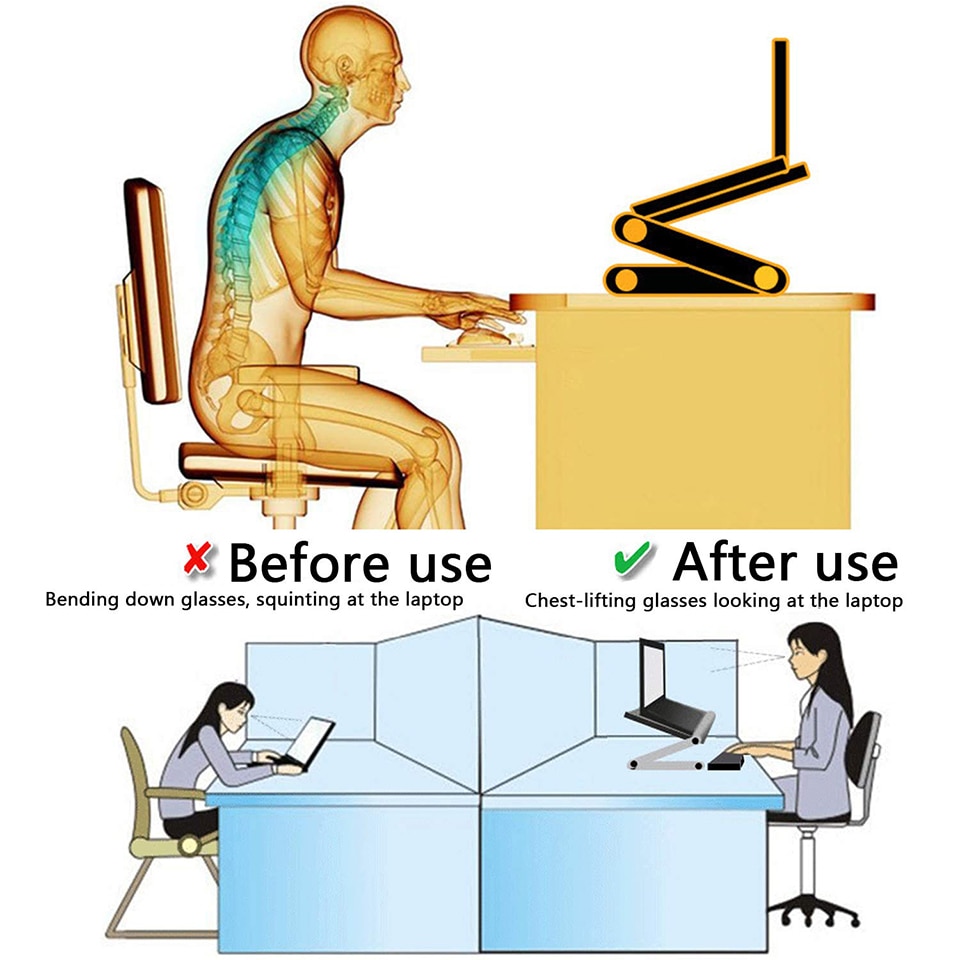 Computer desk, writing desk, sketchpad, board, dining table, flower Stand etc.
The use of occasions: bed, sofa, table, carpet, meadow, desk etc.
Object: adults, children and all the crowds.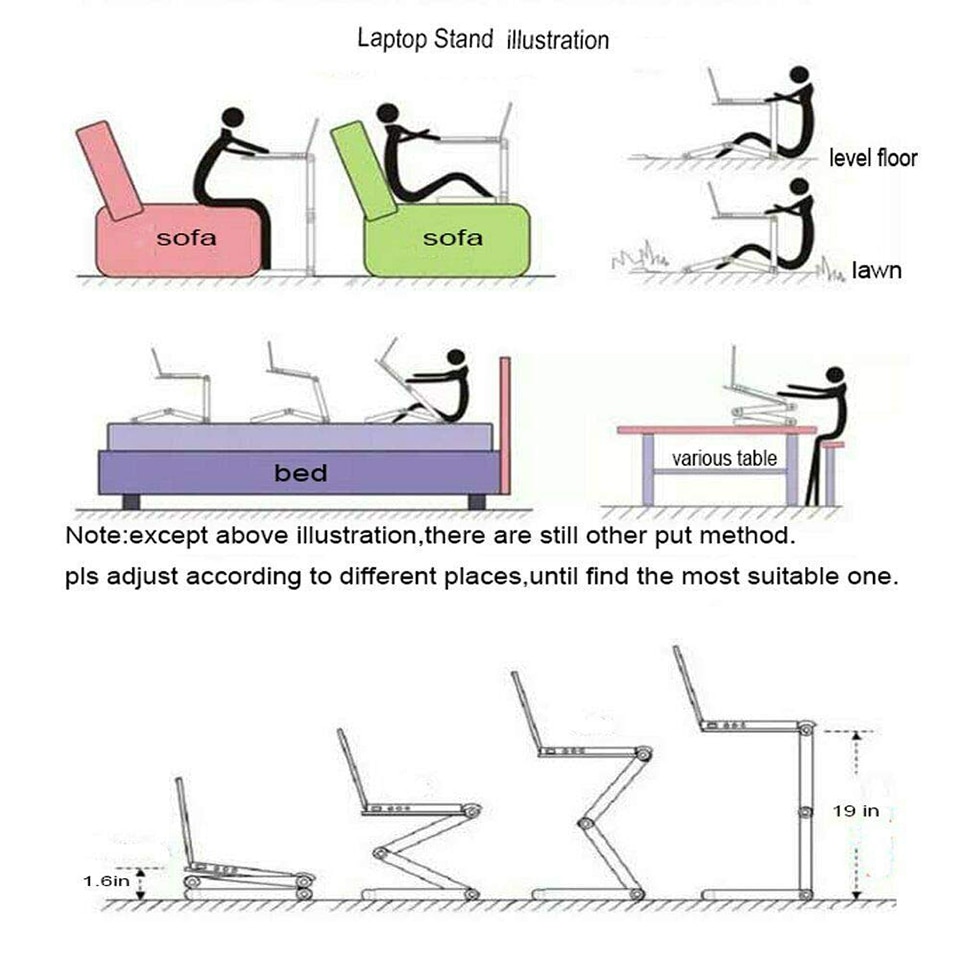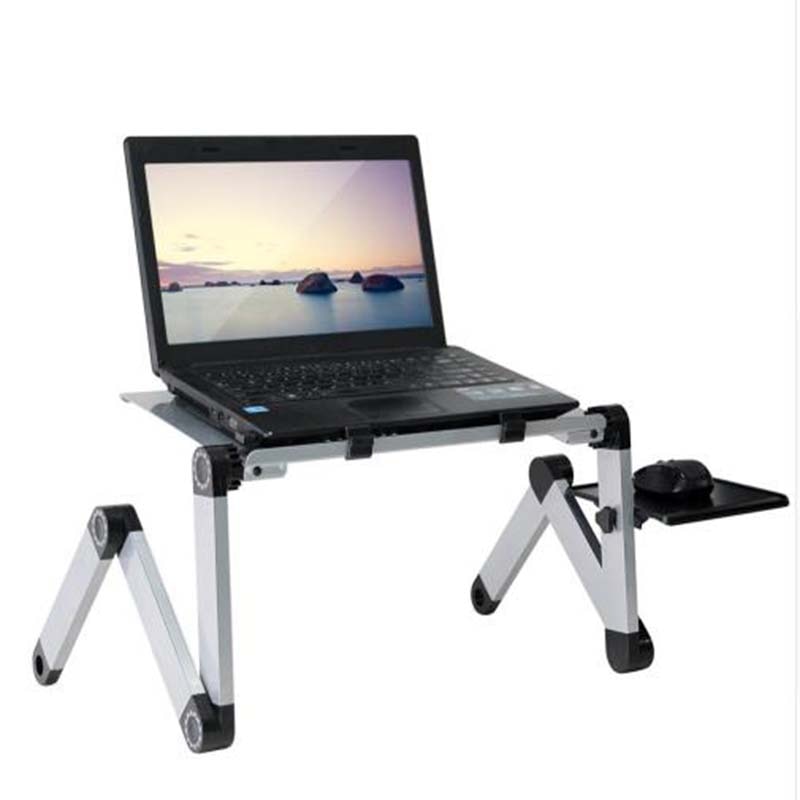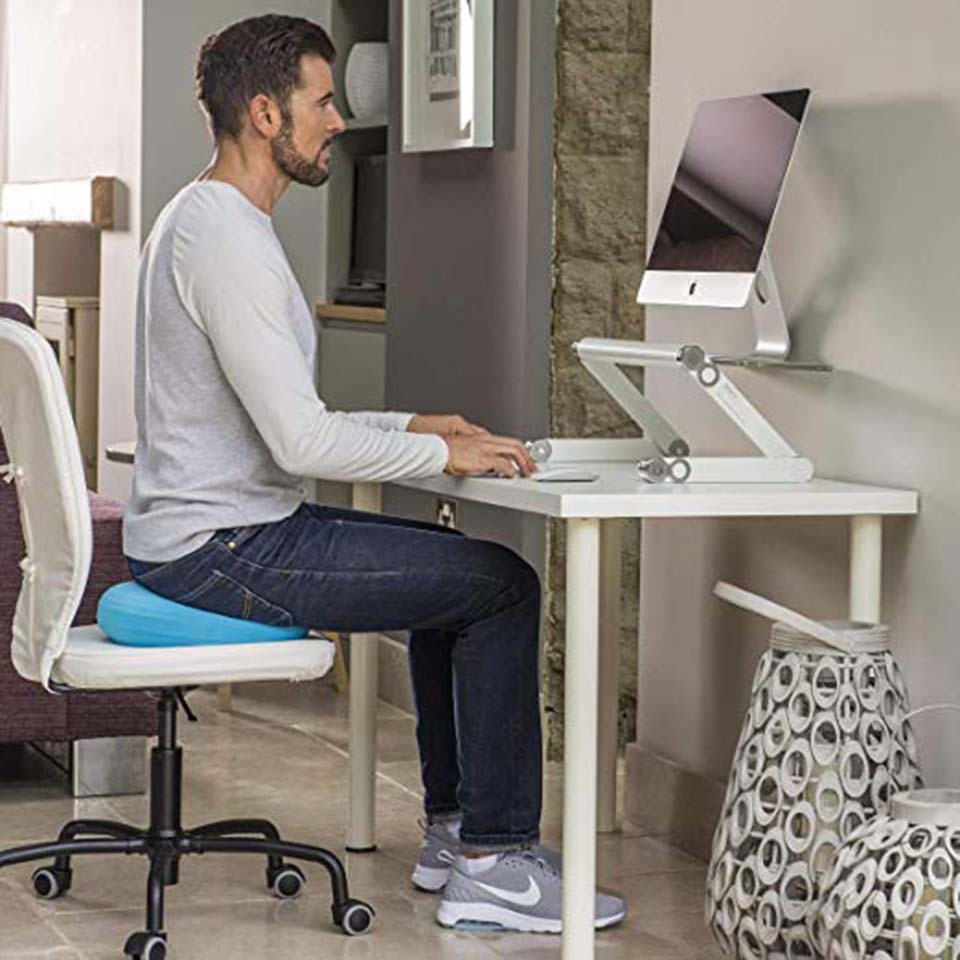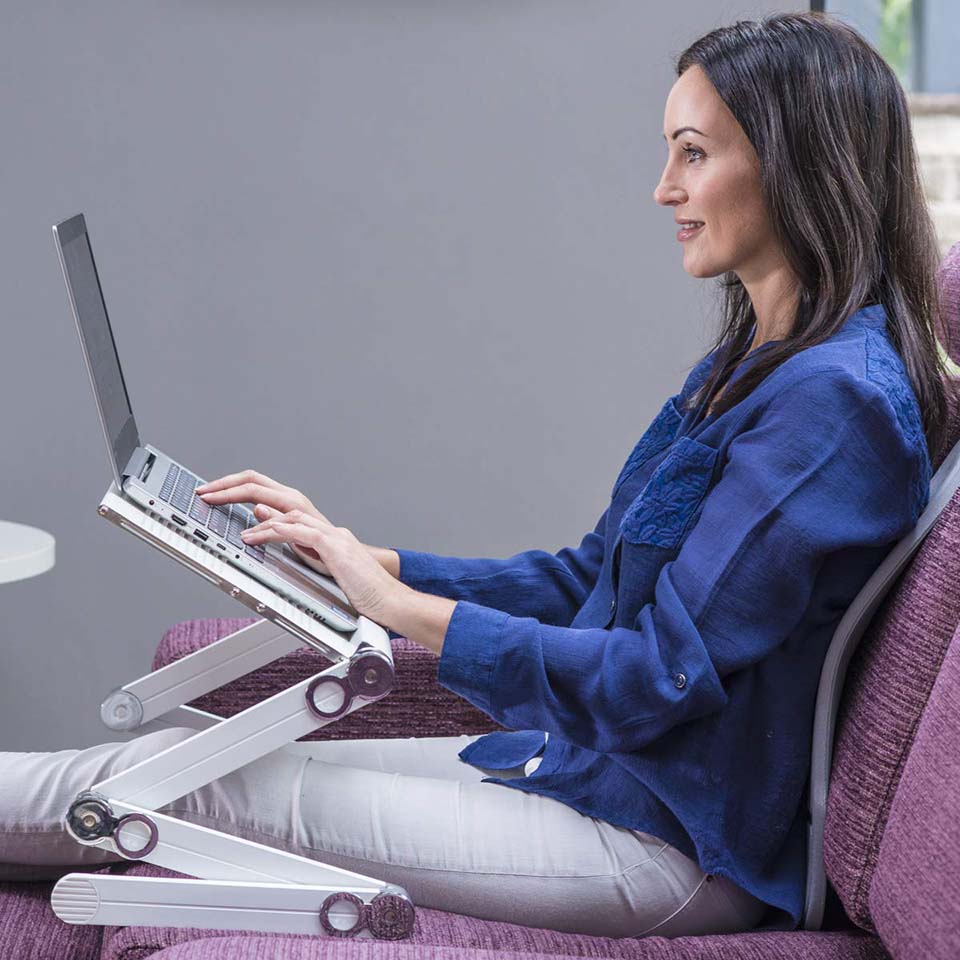 With Rollers: 

No

Model Number: 

26

Specific Use: 

Computer Desk

General Use: 

Commercial Furniture

Scene: 

bed and sofa

Place Of Origin: 

China

With Cabinet: 

No

Material: 

aaluminum

Folded: 

Yes

With Storage: 

No

Style: 

Laptop Desk

Pattern: 

vented

Type: 

School Furniture

Is Adjusted: 

yes

With Keyboard Shelf: 

No

Size: 

42*26cm

type1: 

foldable laptop stand/table

type2: 

laptop bed stand

type3: 

cooling fan

type4: 

portable laptop stand/table