Introducing the Nandme NX7000, the ultimate solution for your oral hygiene needs! Powered by a 4.0 Maglev Sonic Motor and high-frequency sonic vibration technology, this toothbrush ensures a powerful and efficient cleaning experience like no other.
With a super cleaning power of 41000 RPM, the Nandme NX7000 eliminates plaque, bacteria, and stains from your teeth and gums effortlessly, leaving you with a bright and healthy smile. Thanks to its true sonic movement, the toothbrush provides thorough cleaning to even the hard-to-reach areas of your mouth, ensuring a complete oral care routine.
The toothbrush comes with a 2600mAh battery capacity, which lasts for 365 days on a single charge. You can charge it conveniently using the USB direct charging method and the included Type-C data cable. The Nandme NX7000 operates at a voltage of 3.7V, generating a noise of 68db, which is comfortable for most users.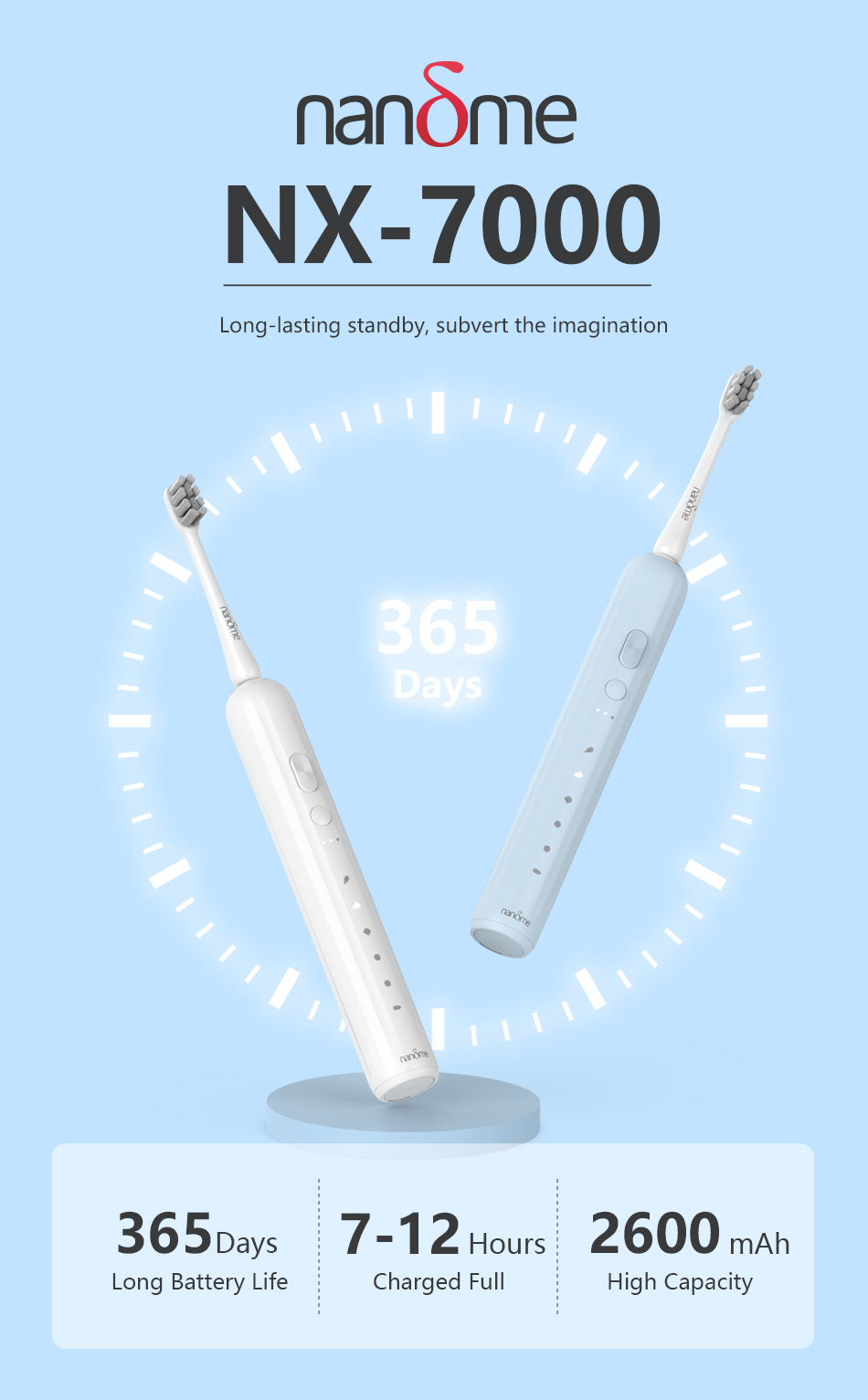 Long-lasting standby, subvert the imagination
365-day long battery life
7-12 hours charged full
2600 mAh high capacity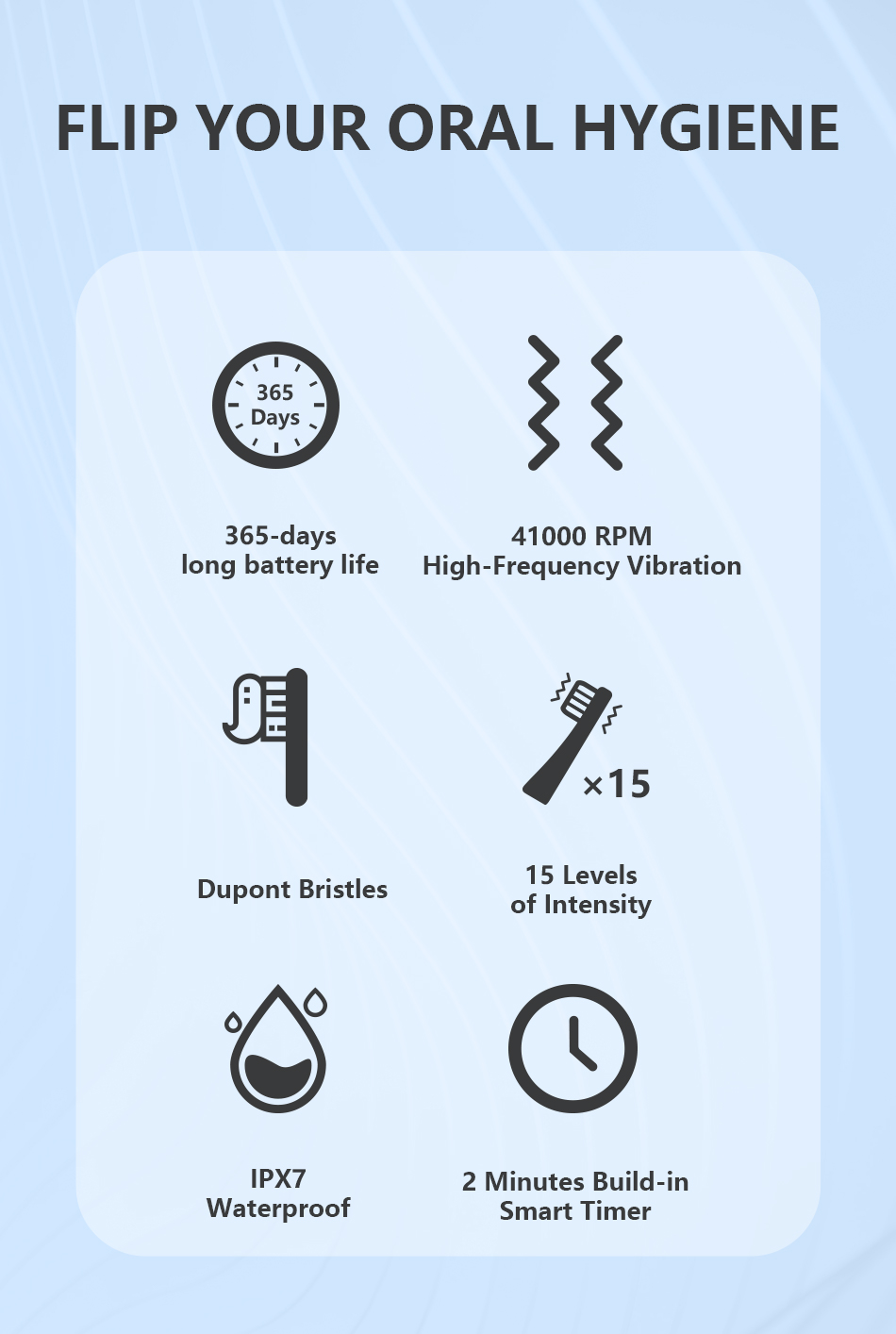 FLIP YOUR ORAL HYGIENE
365-Days Long Battery Life
41000 VPM High-Frequency Vibration
Dupont Bristles
15 Levels of Intensity
IPX7 Waterproof
2 Minutes Build-in Smart Timer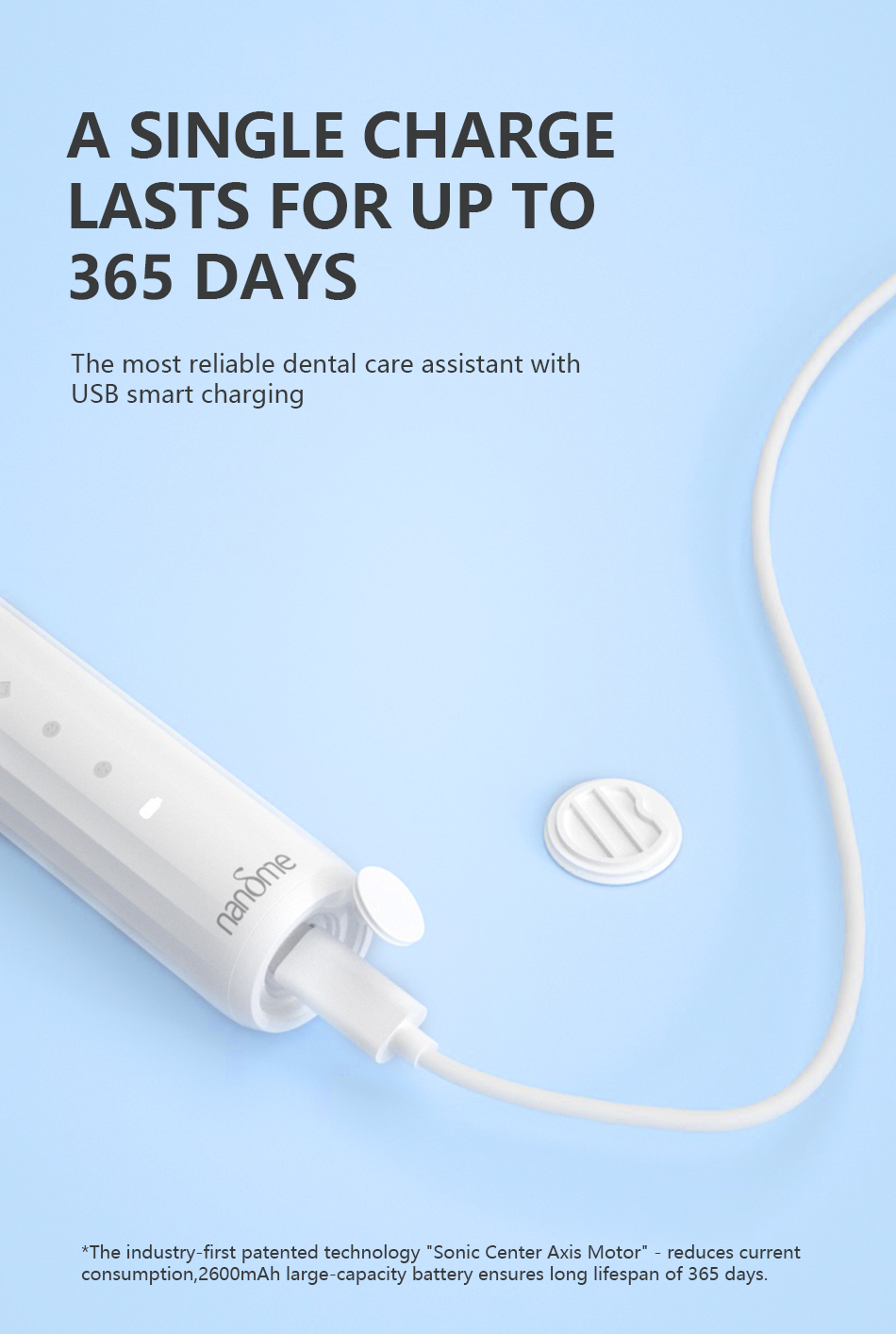 A single charge lasts for up to 365 days
The most reliable dental care assistant with USB smart charging
The industry-first patented technology "Sonic Center Axis Motor" – reduces current consumption,2600mAh large-capacity battery ensures long lifespan of 365 days.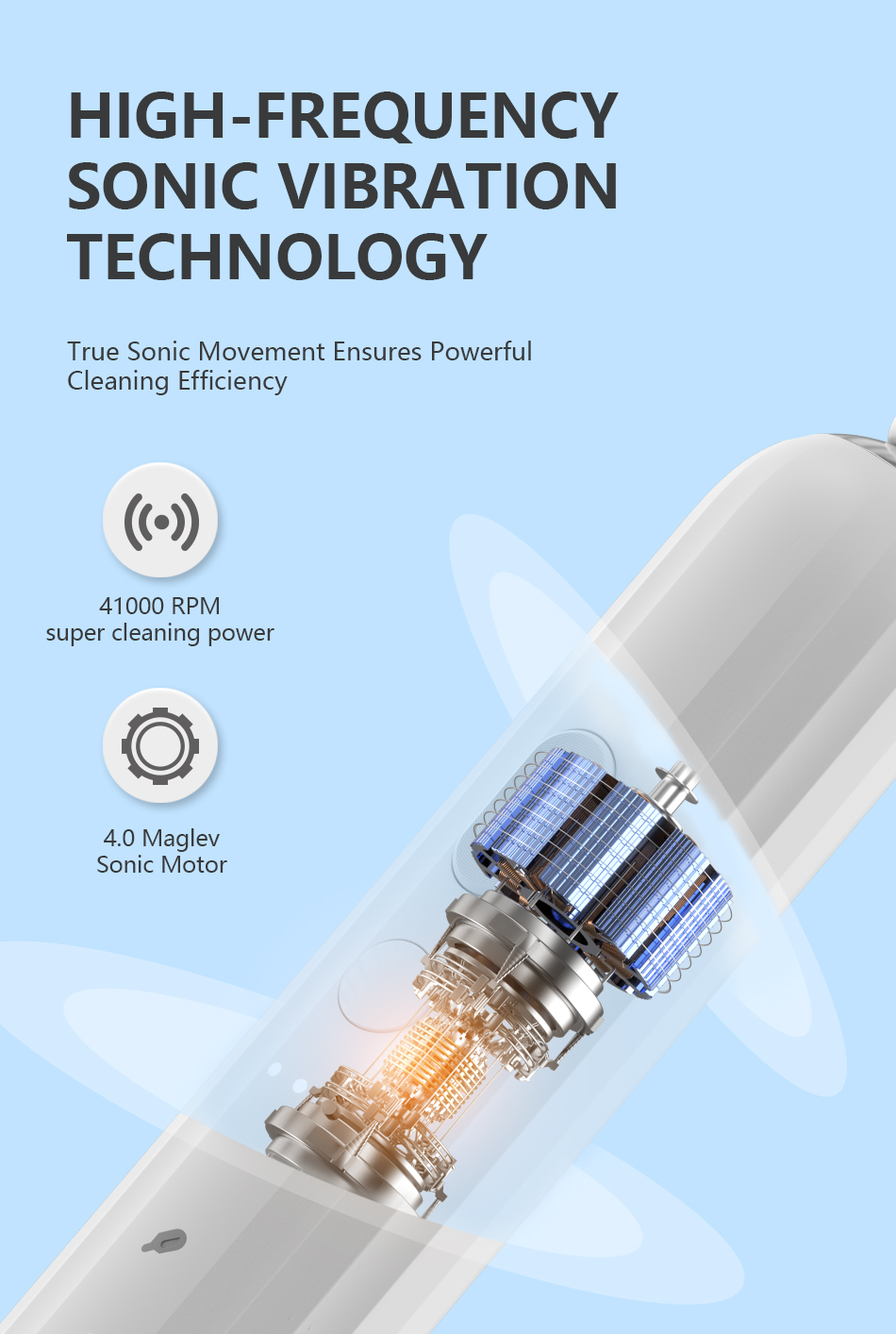 High-Frequency Sonic Vibration Technology
True Sonic Movement Ensures Powerful Cleaning Efficiency
41000 RPM Super Cleaning Power
4.0 Maglev Sonic Motor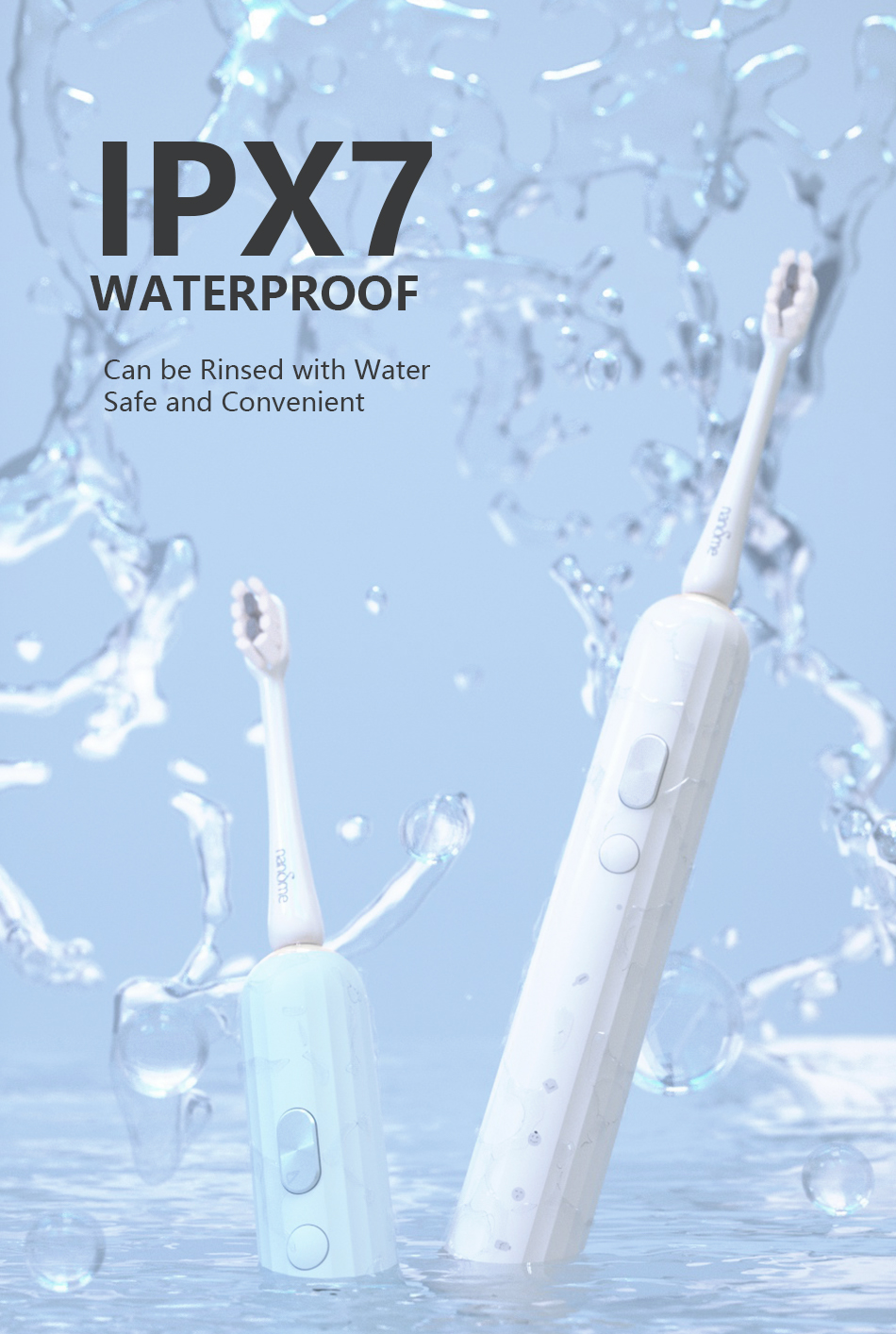 IPX7 Waterproof
Can be Rinsed with Water, Safe and Convenient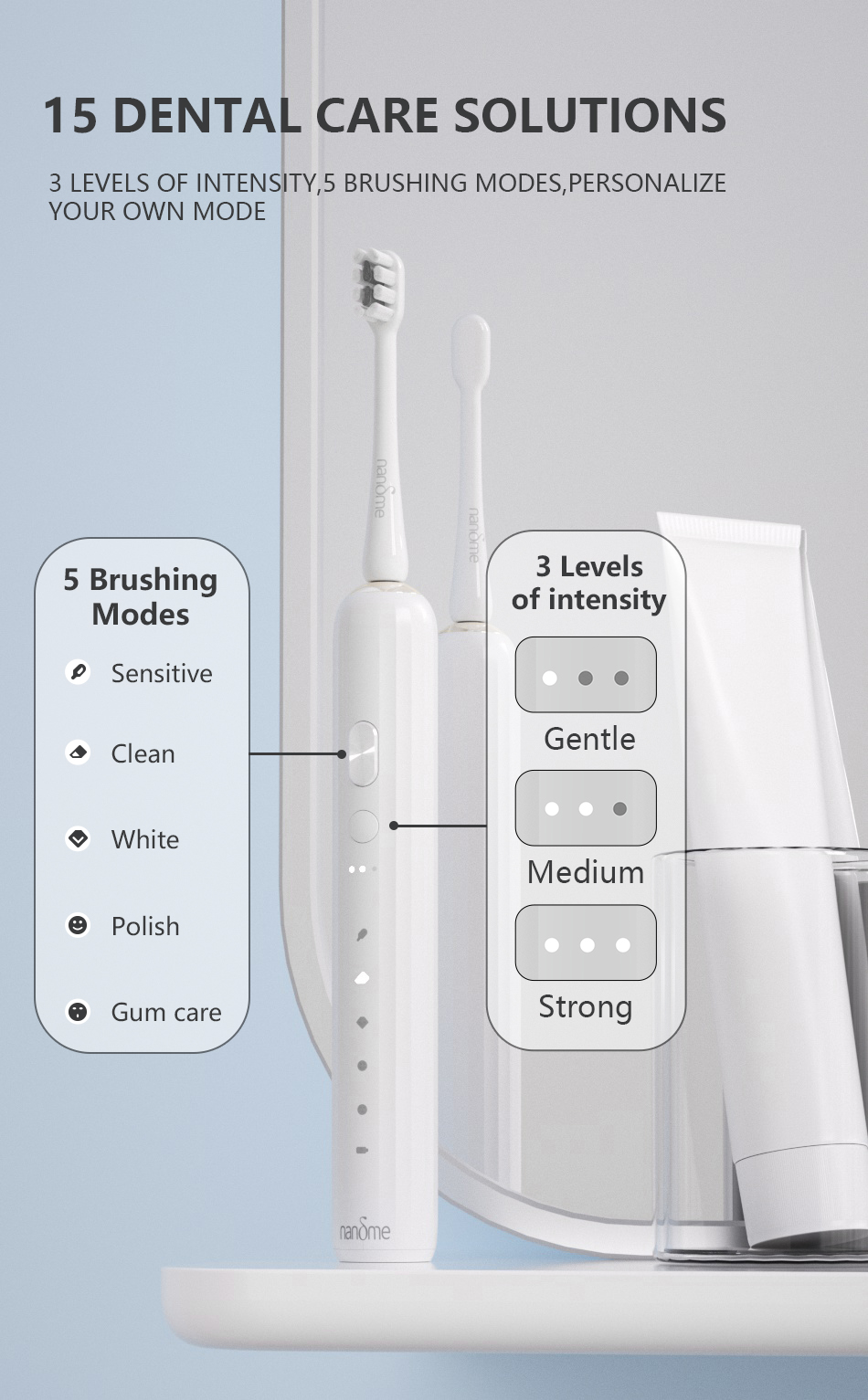 15 Dental Care Solutions
3 Levels of Intensity,5 Brushing Modes,Personalize your own mode
3 Levels of Intensity
Gentle Medium Strong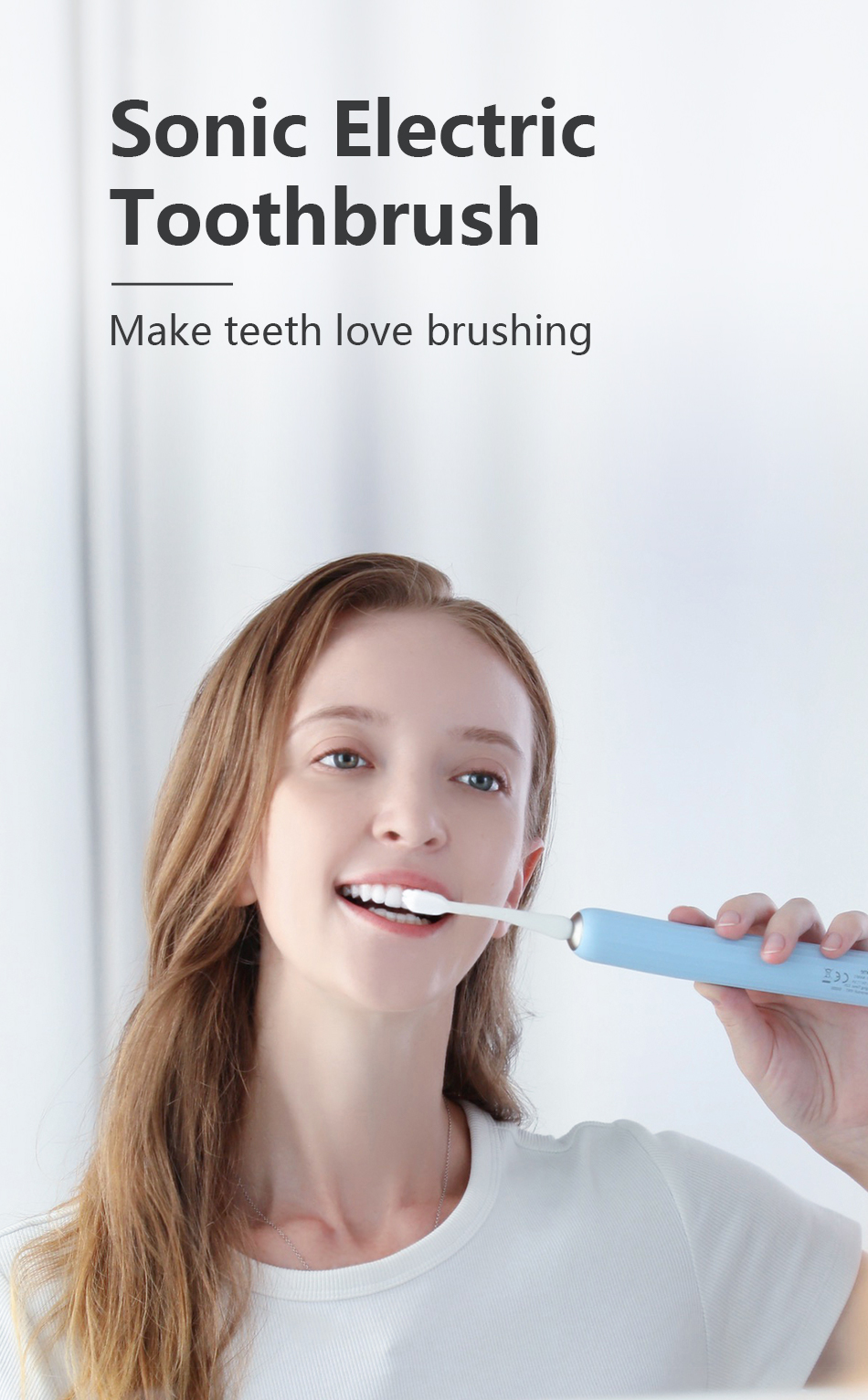 Sonic Electric Toothbrush
Make teeth love brushing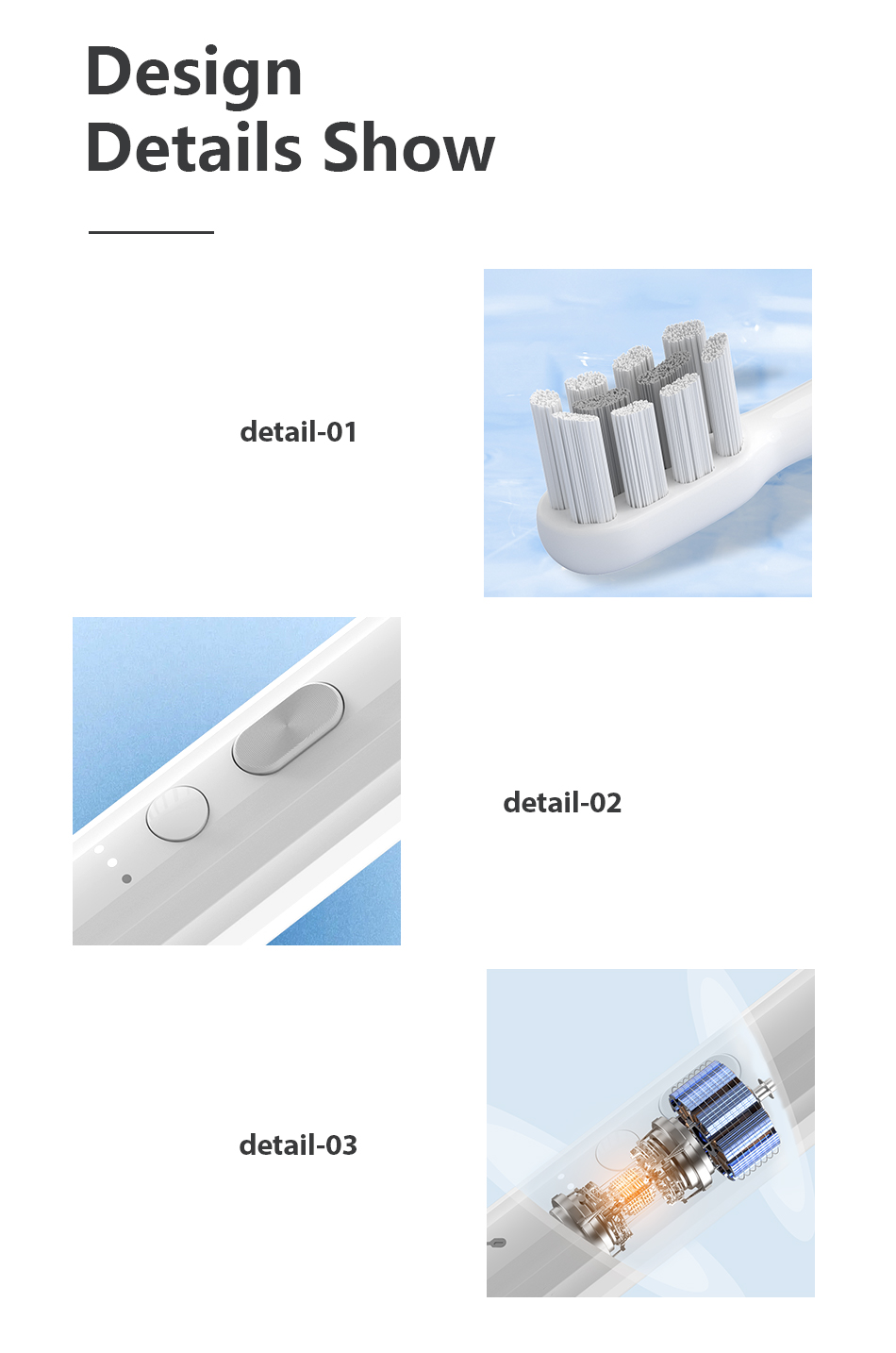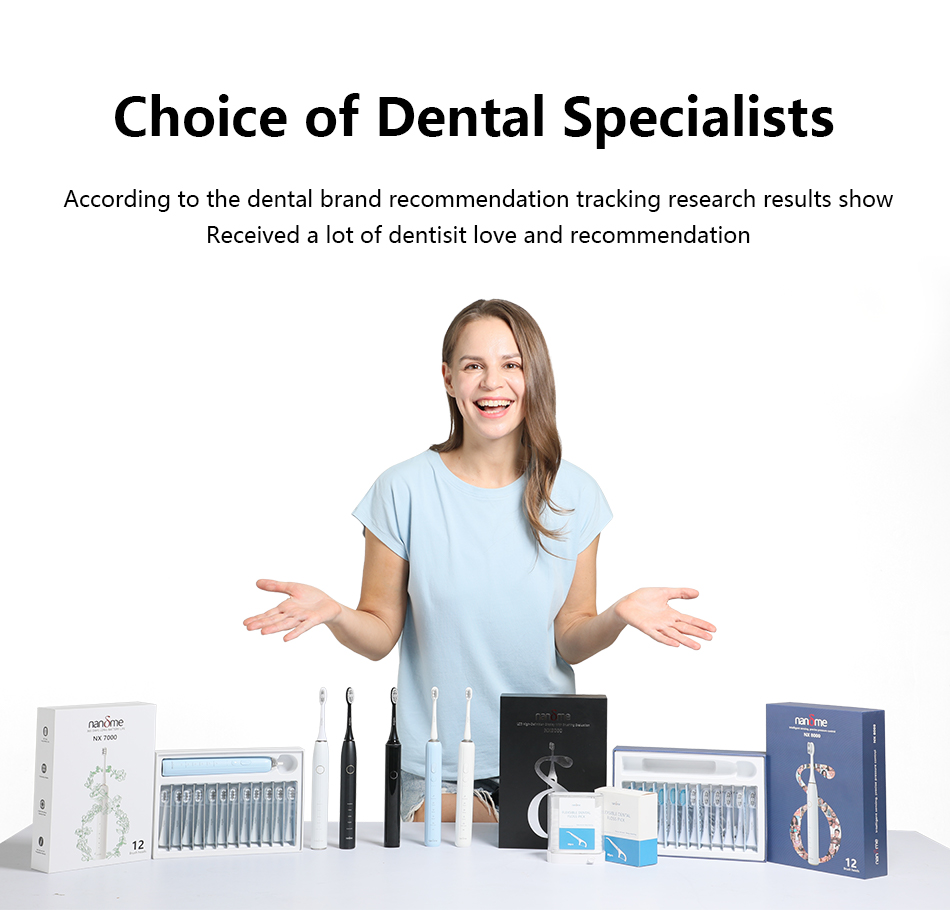 Choice of Dental Specialists
According to the dental brand recommendation tracking research results show
Received a lot of dentisit love and recommendation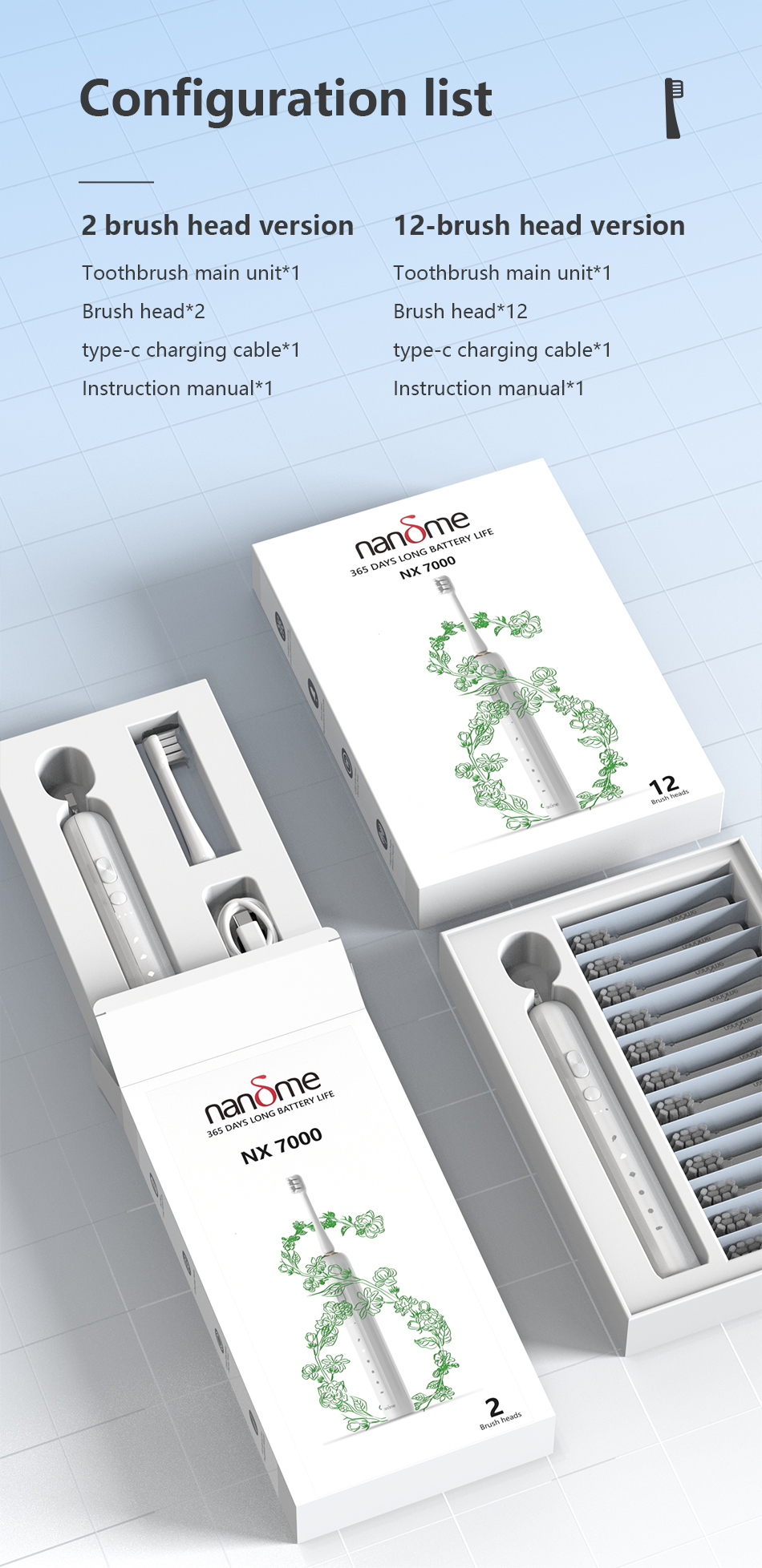 Configuration list
【2 brush head version】
Toothbrush main unit*1
Brush head*2
type-c charging cable*1
Instruction manual*1
【12-brush head version】
Toothbrush main unit*1
Brush head*12
type-c charging cable*1
Instruction manual*1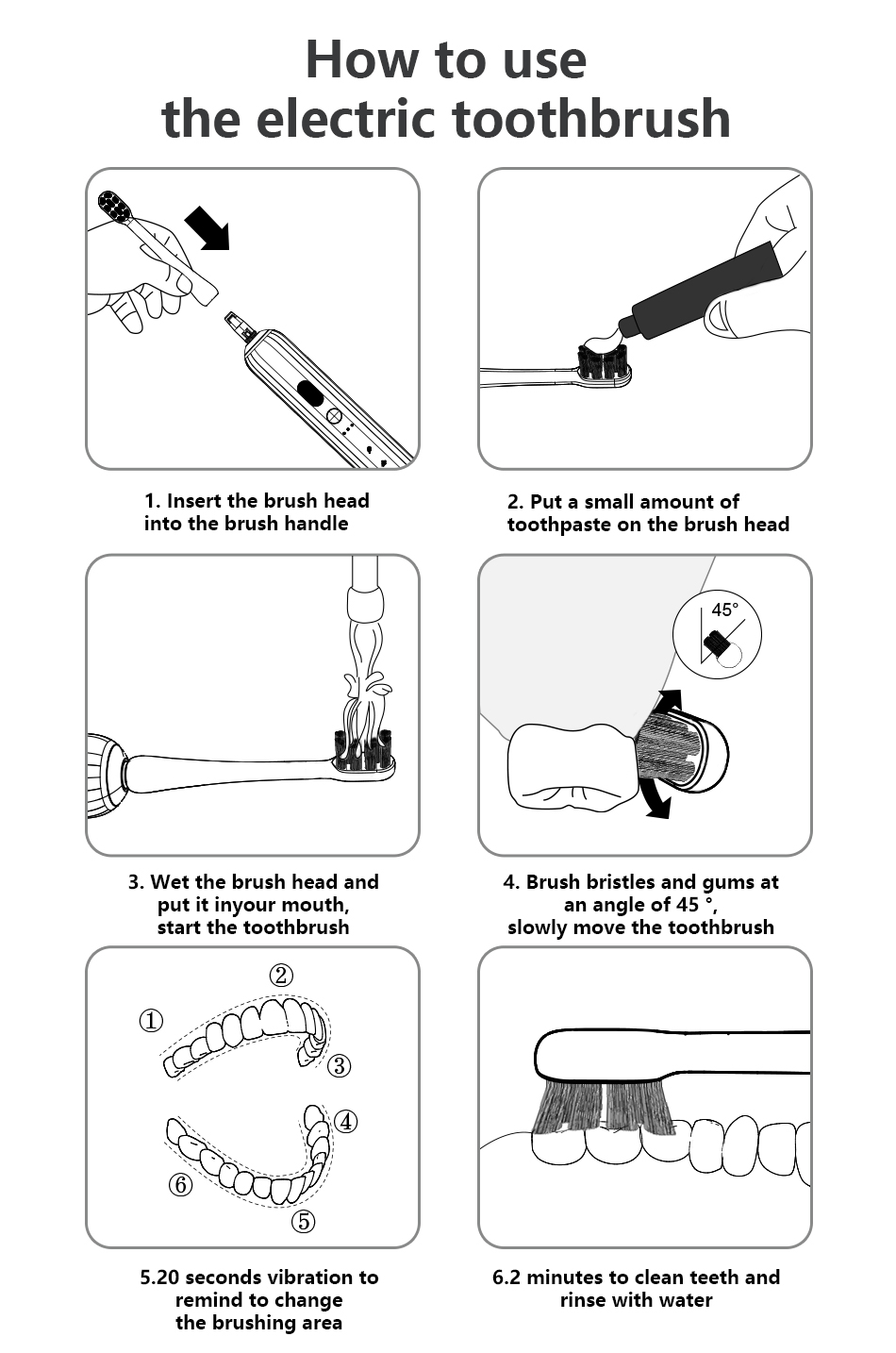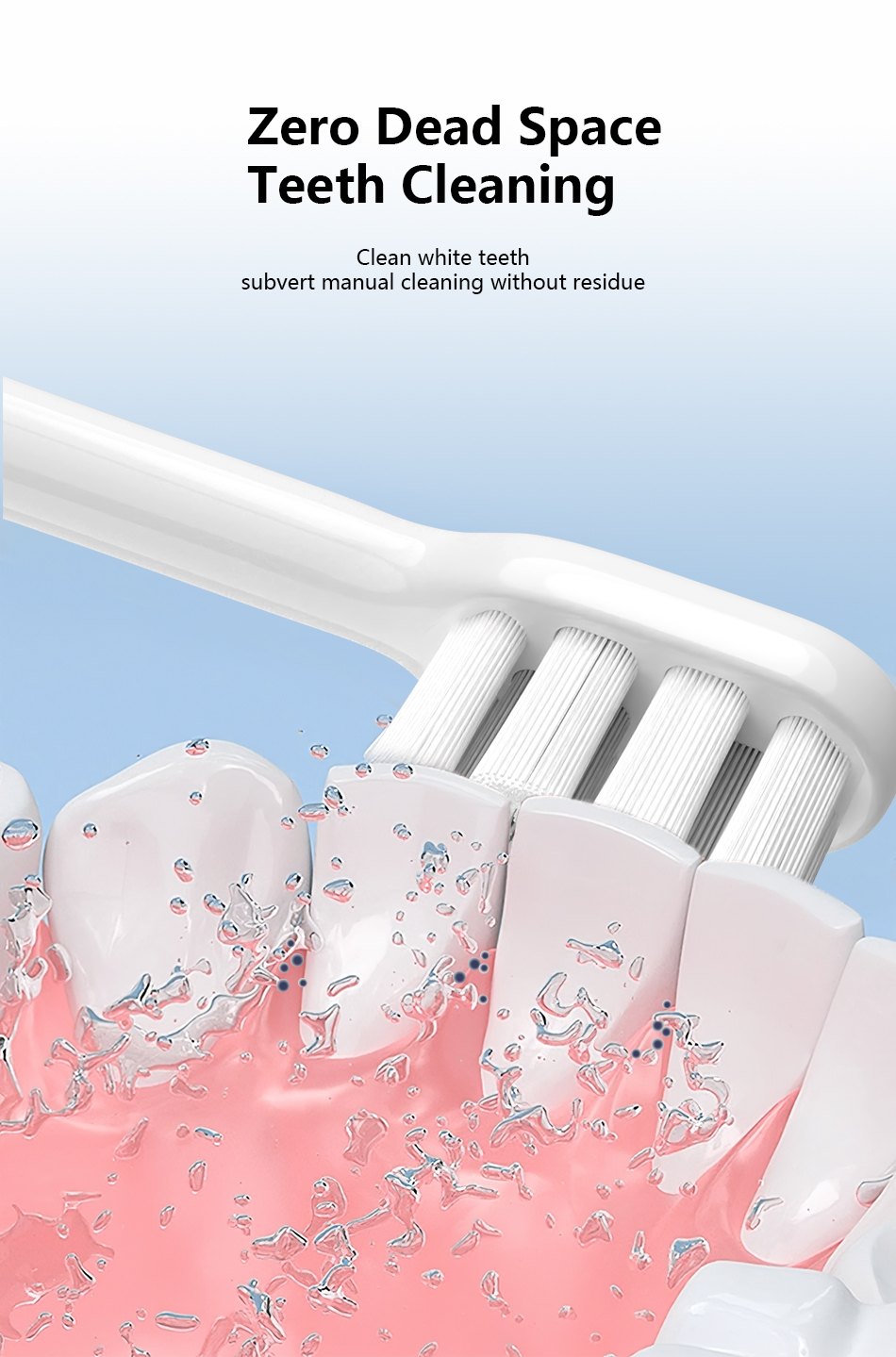 Zero Dead Space Teeth Cleaning
Clean white teeth, subvert manual cleaning without residue.
Product Parameters
Model: Nandme NX7000
Motor: Maglev Sonic Motor
Charging method: USB direct charging
Charger cable: Type-C data cable
Battery capacity: 2600mAh
Power: 3W
Voltage: 3.7V
Noise: 68db
Battery life: 365 days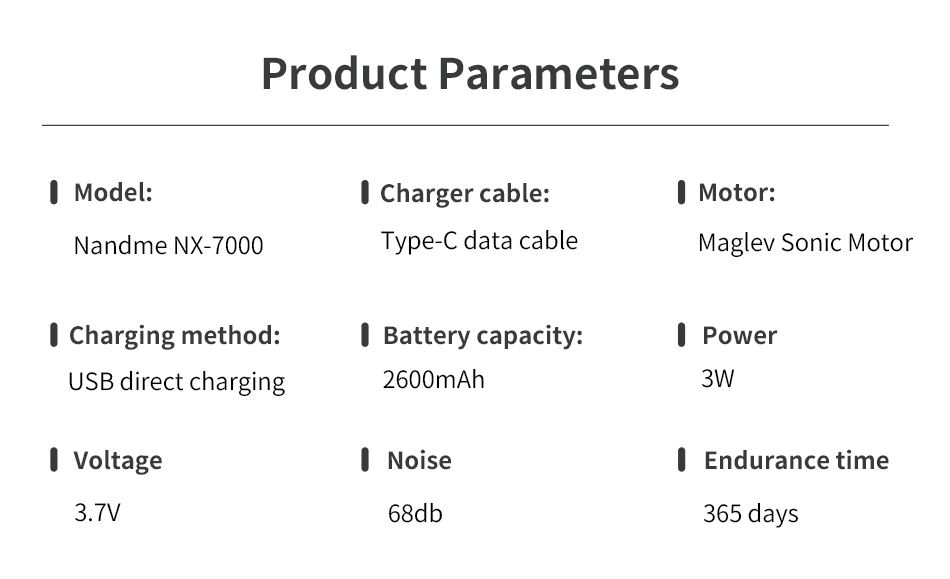 FAQ
1.
Q:Why can this toothbrushes last 365 days?
A:In sensitive mode, it can be used for 1460 minutes. According to the calculation of 2 minutes per use and 2 times per day, our products can be used for 365 days
This comes from Nandme exclusive patented technology + large battery
2.
Q:Why do our toothbrushes have 15 modes?
A:In order to meet the different cleaning needs of more people, we have precisely developed 5 cleaning modes and 3 brushing strengths, a total of 15 modes, please select the working mode and strength according to your needs
3.
Q:How long will the 12 brush heads last?
A:3 years, it is recommended to replace the toothbrush every 3 months
4.
Q:What does IPX 7 waterproof mean?
A: IPX7: Anti-immersion type, even if immersed in water under specified conditions, it will not enter the interior, and the product can be used normally without being affected
5.
Q:What are the warranties and services for our products?
A:3years warranty, free replacement within 3 years