Dinosaur Play Tent
— Your children will love the Dinosaur Park Play Tent. It will inspire their ever growing imagination. They will even be delighted sharing the play tent with siblings and friends while taking on roles such as a paleontologist, scientist, explorer, a dino and so much more.
— The Dinosaur Play Tent is the kind of toy that gets used over and over in various games and unique ways.
— Makes a great gift or addition to a themed party, birthday, picnic or sleepover.
Beautifully Illustrated
1. Recognizable dinosaurs including T-Rex, velociraptor, triceratops, stegosaurus, brachiosaurus, ankylosaurus, and more.
2. Illustrations also include a volcano, waterfall, lake, and jungle.
3. The floor has a detailed prehistoric playland illustration. Your little paleontologist can bring in their dinos to play with.
Craftsmanship
Precision stitching, fabric quality and strong fiberglass rods make the tent durable.
Reinforced pockets for the rods.
Additional Features
Quick assembly
Mesh windows for ventilation and observation
Packs small for storage and travel
Carry bag with zipper and handles
Easy to clean
51 x 40 x 40 inches allows for 2 to 3 children to play inside.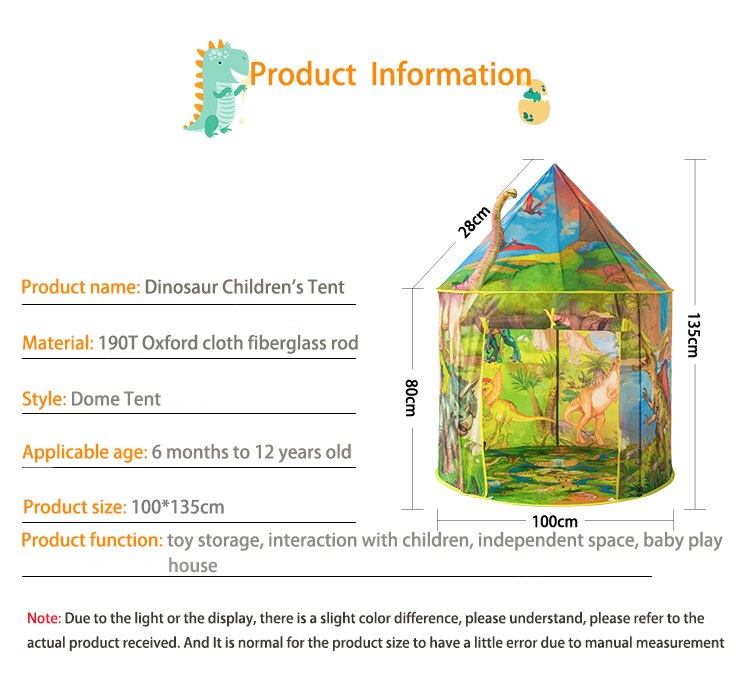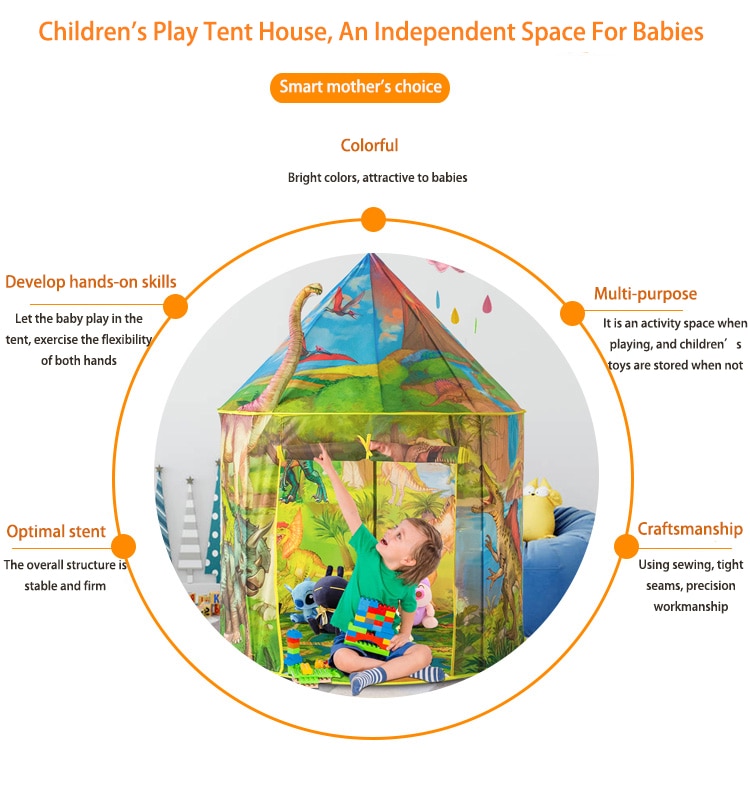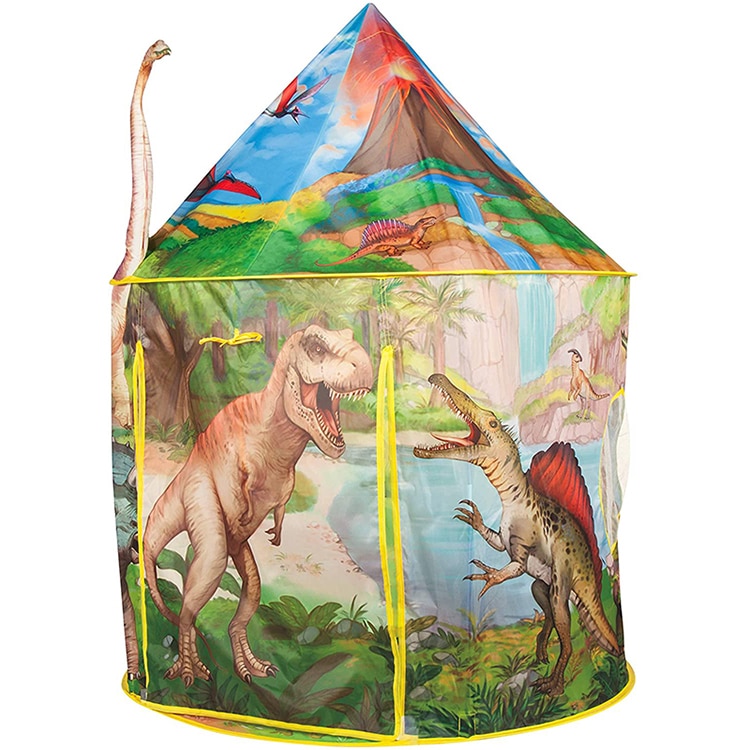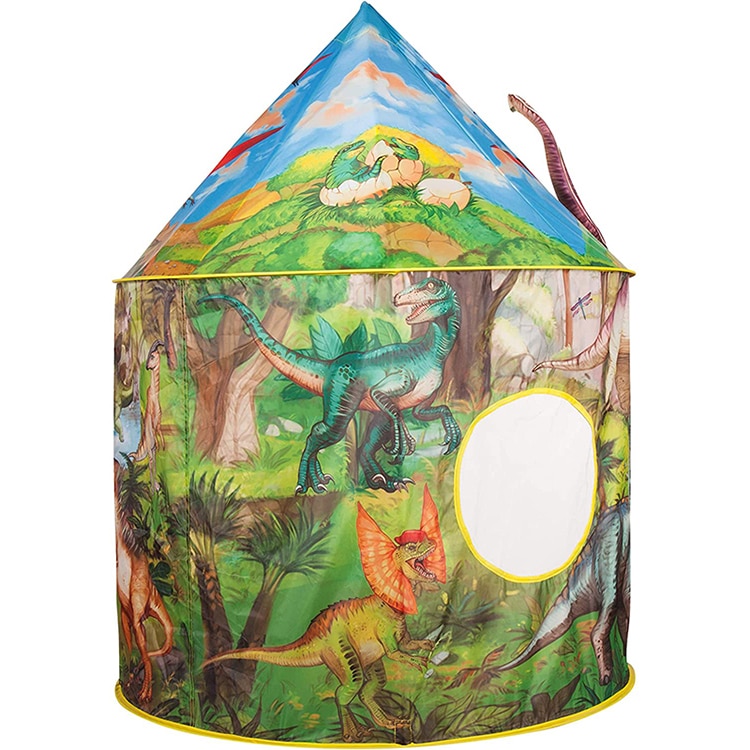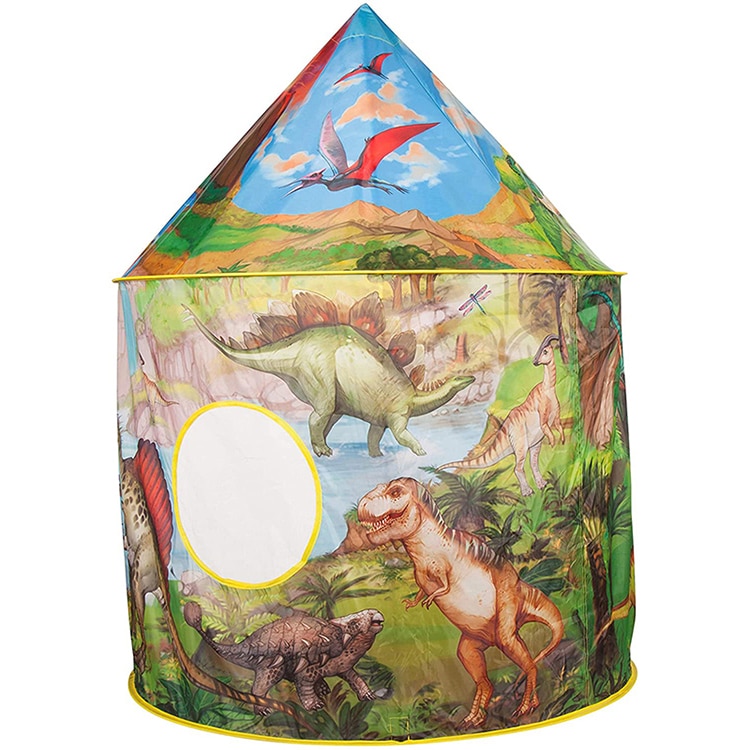 Yearning for the great outdoors? Campground may be closed but you can create a makeshift experience in your living room or backyard ! Set up the dinosaur fort tent accompanied by the sound of forest animals playing on the family's small player.Go on a primeval forest expedition with the dinosaurs.This blue sky dinosaur tent be with original design and rich images.That will brings children getting into a rich and fantasy Jurassic age.Little kids especially will love following the twists and turns of the forest adventure.