It will wake you up at the right time. If you continue to rely on it, it will escape from your bed by two "wheels" and hide in a corner until you get up.
You can set the adjustment time and date at will; LCD screen display, with alarm clock, snooze function, and light.
1 * Chinese and English manual
TIPS: Chinese logistics is not allowed to bring batteries.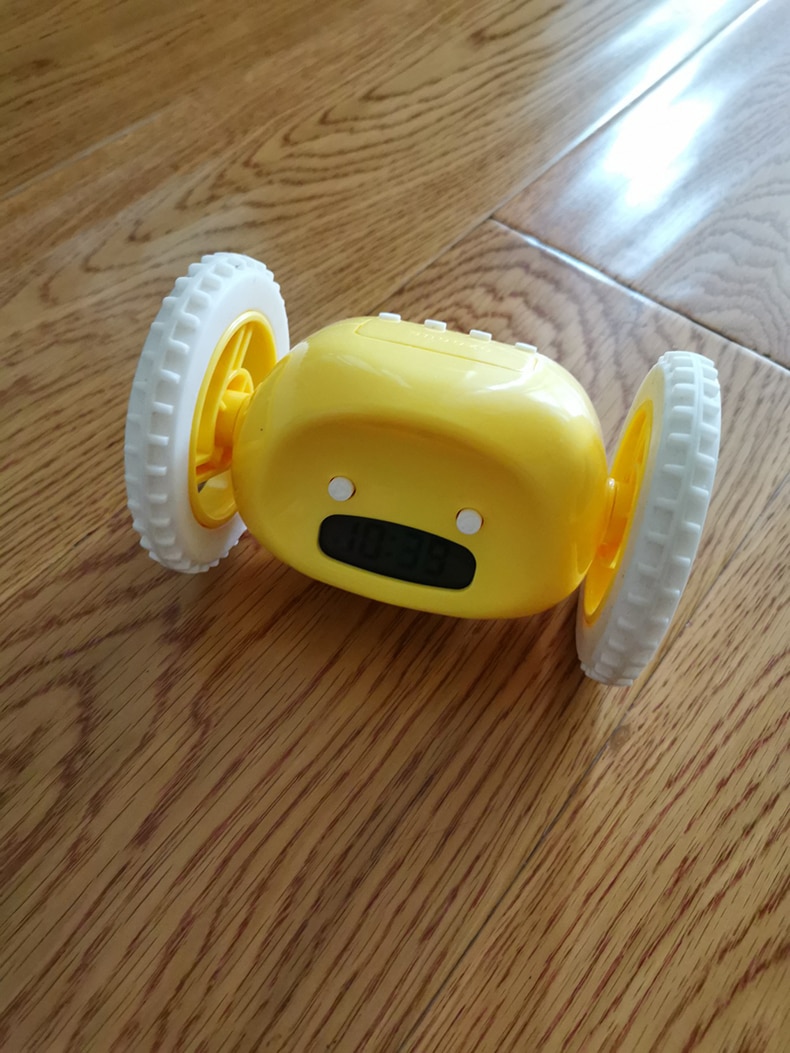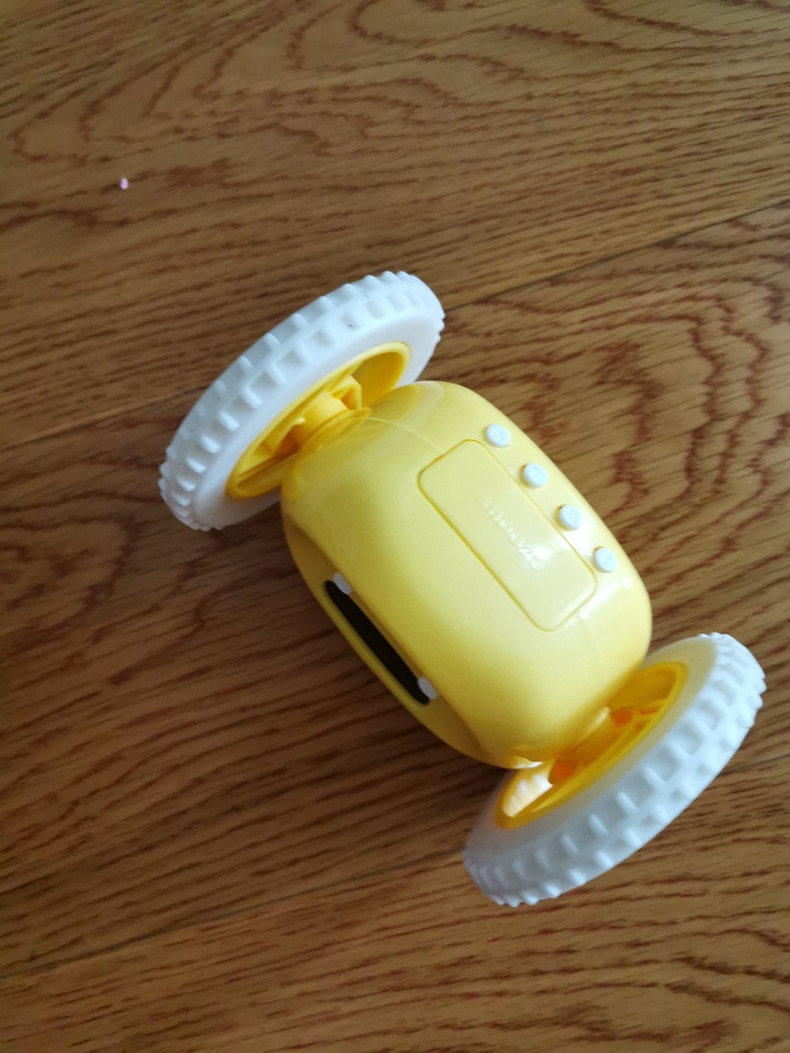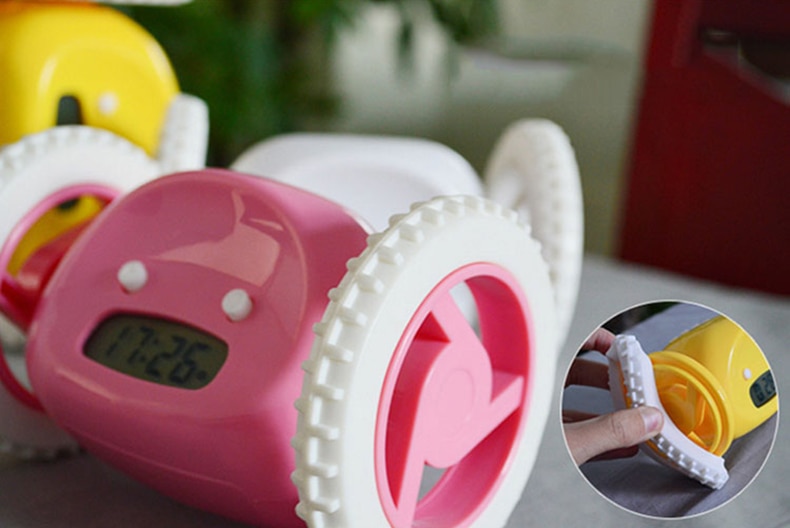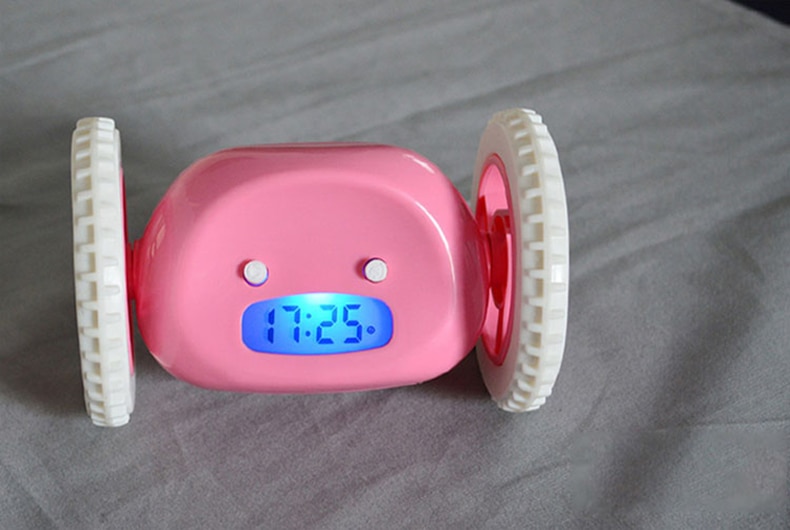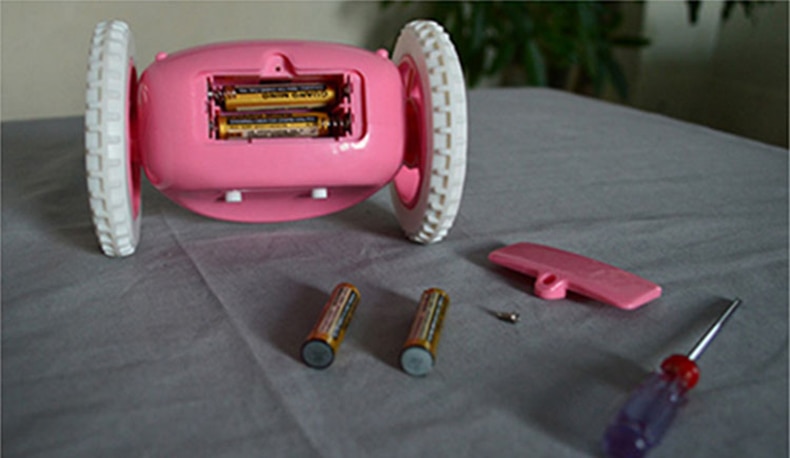 Tire scroll key 2.Alarm key 3. Display 4.Light source button + snooze button 5. Time editing 6. Alarm Editing 7. Minute adjustment 8. Hour adjustment