Product description
Safety is always top of mind with your little one. Keep them safe by baby safety Gate.An essential tool for homes with young children and wide door or hallway openings . It is solidly constructed from the highest-quality materials to withstand rigorous day in, day out use. Enjoy the ease of one-handed operation and the security of the safety latch design.Ideal for a variety of room openings or at the top of stairs.It is a safe and convenient way to contain and protect both your child and home.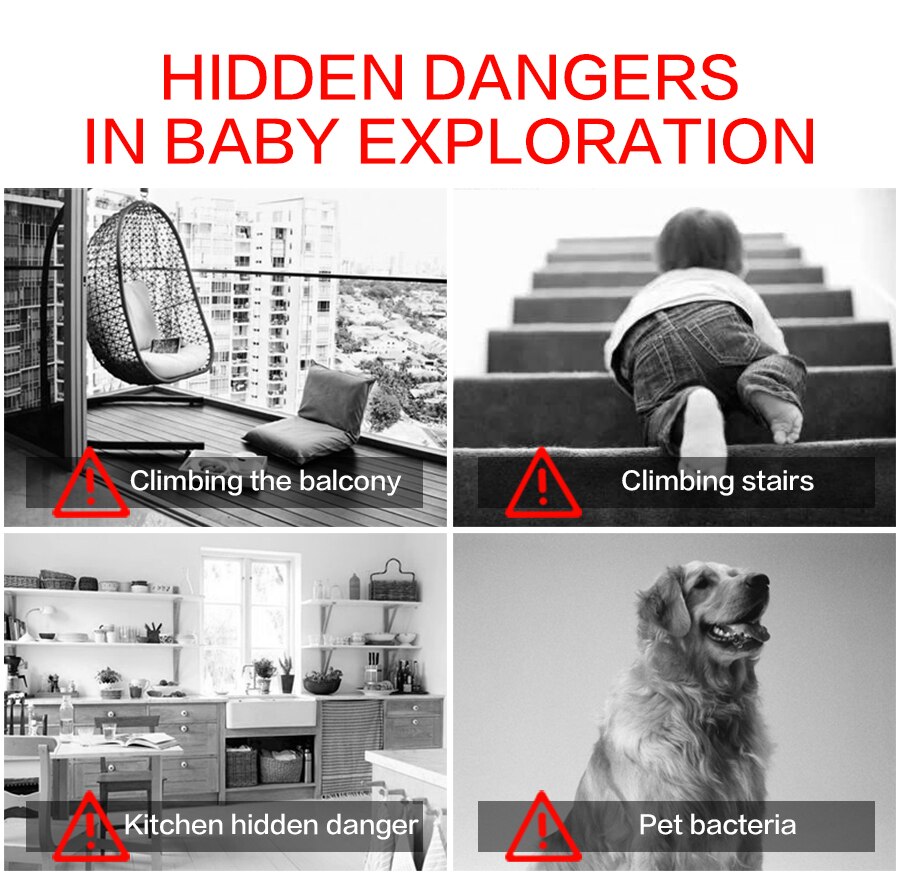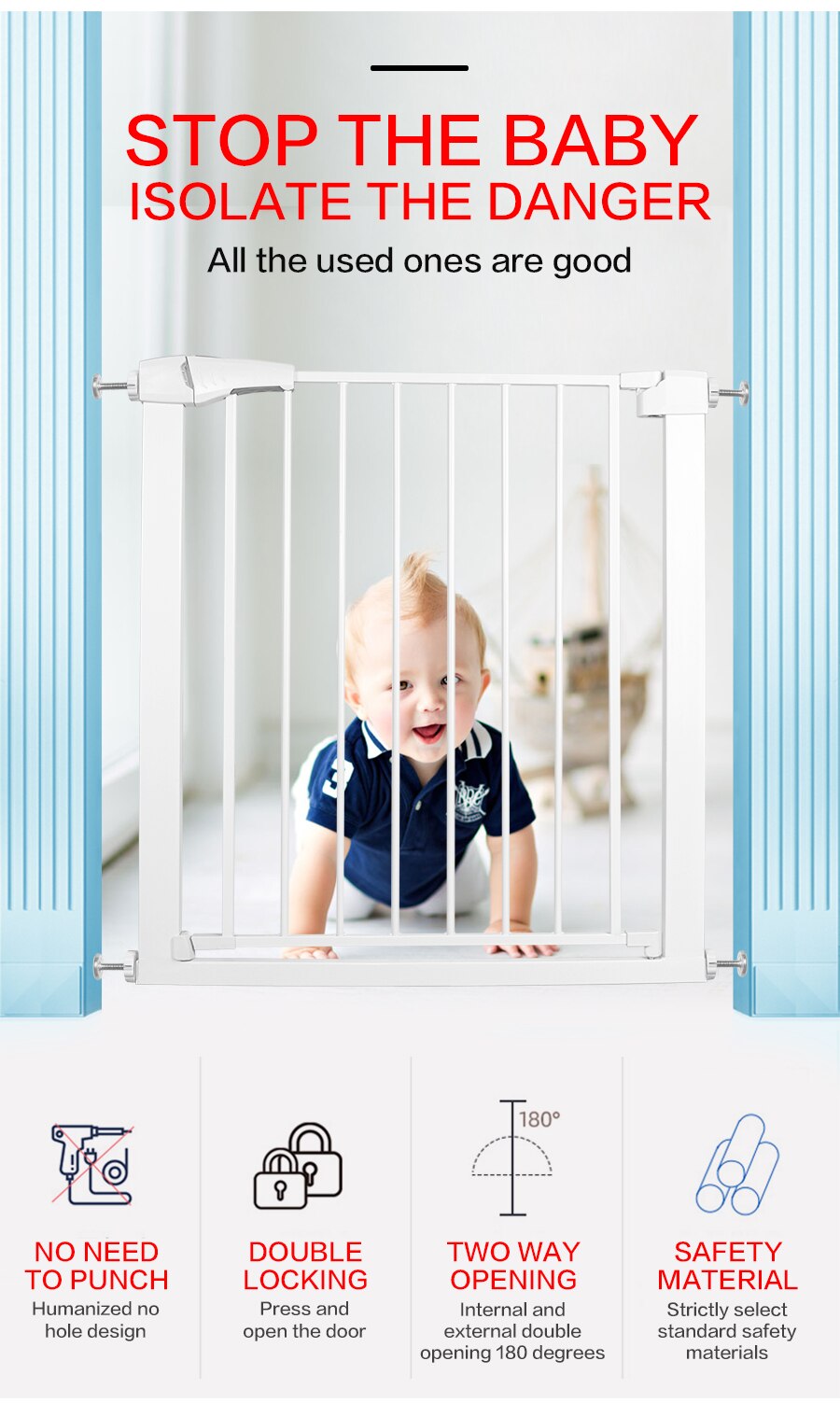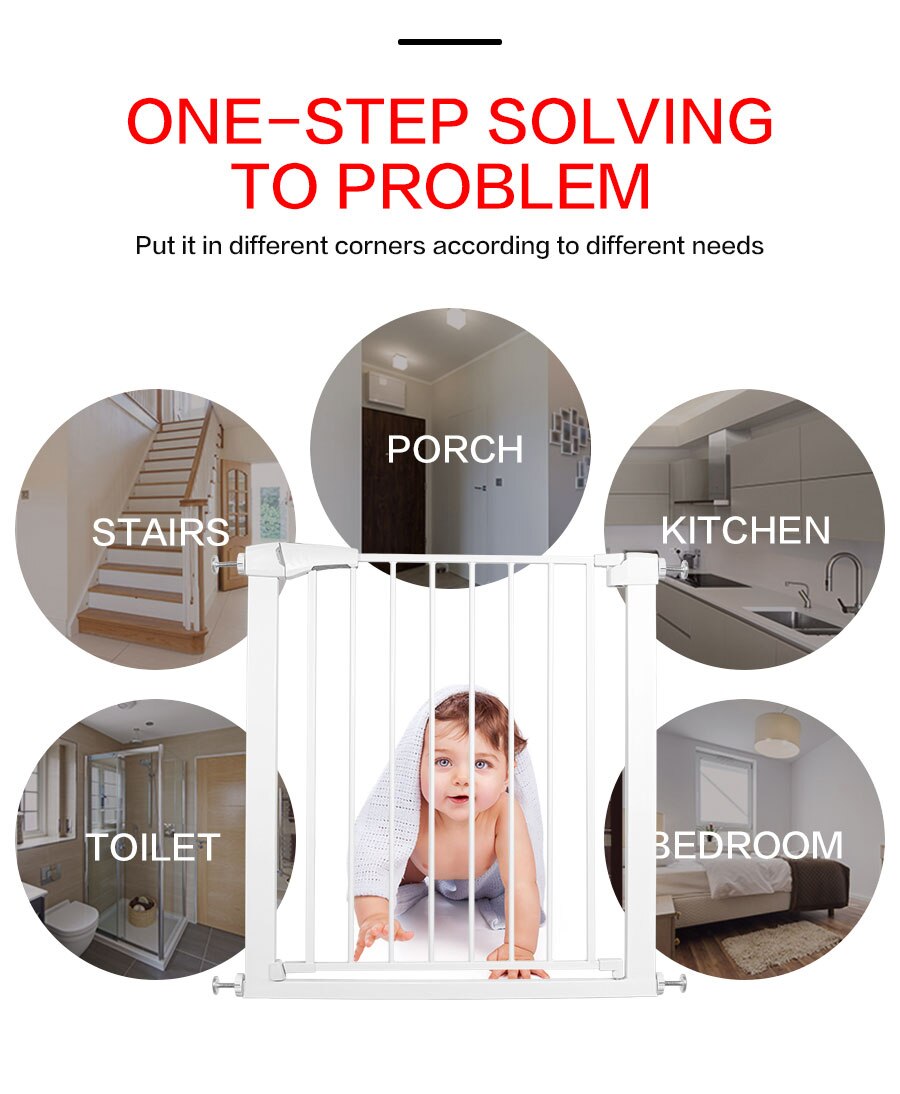 INSTALLATION & ADJUSTABLE
The baby gate come with 4 pressured adjustment bolts for easy and secure installation without drilling holes. If the latching mechanism is too short to reach the lock. Please tighten top adjustment wheels to shorten the gap until gap between handle and latch is 5mm. If too tight to open,please loose the top adjustment wheels properly.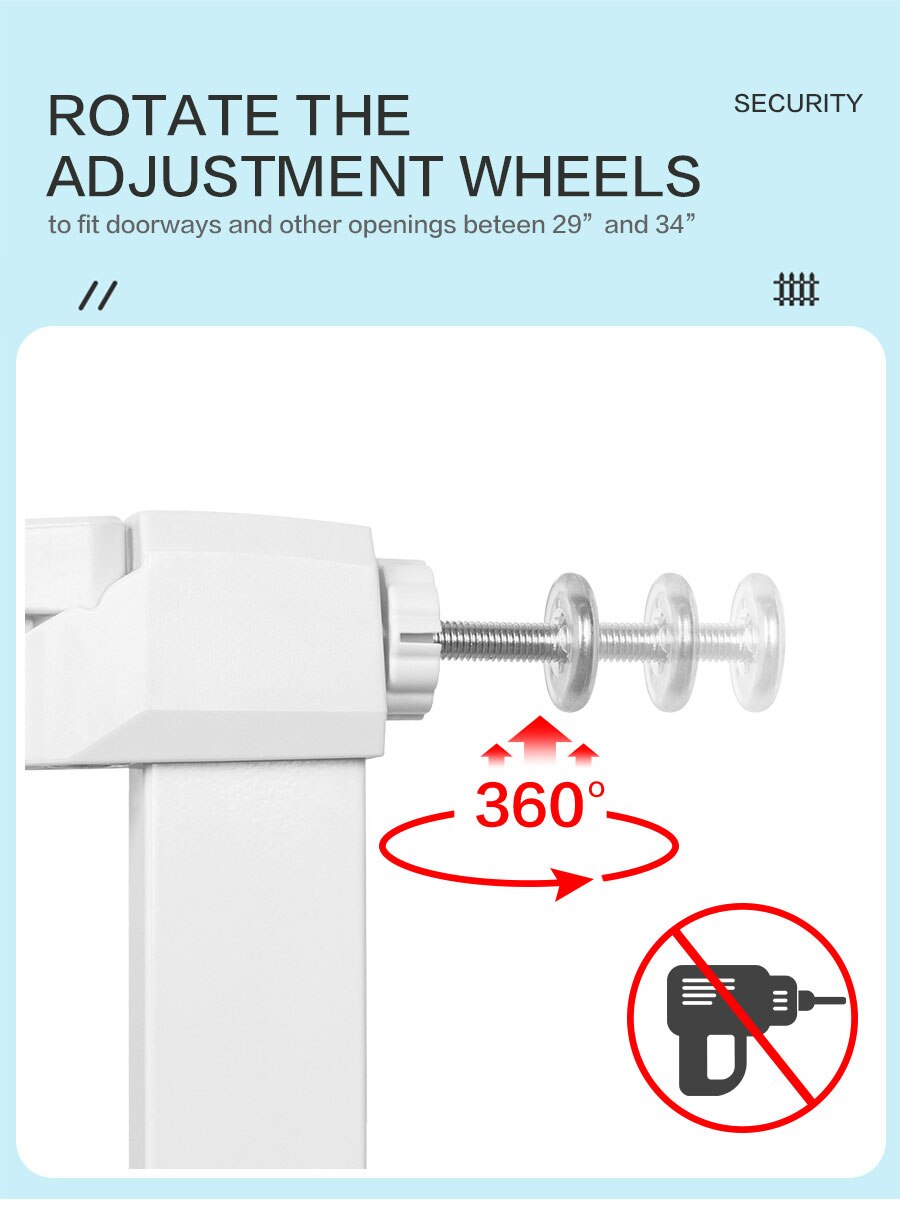 Open the door on both sides
Extra wide gate opening designed with door swings conveniently in either direction for easy walk-through in or out.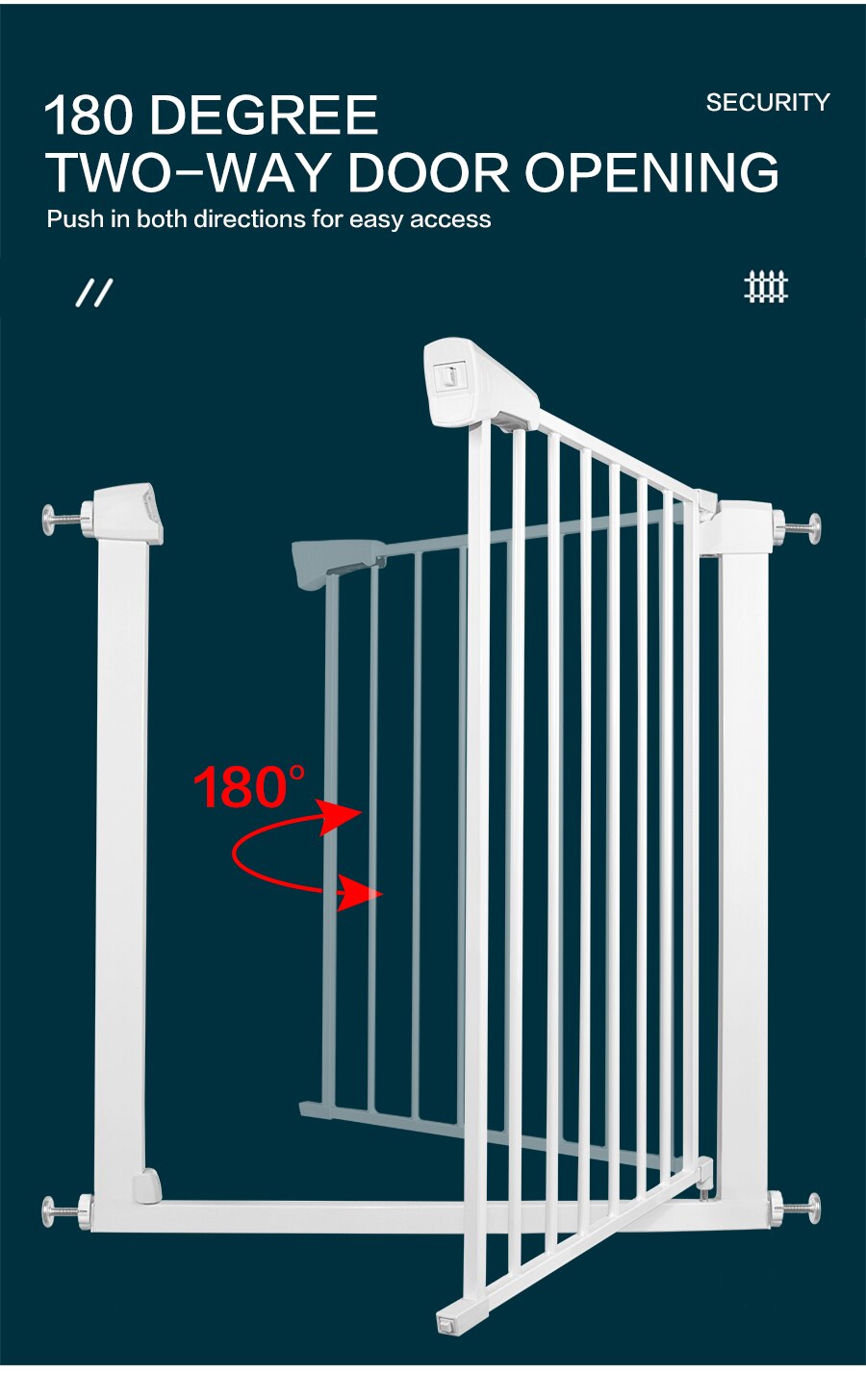 ONE-HANDED ACCESS.
The baby gate designed with a one-touch release easy slide handle safety lock. A secure spring-loaded latch keeping gate safely closed when not in use. Easy one-handed open and close operation.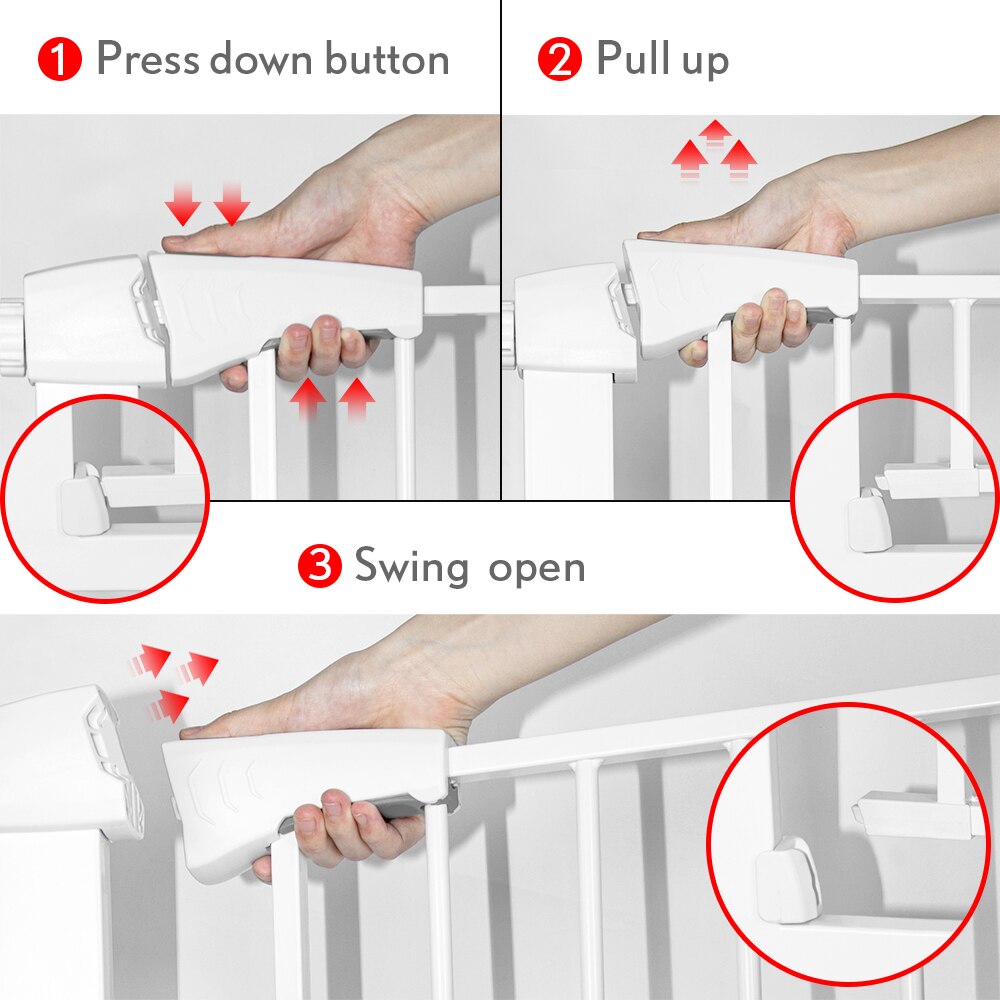 Product Size
Various lengthening assemblies, suitable for various door lengths.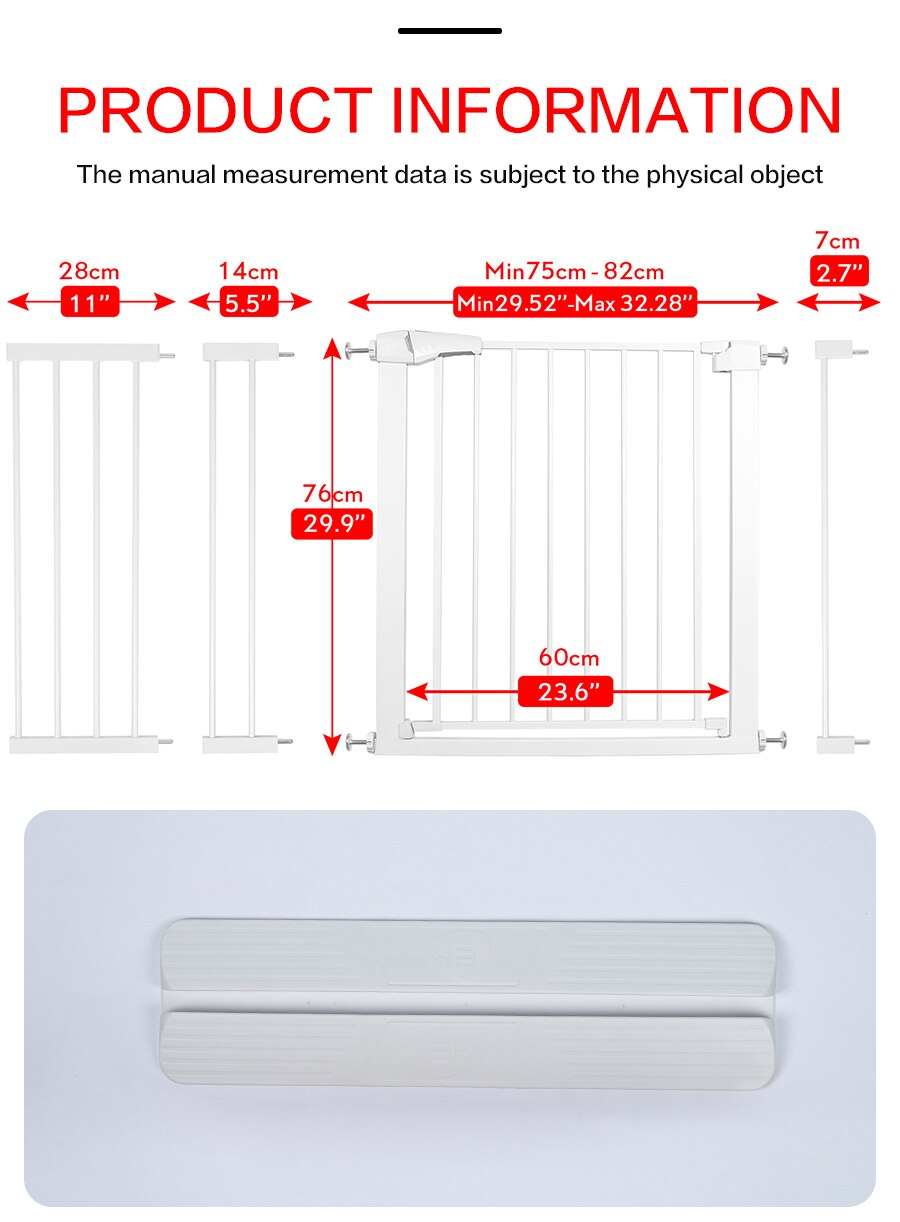 WARNING
This product mainly relies on reaction force to fix, before installation do not release the fixed belt, if it is unlocked, it will show a state of dispersion, do not rush to continue to install, when fixed four corners, it will be good.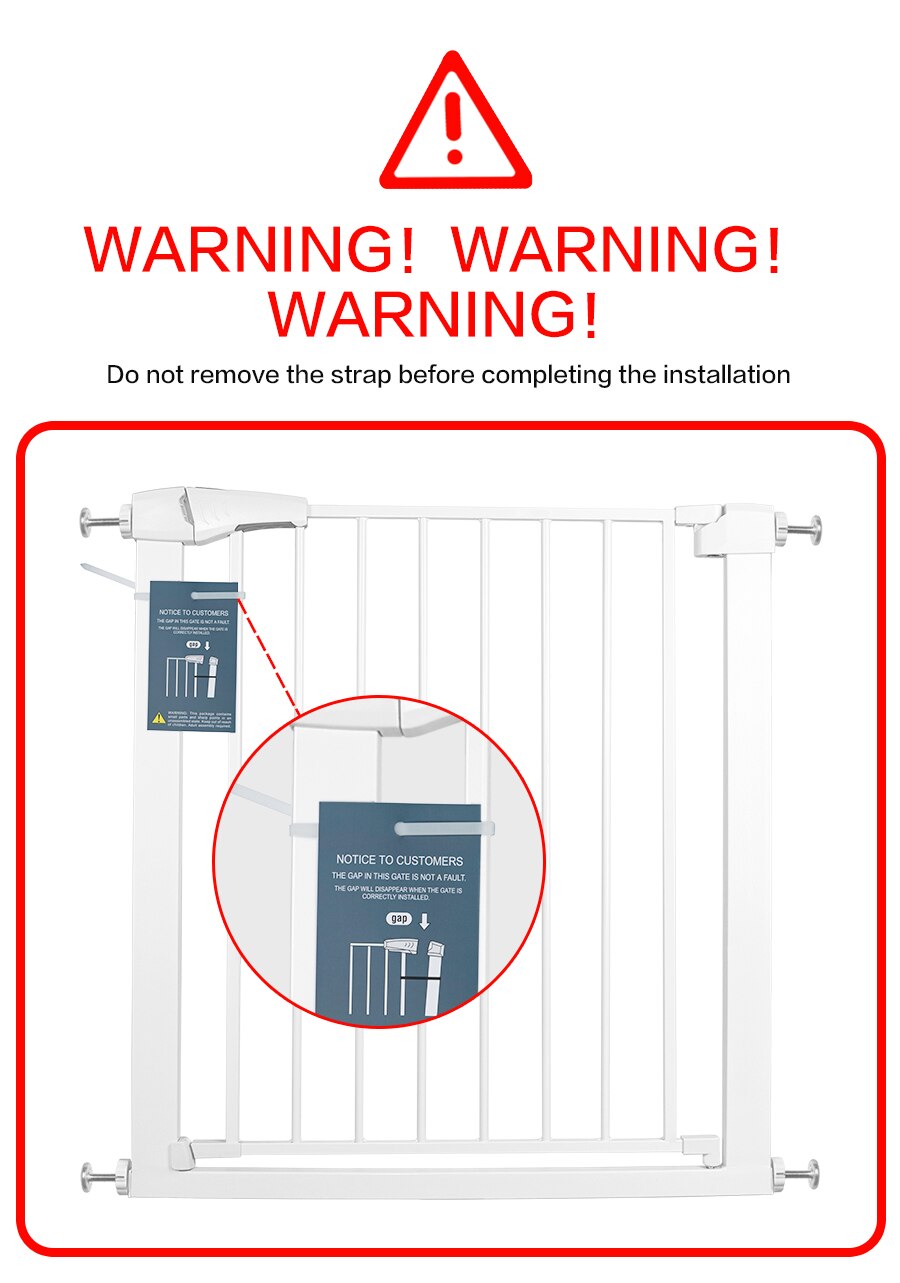 How to measure
①Height greater than 77 cm
②Width greater than 65 cm,And select the appropriate product specifications according to the width
③Width greater than 3 cm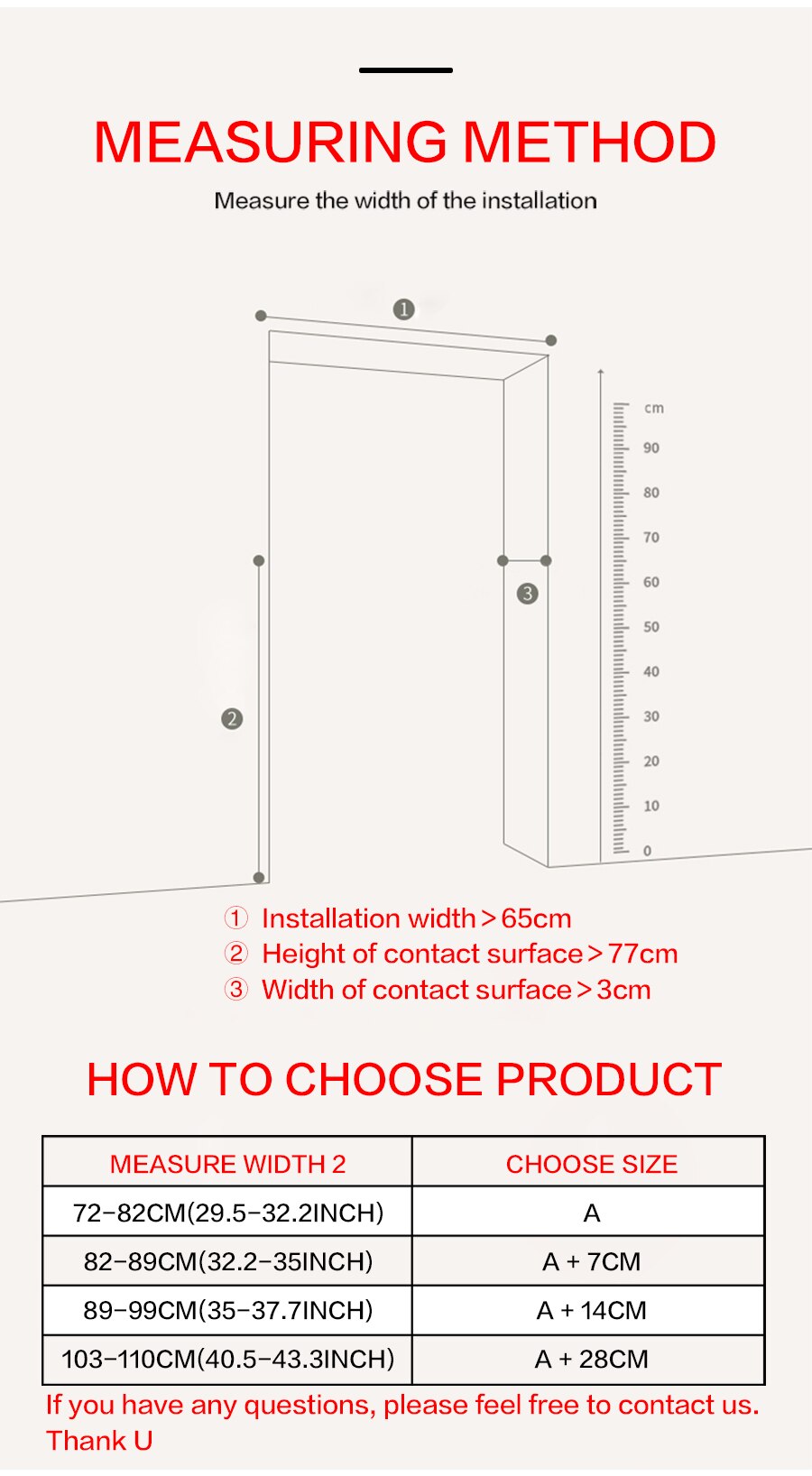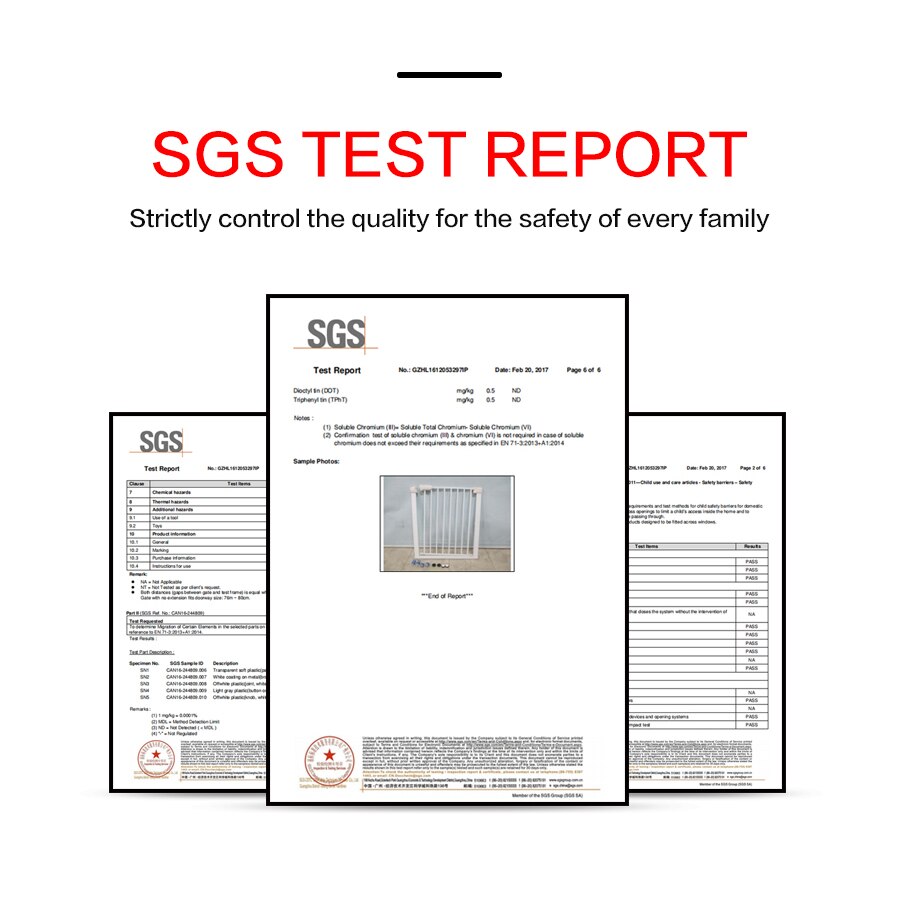 Various specifications are available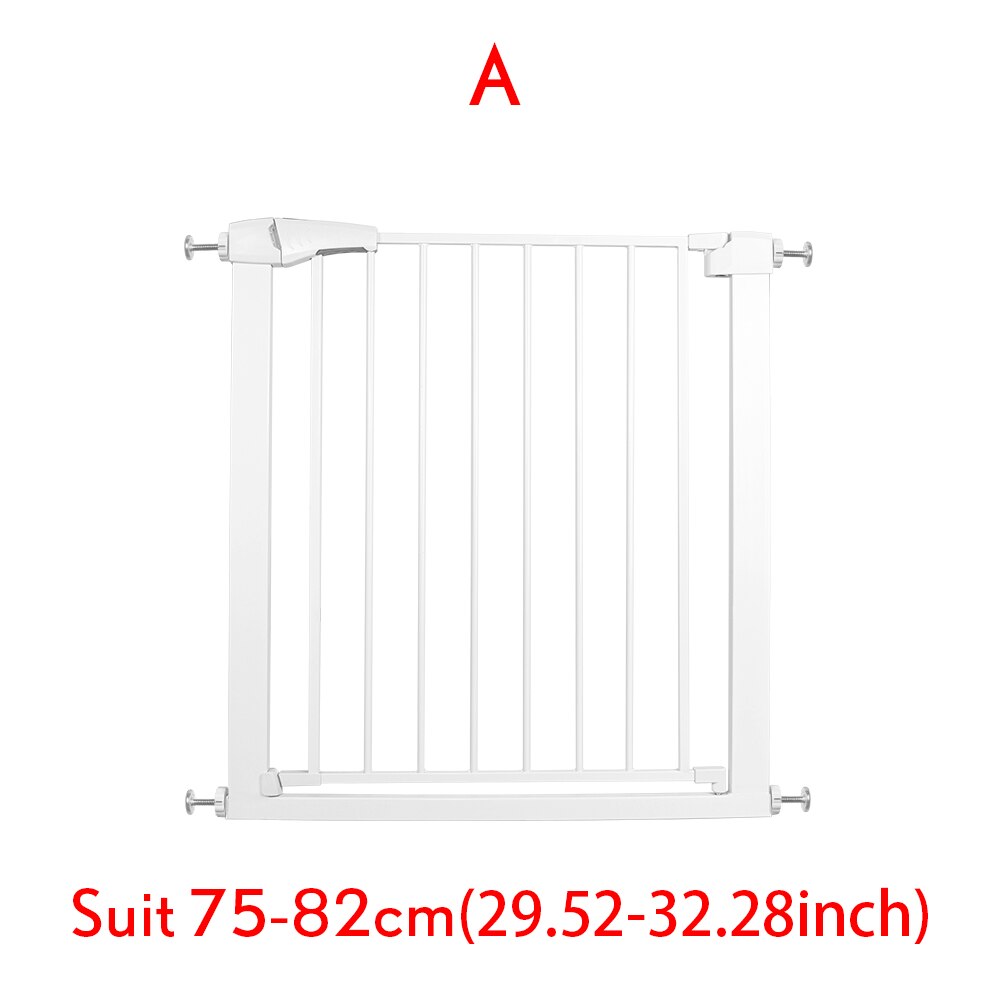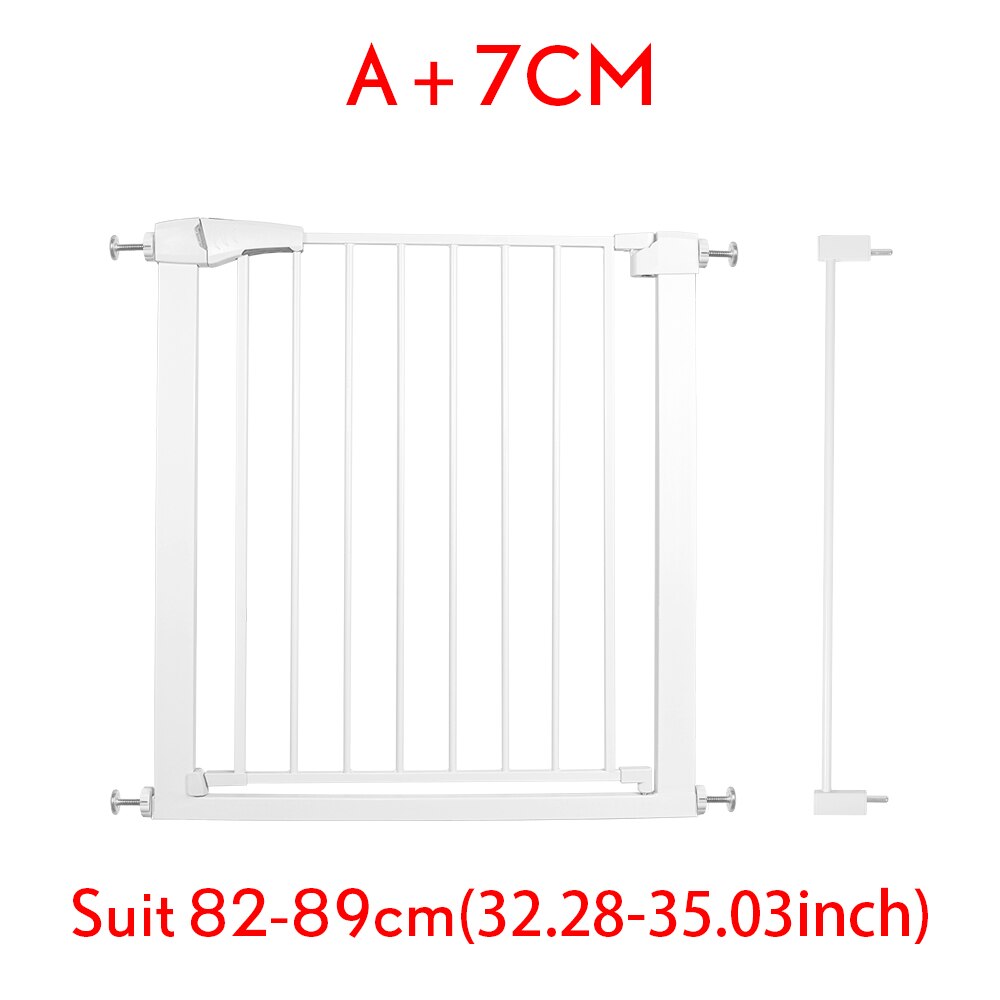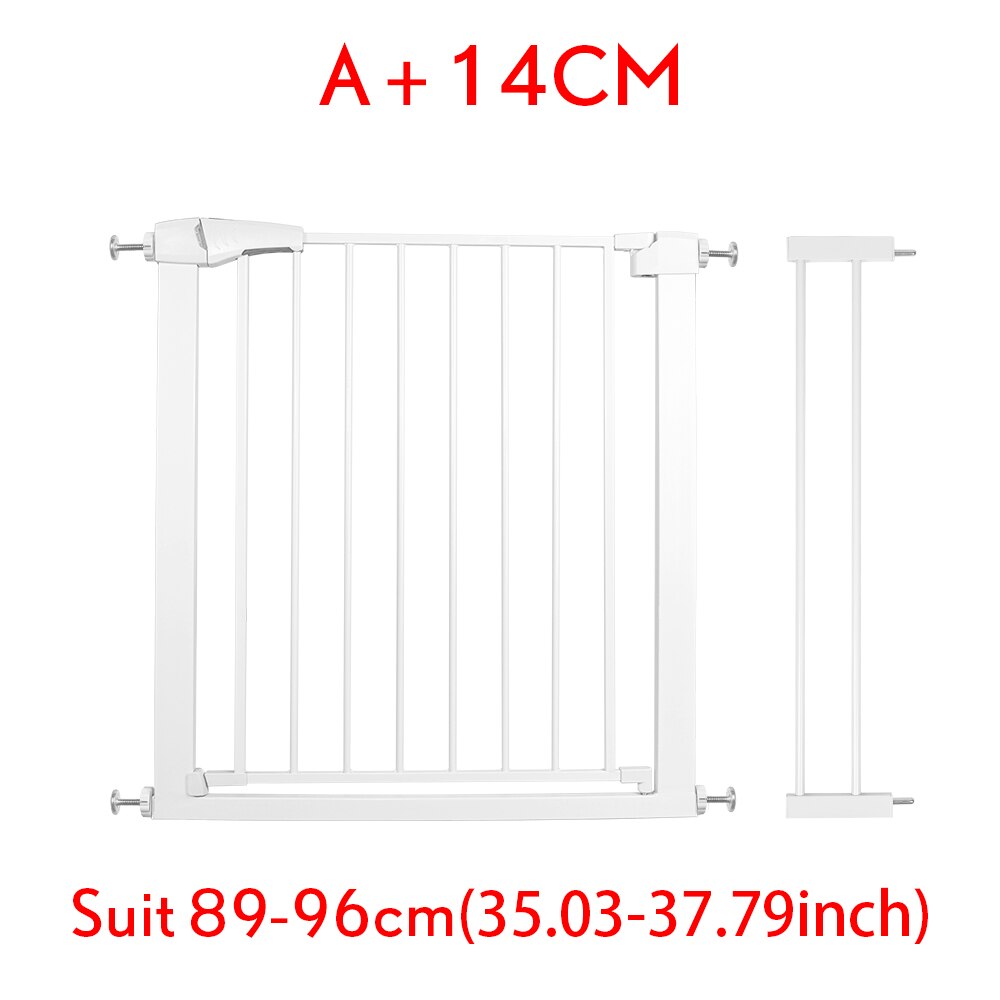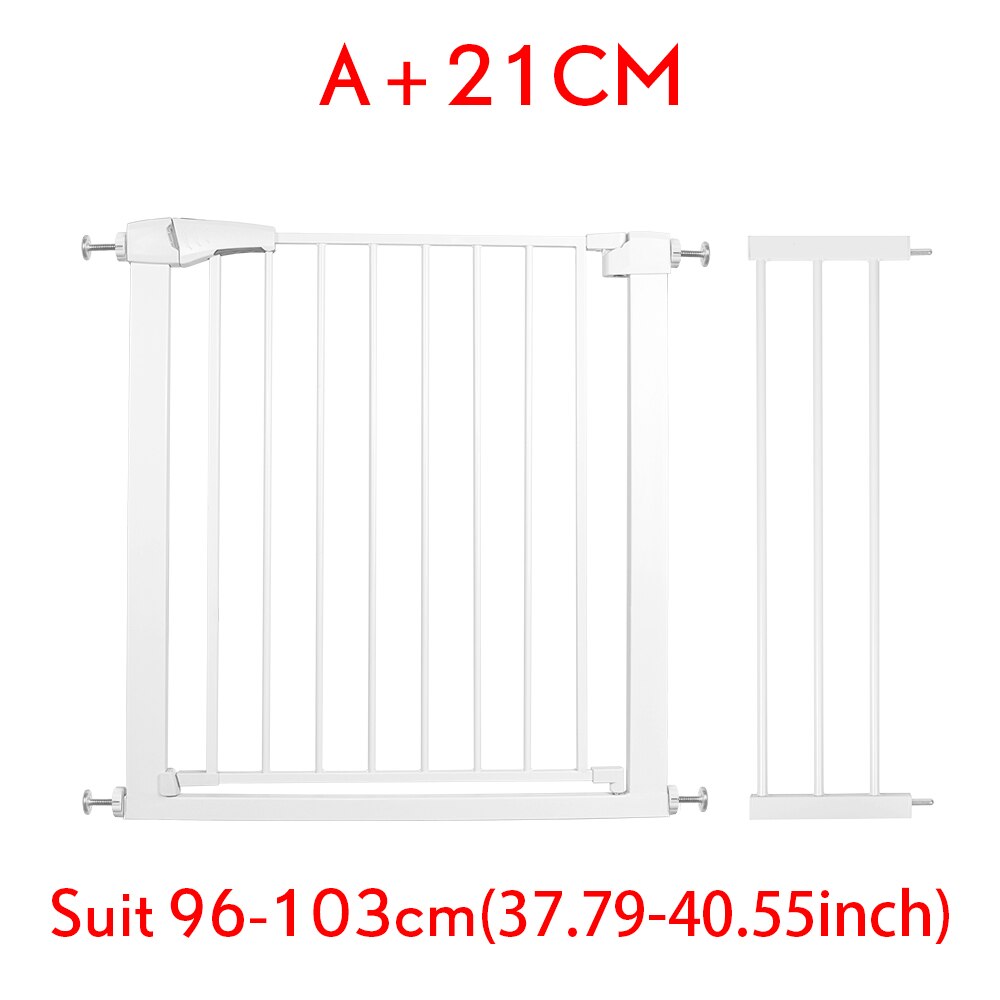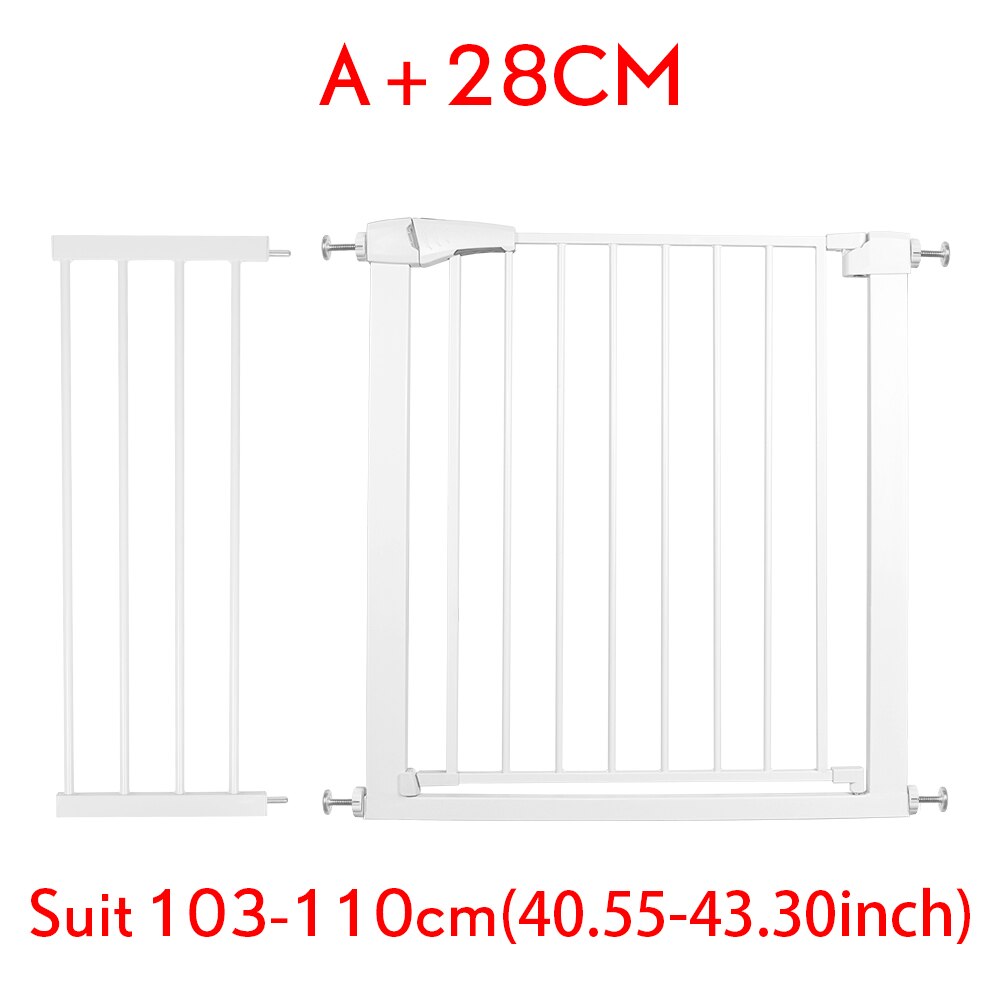 Age Range: 

0-6m

Age Range: 

7-12m

Age Range: 

13-24m

Age Range: 

25-36m

Age Range: 

3-6y

Material: 

STAINLESS STEEL

Gender: 

Unisex

Type: 

Baby Safe Doorways

Opening Pattern: 

Horizontal

Pattern Type: 

Solid