6 in 1 Bottle Warmer Baby Bottle Warmer Baby Food Warmer Double Steam Sterilizer Bottle Sterilizer Milk warmer with timer, keep warm function, thawing for baby bottles and pacifiers
6-in-1 baby bottle warmer: multifunctional baby bottle warmer is available for quick thawing / warming up with steam / constant warming in the water bath / sterilization / heat retention / heating of complementary foods. Only one warmer is needed to meet your daily needs and save space and budget.
Easy operation & LED temperature display: The baby food warmer is easy to use, with no complicated buttons and settings, and all functions can be reserved for the start time. On the LED screen of the baby bottle heater, the water temperature can be displayed in real time. You can also set the constant temperature duration as needed. (recommended stop time within 2 hours)
AufMilk thaw / heat quickly & Double-bottle design: The Bottle Warmer can heat the milk evenly in just a few minutes to prevent nutrient loss and to calm the crying baby in time. You can also heat two bottles at a time, which is ideal for feeding twin babies.
Practical Accessories: This baby bottle heater is compatible with most bottles on the market. With the shelf, you can also easily steam eggs or sterilize bottles and pacifiers. For a more comfortable experience, we also offer clips and cleaning tools.
Heating protection & safety materials: If the water in the bottle warmer is dry, the bottle warmer will automatically switch off.
Hints:
1. The bottle is not included.
2. After the display reaches the target temperature, it only shows the temperature at the bottom of the bottle. The temperature of the milk depends on the heating time.
3. The warm milk bottle is not waterproof. Please wipe it off with a damp cloth.
4. Be sure to test the milk temperature with your back before feeding.
5. Keep the product out of the reach of children.
6. Do not store milk for more than 2 hours after preparation to avoid deterioration.
Multifunction:
Heating mode: 45 ℃
Disinfection mode: 100 ℃
Food warming: 70 ℃
Warm milk / defrost mode: 40 ℃
Timing function: Timing of the start time of each function.
Overheat protection function: Automatic shutdown when no water is present.
Size: 185x105x215 mm
Rated power: 200W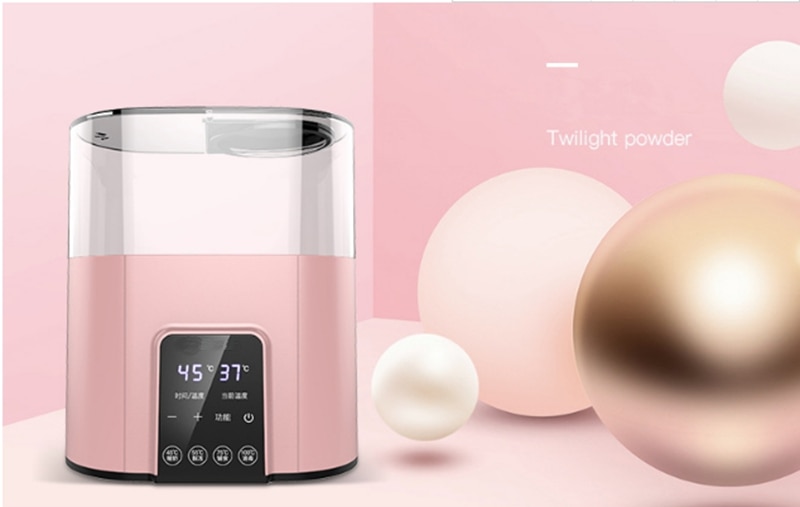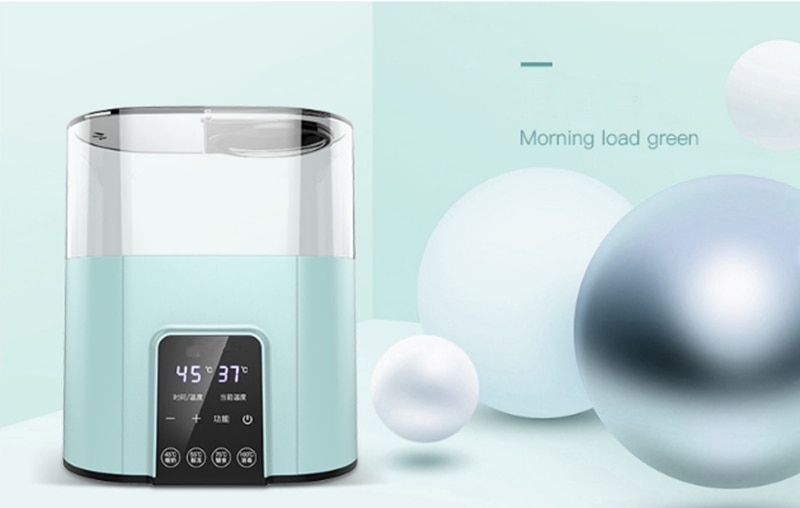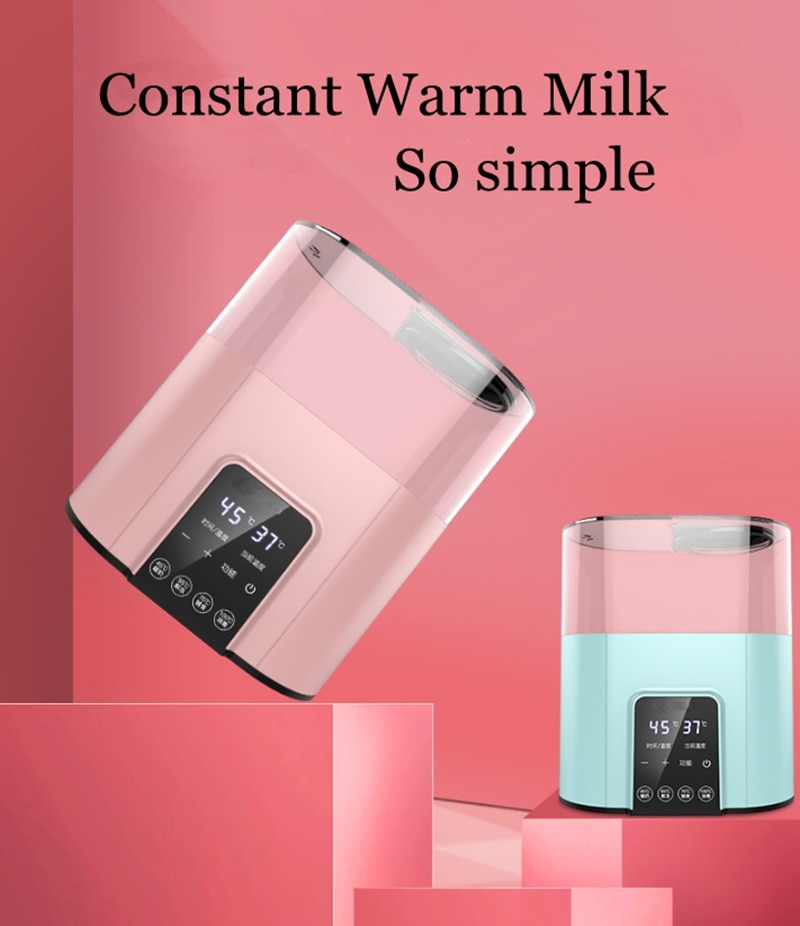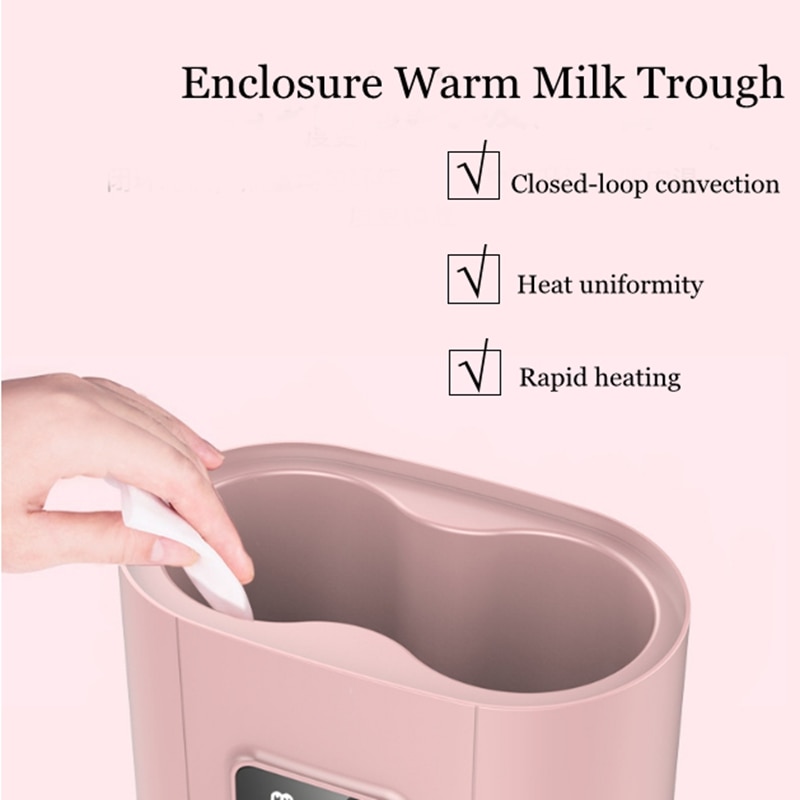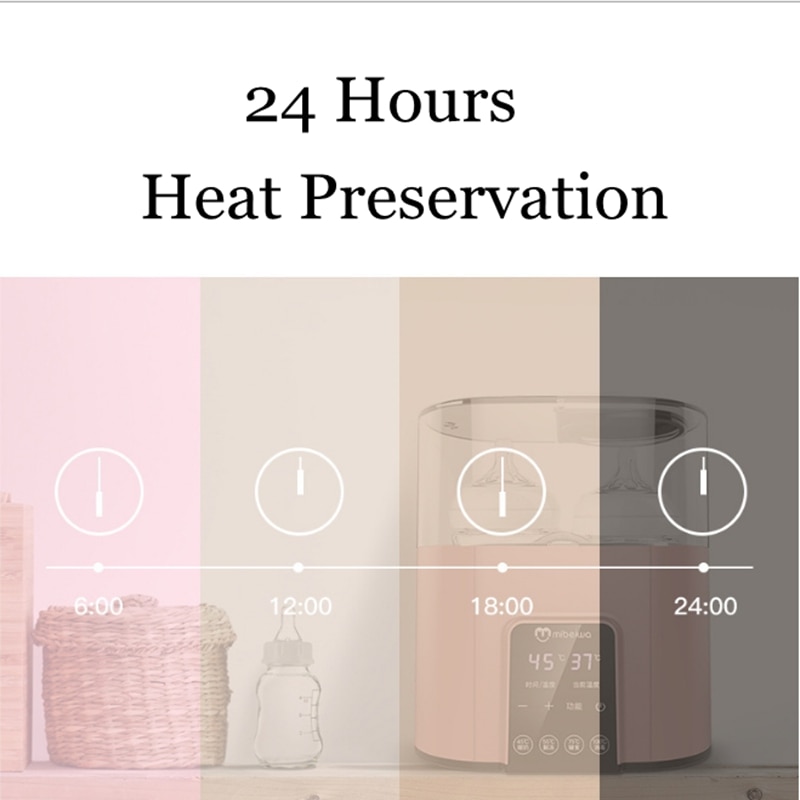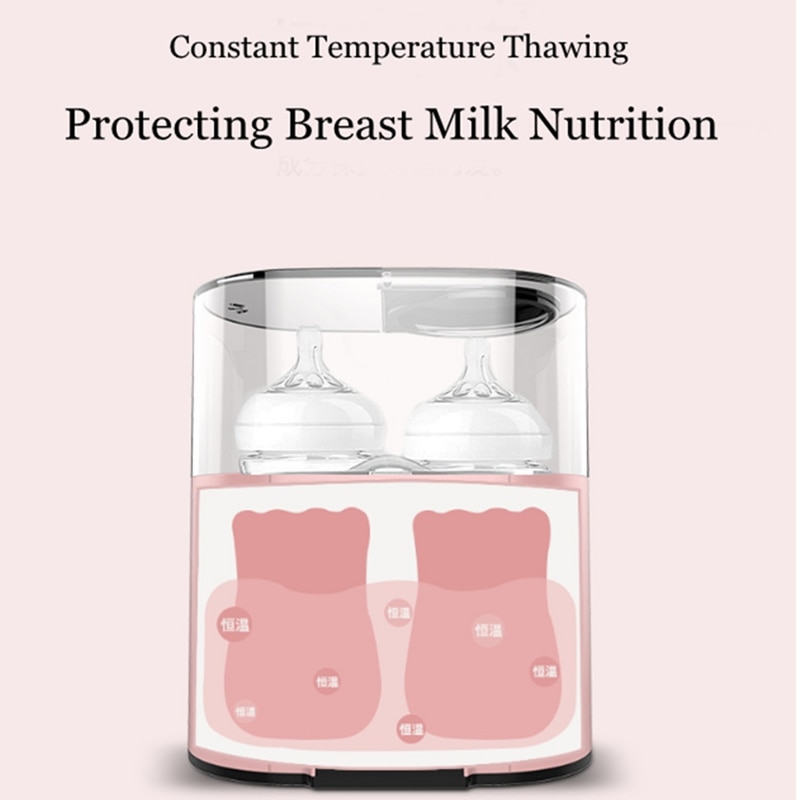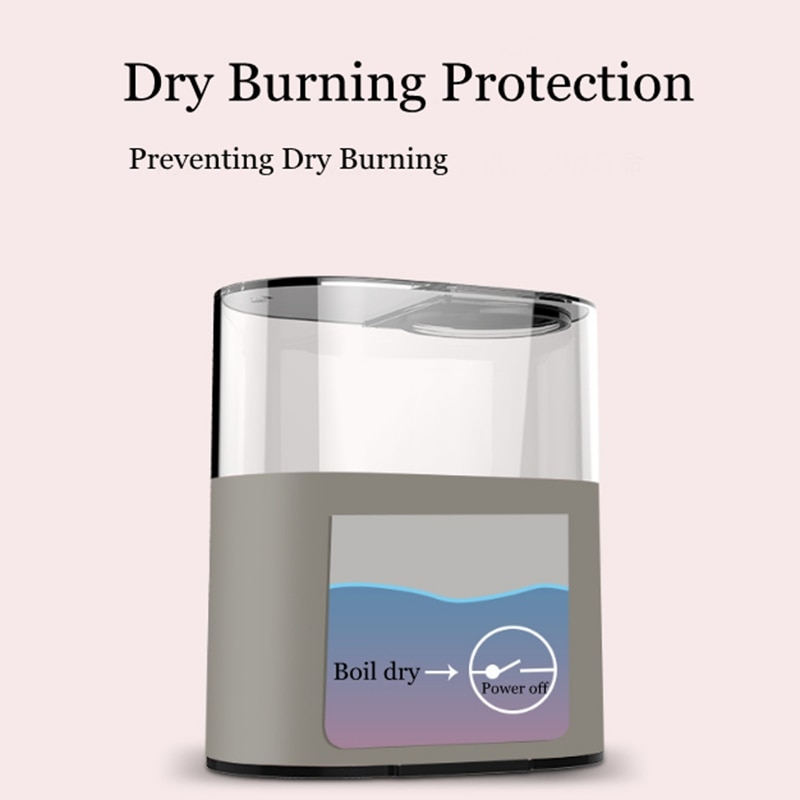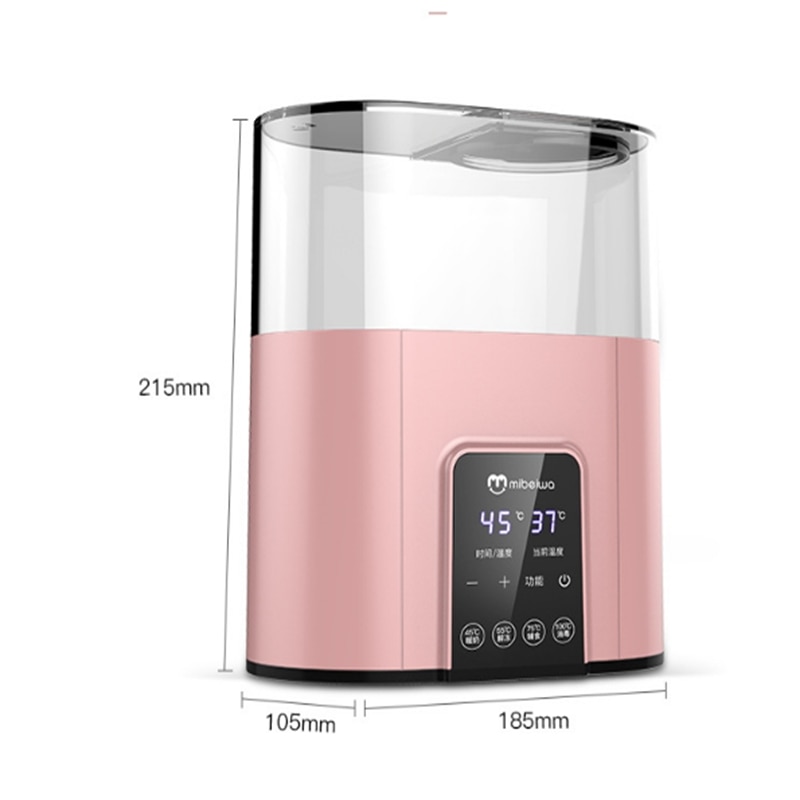 Material: 

P.P.

Power Source: 

electric

Material Feature: 

Latex Free

Disinfection time: 

5 minutes

Model Number: 

Bottle Warmer

Type: 

Warmers & Sterilizers

Size: 

185x105x215mm

Color: 

White,Pink,Green

Overheat protection: 

Yes

Dry Burining protection: 

Yes

Bottle Sterilizer: 

Yes

Auf Milk thaw / heat: 

Yes

LED temperature display: 

Yes

Timing function: 

Yes

Type: 

Warmers & Sterilizers