Introducing the Seago SG507 Sonic Electric Toothbrush – the perfect oral hygiene companion for adults looking for a deep and thorough clean. With its six different modes, this rechargeable toothbrush is a versatile and customizable option for all your oral care needs.
With its medium bristle stiffness and acoustic wave technology, this toothbrush delivers 40,000 movements per minute for a deep clean that removes plaque and whitens teeth. The four or more operating modes include gentle cleaning, massage mode, and a timer to ensure you brush for the recommended two minutes.
The Seago SG507 Sonic Electric Toothbrush is made from ABS+Dupont Nylon and measures 26×8.5x3cm, making it easy to handle and maneuver during your brushing routine. It is also available in multiple quantities, depending on your needs.
This electric toothbrush is perfect for adults and has a 3C, CE, and GS certification for added peace of mind. It comes with a micro USB charging cable and has a 4-hour charging time, with a smart timer that ensures you brush for the recommended two minutes.
Not only is it waterproof, with an IPX7 rating, but it also has five modes to choose from: white, clean, sensitive, polish, and massage. This makes it a versatile option that is suitable for family use and makes for a great birthday gift.
The Seago SG507 Sonic Electric Toothbrush is the perfect electric brush for teeth whitening and deep cleaning. With its sonic technology and rechargeable design, it is a must-have for anyone looking to improve their oral health. Try it out for yourself and see the difference!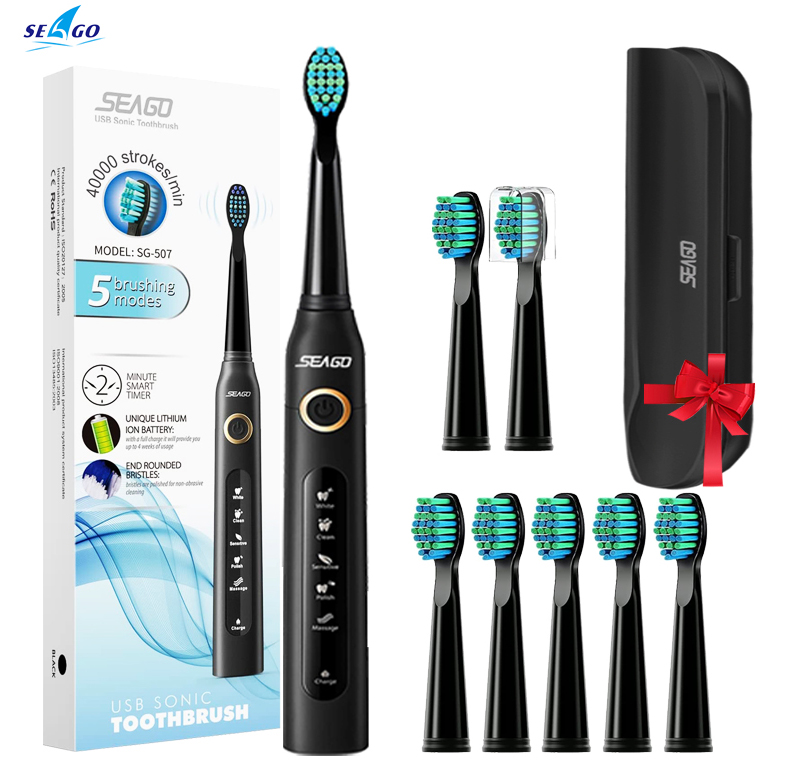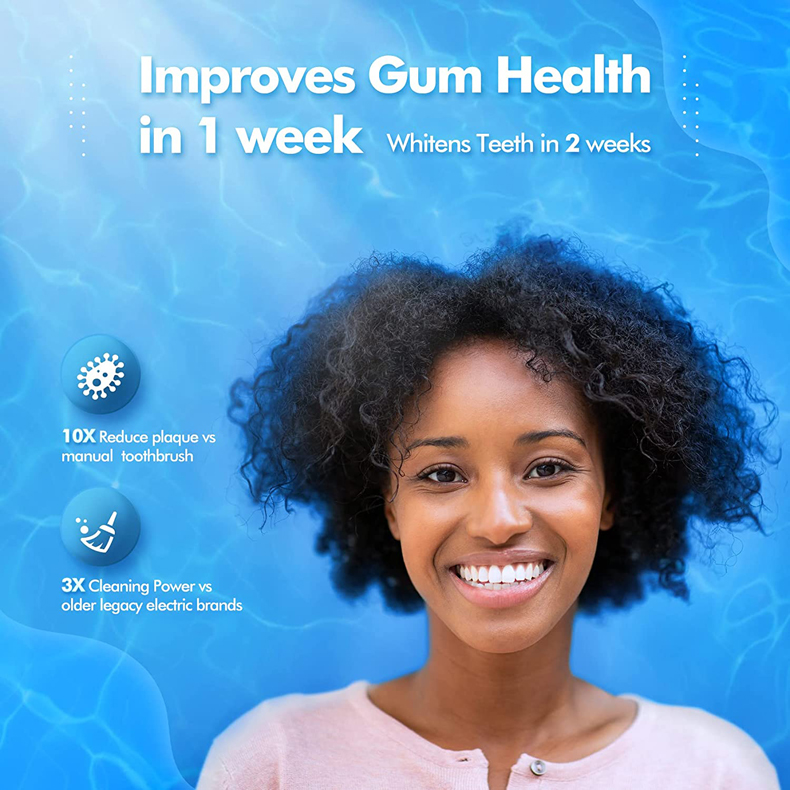 Seago sg-507 sonic electric toothbrush Offers your most comfortable brushing experience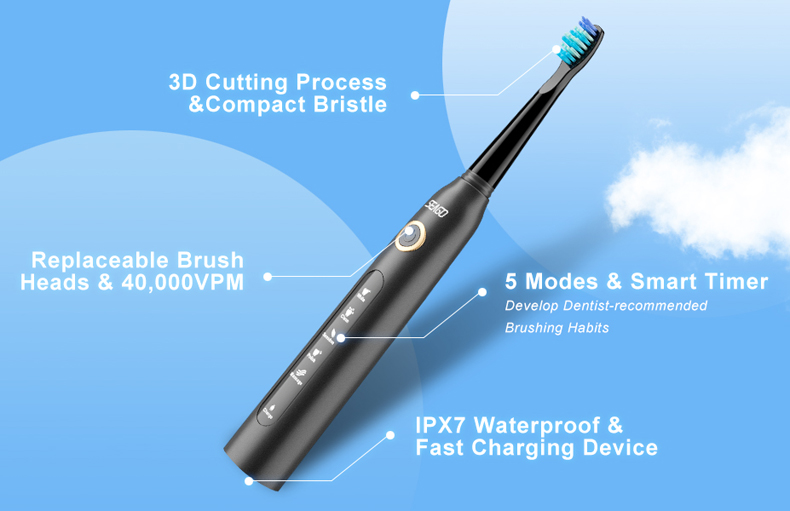 Seago sonic toothbrush SG-507 —Your Oral Care Experts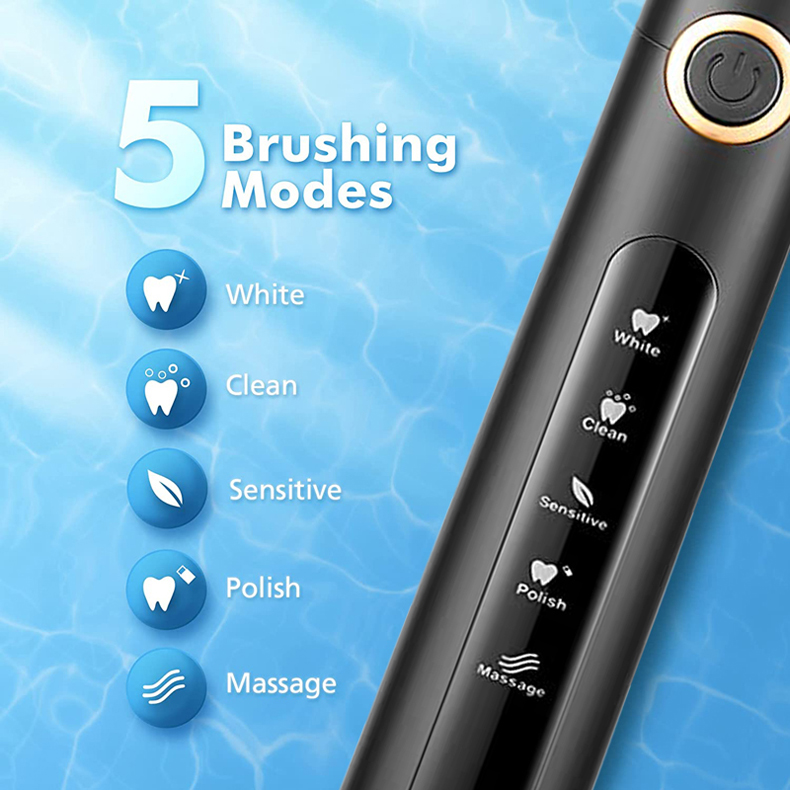 5 High-Performance Brushing Modes
White: Strong for eliminating stubborn plaque and stains.
Clean: For exceptional everyday clean.
Sensitive: Provides a gentle yet effective clean for gums.
Polish: For an invigorating deep clean.
Massage: Massage your gums.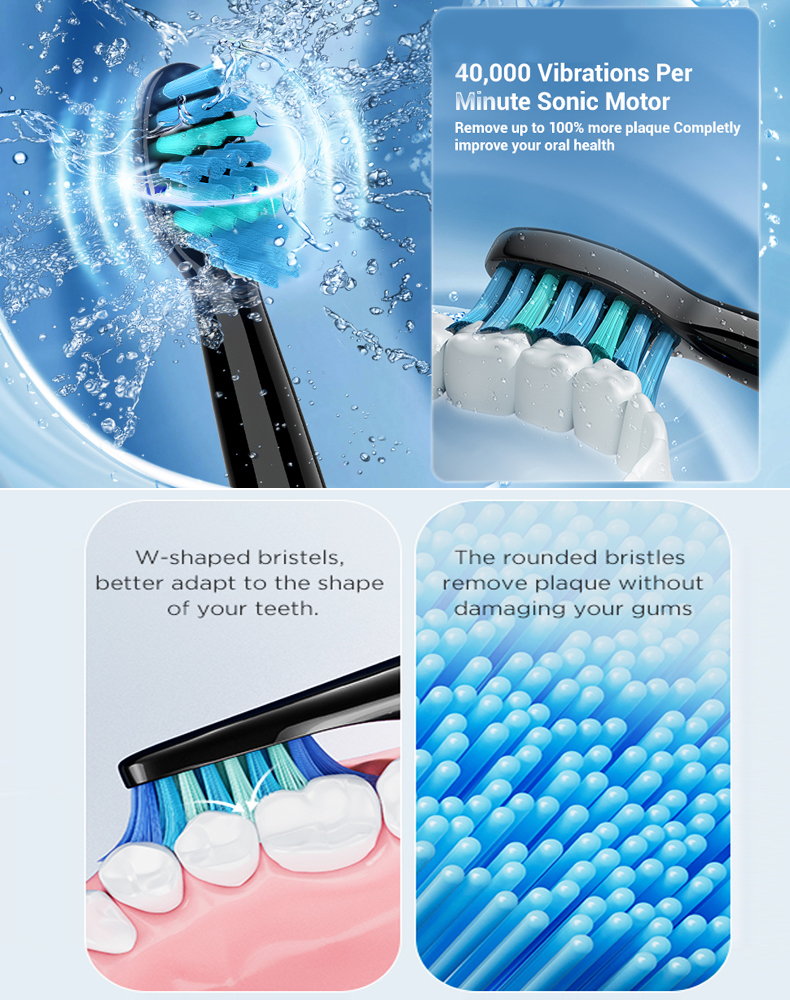 40000 VPM removes up to 10x more plaque vs. a manual toothbrush.
W-shape bristles that fit the shape of the teeth and pushes the toothpaste to hard-to-reach areas
with 40,000 vibrations per minute, removing plaque, reducing staining, and freshening the breath.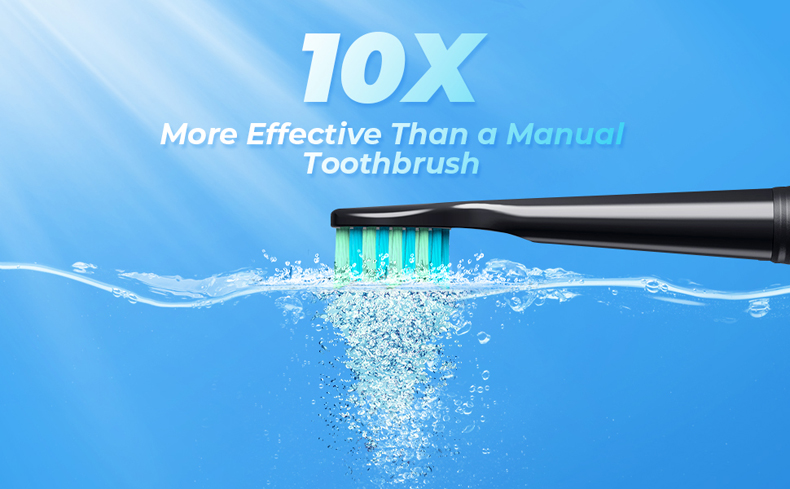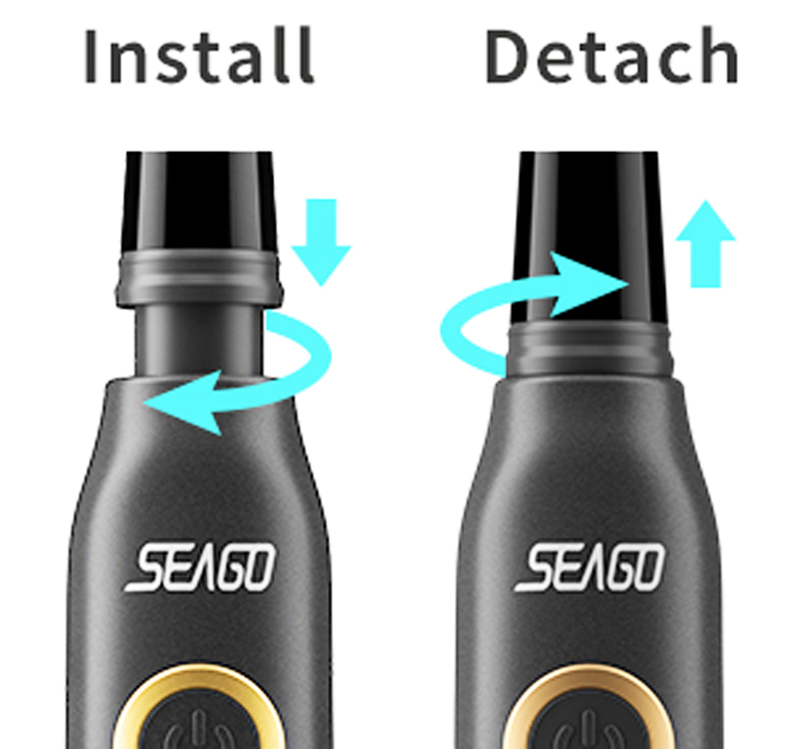 Simply rotate the brush head clockwise to complete the installation. Rotate the brush head counter-clockwise to detach.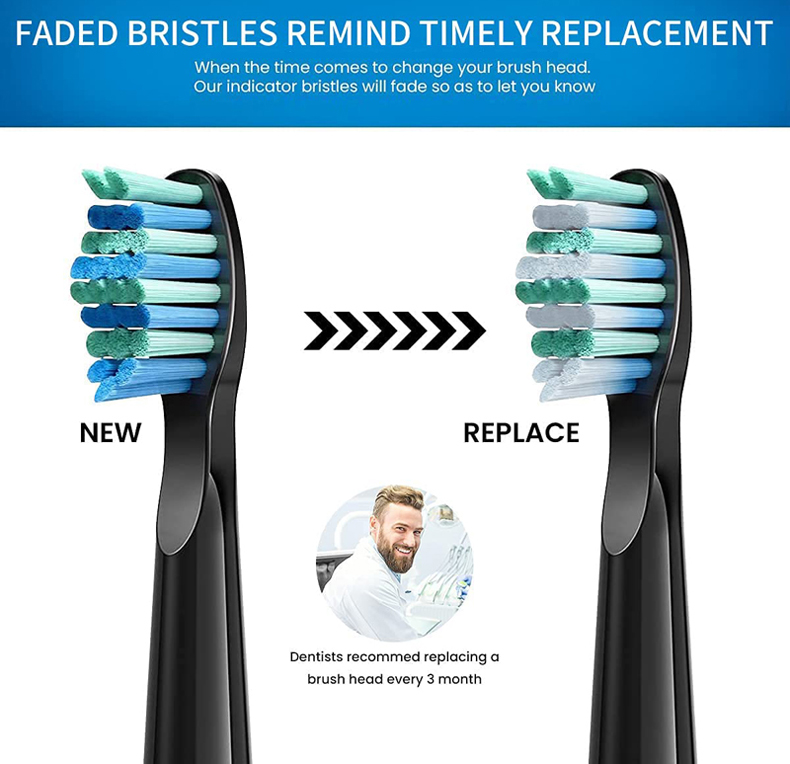 Color Reminder Bristles
Blue indicator bristles fade in color to let you know when it's time to replace the brush head.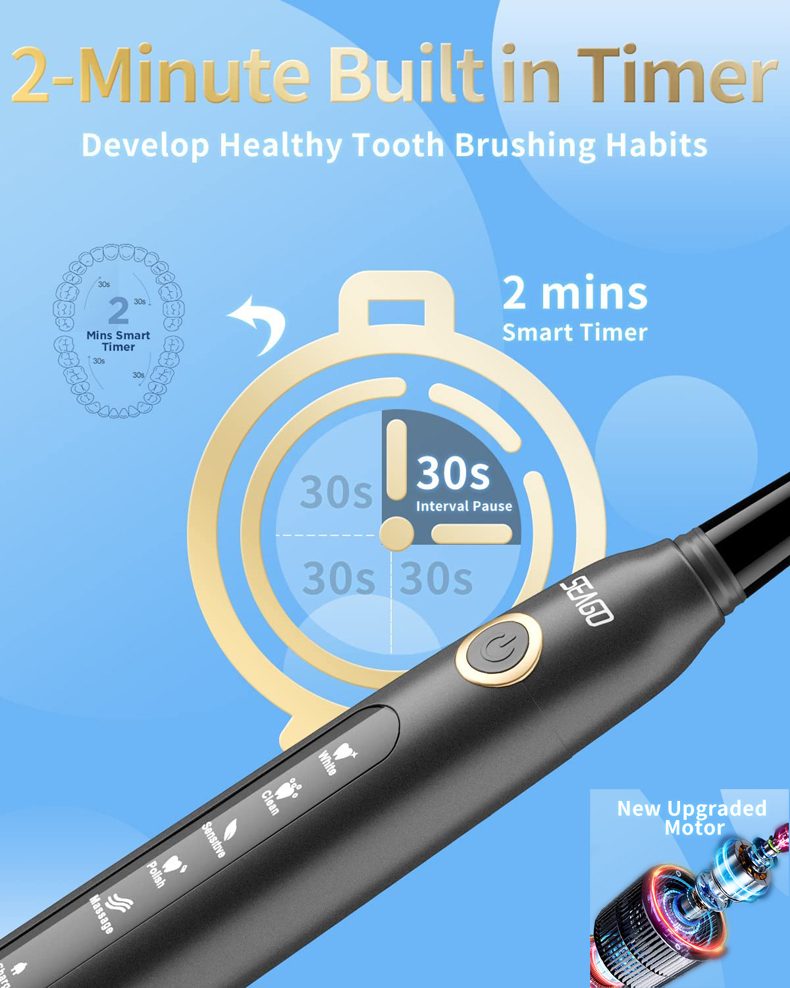 Smart timer helps ensure dental professionals recommended 2 minute brushing time
and encourages brushing in each quadrant of the mouth every 30 seconds.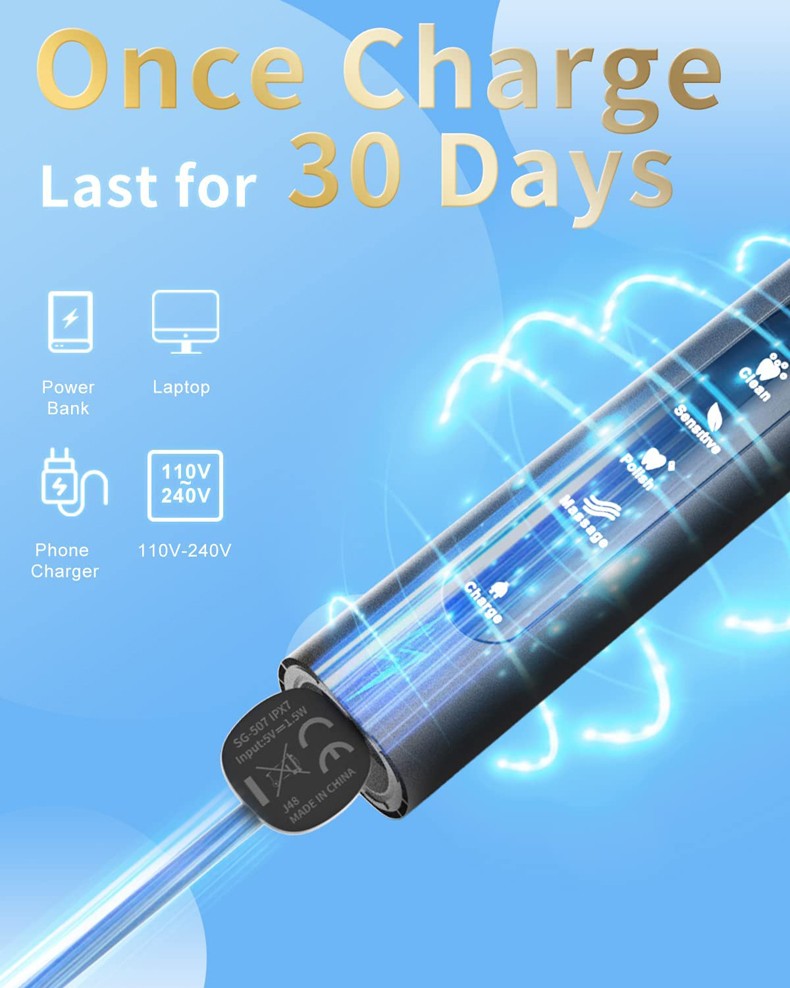 4 Hours Charge Last 30 Days.USB charging port and global voltage compatibility make it a great travel companion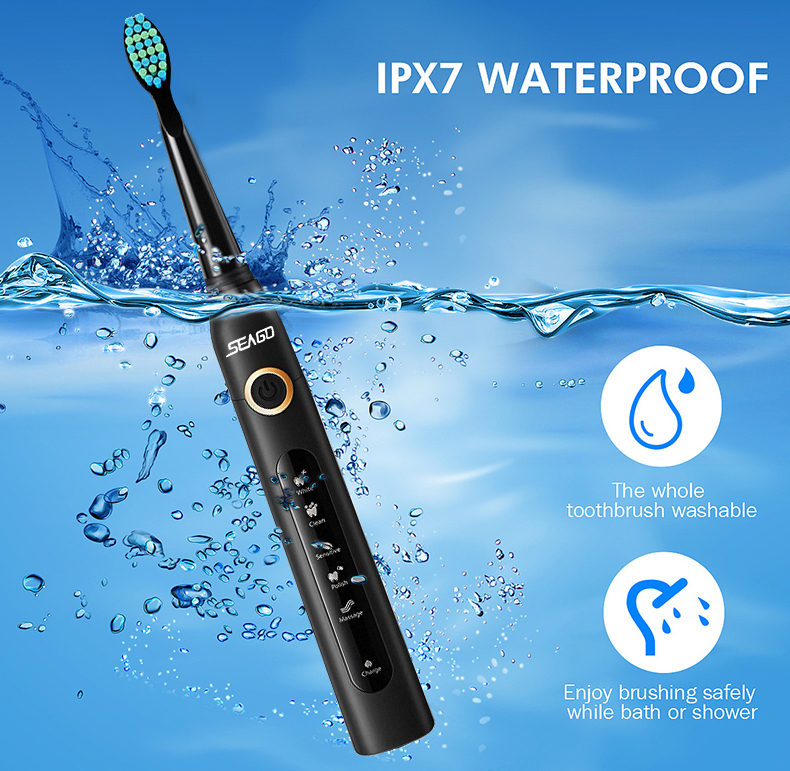 Seago electric toothbrush boasts IPX7-rated protection that allows being rinsed in the water.
but do not suggest long time, safe and convenient.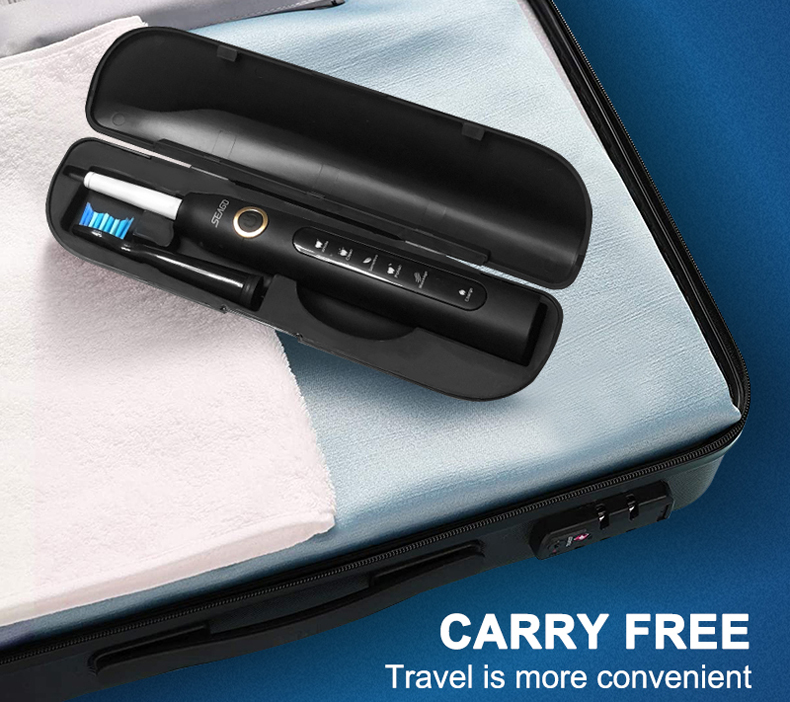 Fantastic for Travel, ideal for gift.