**Important: Our Original All-in-one Best Kitchen Scale is only available on this store be aware of fake & cheap copies!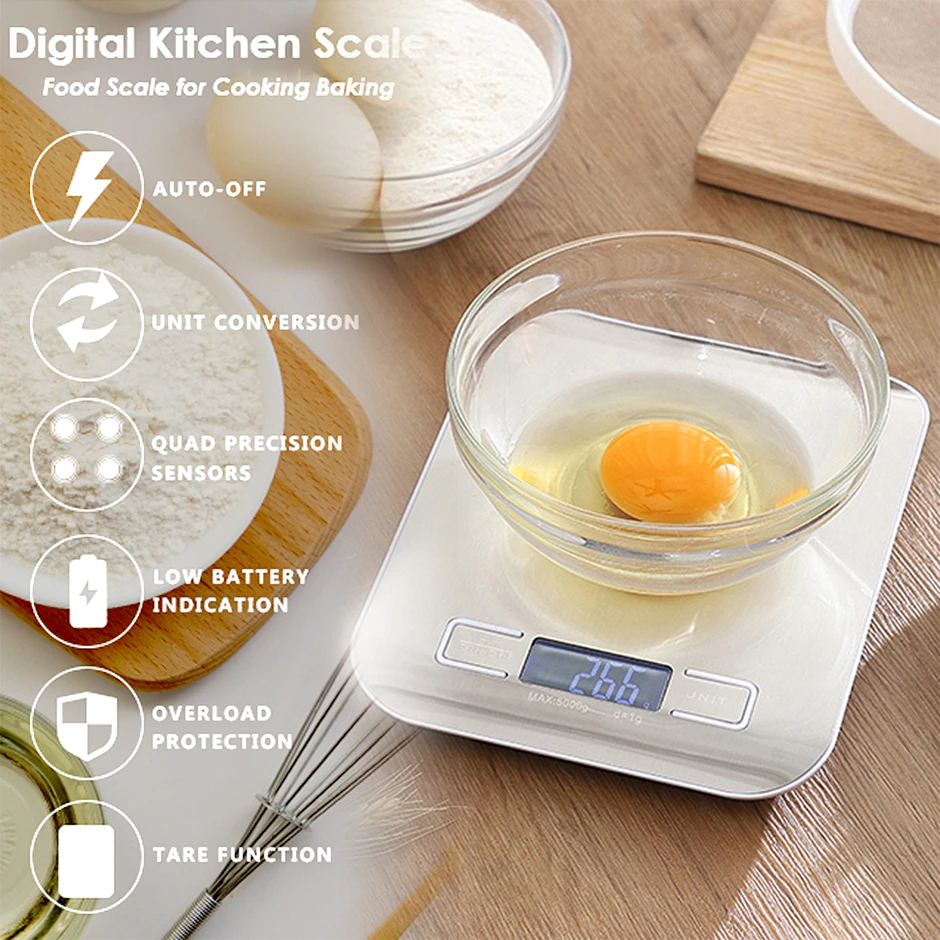 Best All in One High-precision Digital Kitchen Scale 
✅ Accurately weigh ingredients up to 10 Kilo Grams with 0.1 grams resolution.
✅ High Precision sensor offers accurate and precise measurements
✅ High-Quality material 
✅ Makes your cooking measurements fun and fast 
Get Mine NOW👉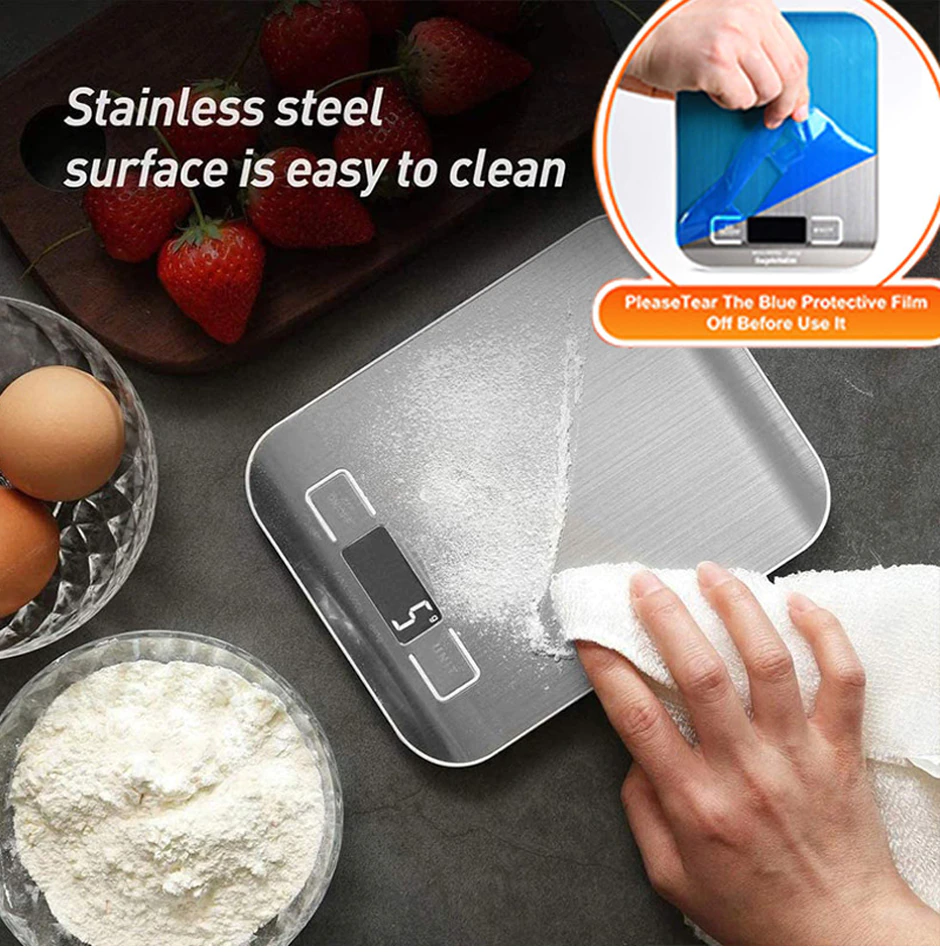 Sleek Compact Stainless Steel Design
✅ Made of premium Stainless Steel Material
✅ Sized such that requires very small space and can weigh everything you need. 
✅ Rust proof 304 stainless steel lasts longer
✅ Easy to clean 
✅ Bright Backlight LCD display 
Get Mine NOW👉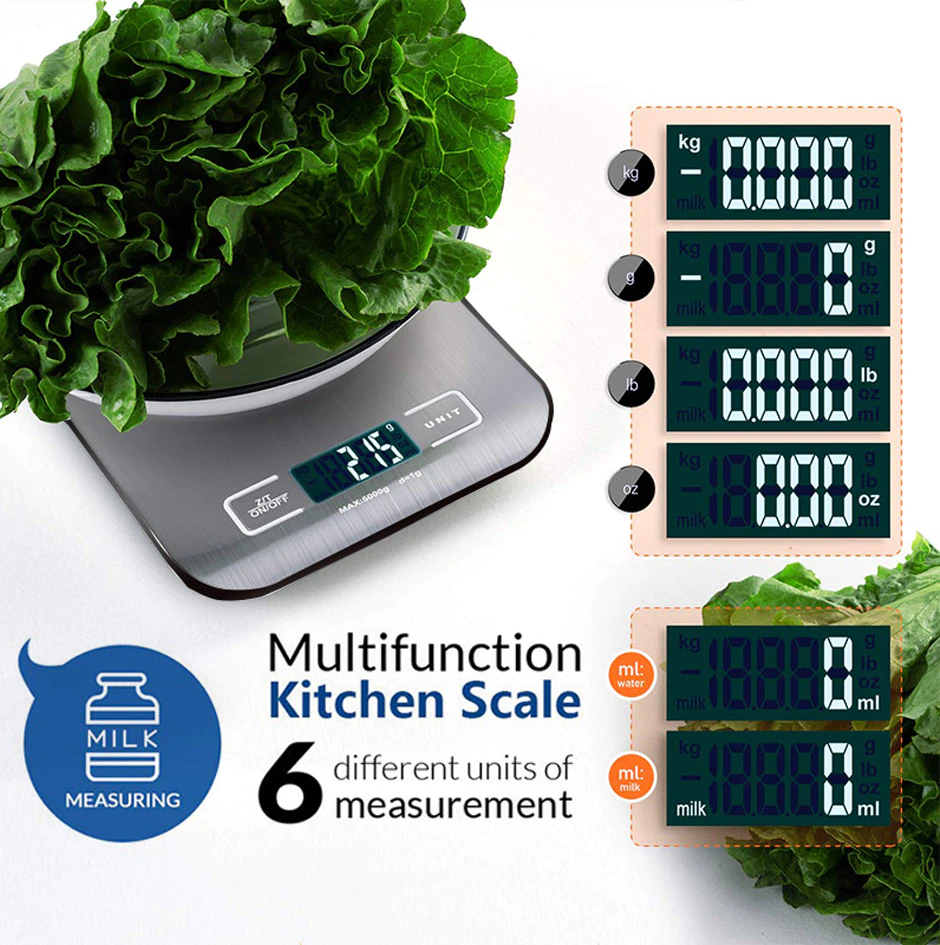 Multiple Units & Tare Functionality
✅ Tare functionality gives you freedom of measuring many items in a go
✅ Can weigh 6 different units 
✅ Easy to convert units from KG-Lb-OZ-G
✅Can be used to measure milk, water like liquids 
Get Mine NOW👉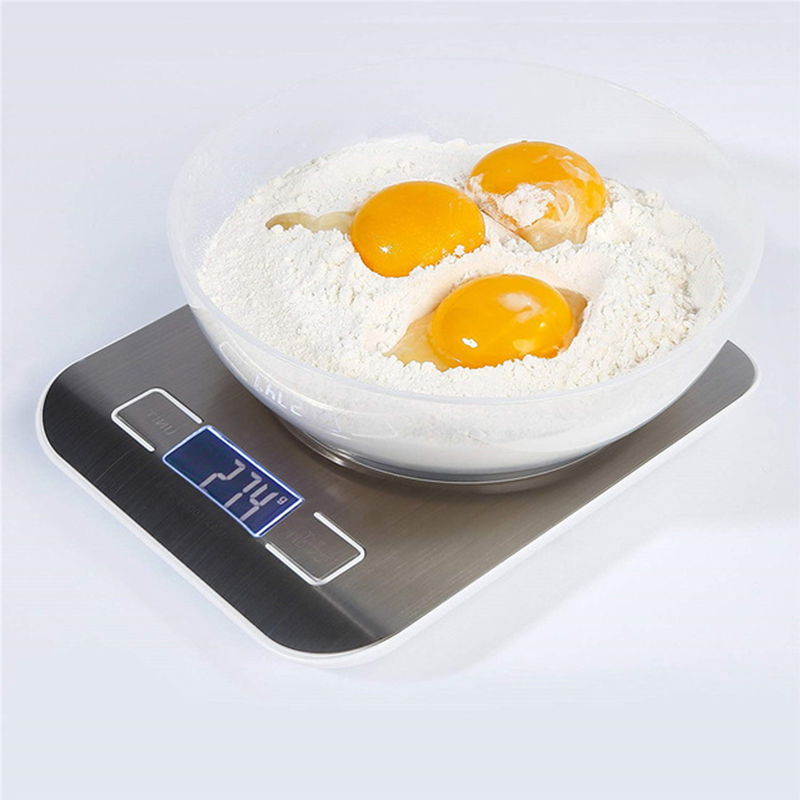 Durability and Longevity
✅ Made of Premium Material 
✅ Portable & compact design 
✅ Easy to Handle & Clean
✅ Can last longer 
Get Mine NOW👉
Testimonials
What do our customers say?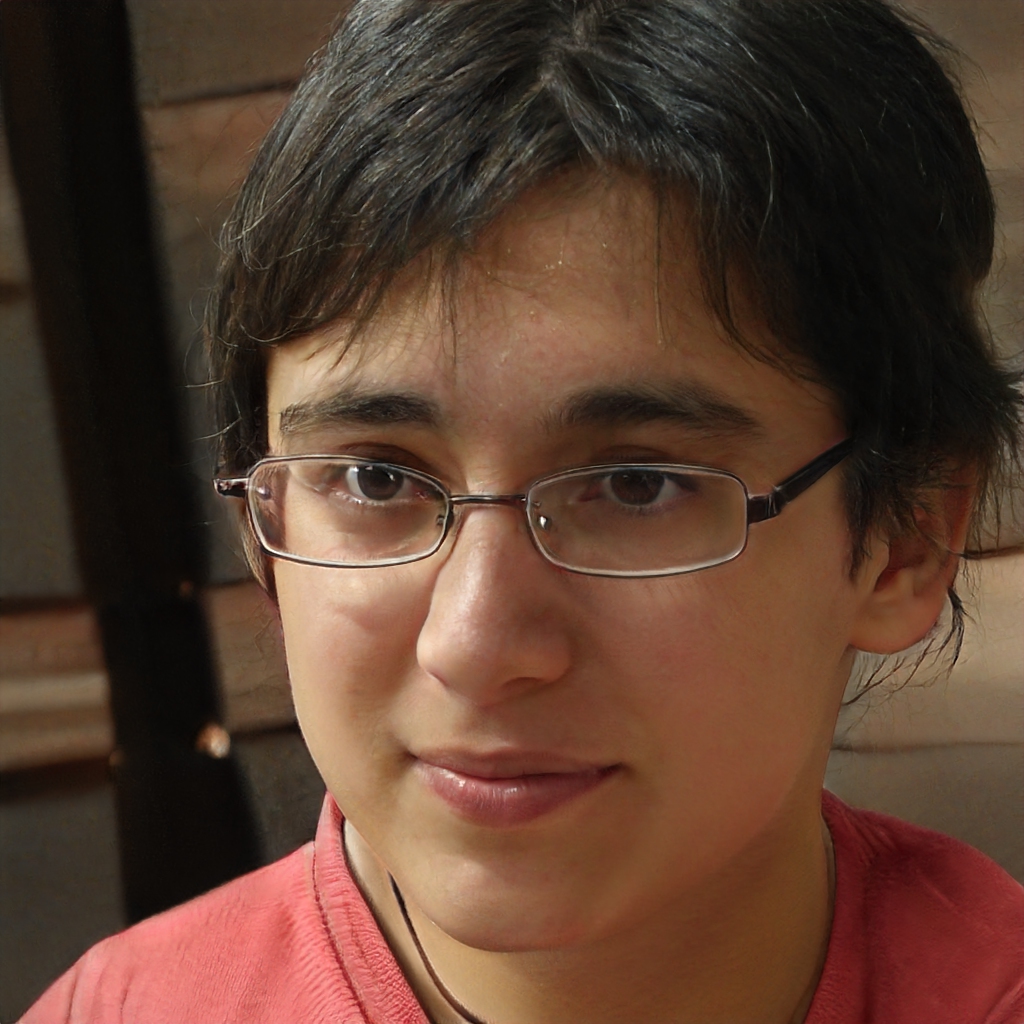 This is hands down the best kitchen scale I've ever used. The weight readings are accurate and the display is easy to read. I love the sleek design and the fact that it's so easy to clean. I use it every day and couldn't be happier with it.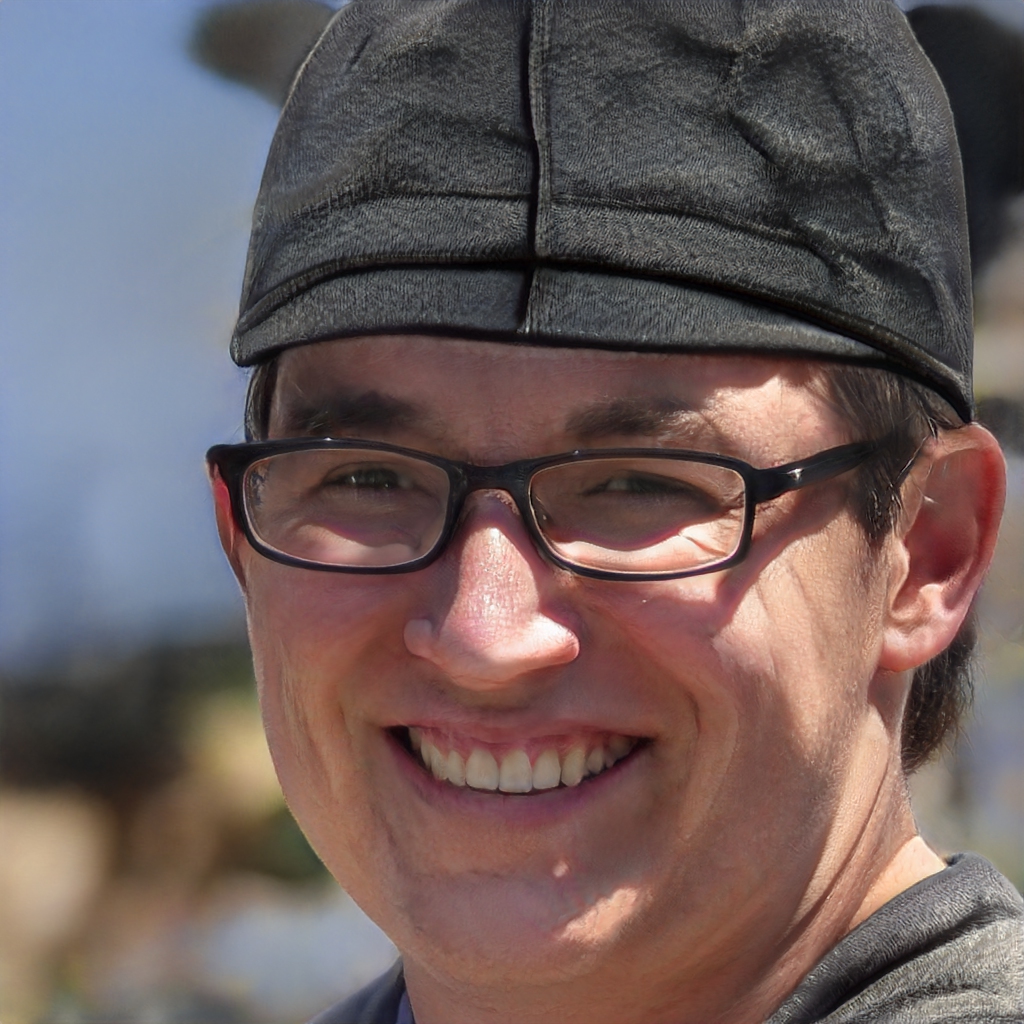 I've been using this scale for over a year now and it's been a game changer in my cooking and baking. It's so easy to switch between units of measurement and the tare function makes it easy to weigh ingredients in a single container. Plus, the compact size makes it easy to store in a small kitchen.
I was looking for a scale that was accurate and affordable and this one is perfect. The display is easy to read and it's so simple to switch between units of measurement. The tare function is also a game changer and it's great for portion control.

MONEY BACK
GET MONEY BACK GURANTEE ON YOUR EVERY PURCHASES. WE BELIVE IN QUALITY !

FREE SHIPPING
FREE WORLD-WIDE SHIPPING. WE BELIVE, DELEVERING HAPPINESS SHOULD NOT BE CHARGED

QUICK CUSTOMER SERVICE
WE HAVE A DEDICATED CUSTOMER SERVICE TEAM OFFERING YOU ASSISTANCE WHENEVER NEEDED.
All in One Rechargeable Stainless Steel Electronic Kitchen, Food, Baking Smart Scale
Fun way to measure & cook
Welcome to the ultimate kitchen tool for home chefs and bakers! Our best kitchen scale is the perfect companion for any recipe, whether you're a professional cook or a home cook looking to up your game.
With a range of features that make cooking and baking a breeze, our kitchen scale is the ultimate kitchen workhorse:
High-precision sensors: Accurately weigh ingredients up to 11 pounds with 0.1 ounce resolution.
Multiple units: Choose from grams, ounces, pounds, milliliters, and fluid ounces to measure ingredients in your preferred units.
Tare function: Easily zero out the weight of any container or bowl to measure only the ingredients inside.
Smart display: The bright LCD screen shows clear and easy-to-read measurements, even in low light.
Sleek and stylish design: Our kitchen scale is made of high-quality materials and looks great on any kitchen countertop.
Durability and longevity: Our kitchen scale is built to last and withstand heavy usage without sacrificing accuracy.
Easy Use: Buttons provided are very easy to understand by anyone and use.
See our collection